April 2022 Alumni Newsletter
Featured Video
Another First on Campus
The inaugural Black Alumni Weekend is fast approaching, and you won't want to miss out. This reunion weekend will highlight the accomplishments of Black Terps while featuring a musical festival, scholarship and award gala, a brunch and much more. Make 2022 the year you come back to campus—and be a part of the next first for the University of Maryland.
For the full schedule of events, visit blackalumniweekend.umd.edu.
Do Good with Fellow Terps
Throughout April
Take part in a fearless Terp tradition when you give back and Do Good through volunteering. Every April, alums from California to Connecticut unite to do good in their communities, and you're invited to take part in the action. Join with fellow alumni in your area to show how Terps give back during Do Good Service Month.
Learn More
UMD Faculty Series
April 6 - May 11 | Noon ET
Join the Alumni Association this spring for a virtual series featuring some of UMD's most distinguished faculty as they showcase their research and its impact on humanity. We can't wait to have you back with us in the (online) classroom—and this time with no homework!
View Full Schedule
Check out the first lecture:
The Silver Lining: Leveraging the Expertise of Barbers and Stylists to Promote Health Equity and Create Healthier Communities
Wednesday, April 6 | Noon–1 p.m. ET

In many communities, Black barbershops and salons are places where important issues of the day are discussed and debated. Last year, the White House partnered with UMD Professor Stephen Thomas on his "Shots at the Shop" COVID-19 vaccination initiative. In this session, he'll take you back to the original meaning of the red and blue barber pole, and explore how barbershops and salons can be places for important health-related discussions.
Register Today
Maryland Day Returns to College Park
April 30 | 10 A.M. to 4 P.M.
Take part in hundreds of family-friendly events and interactive exhibits during the annual daylong celebration across campus.
Want to take home an official Maryland Testudo bobblehead? Visit the Fearlessly Forward booth in Terp Town Center to find out how. Limited to the first 1,000 guests while supplies last.
View Schedule
Get Involved with Your Alumni Association
The Alumni Association is seeking alumni volunteers to serve on our regional and affinity network boards. The goal of these boards is to strengthen Terp pride and connection with UMD among all alums. Running a network is a collaborative effort between network volunteer leaders and the Alumni Association.
By becoming a board member, you will have the opportunity to plan events that engage and connect alumni, work with university leadership, and improve university rankings by increasing membership and building community. If you have prior experience with volunteer boards, event planning, marketing and social media, please consider sharing your time and talents with us.
Apply Now
The University of Maryland is hiring an associate director of development for the College of Behavioral and Social Sciences (BSOS) who will manage a portfolio of major gift prospects and support the growth of major gifts.
Cloudforce is hiring a web developer II who will develop software for this spirited team defined by the shared values of excellence, growth, teamwork, passion, giving back and glee.
Insight Resource Group, Inc., a recruiting agency for financial services and technology teams, is hiring a devops engineer in their New York office.
See All Jobs
Donate Cryptocurrency
The University of Maryland College Park Foundation is now accepting cryptocurrency through software company the Giving Block.
Donating cryptocurrency is tax-deductible and you won't owe capital gains tax on the appreciated amount, making it one of the most tax-efficient ways to support the University of Maryland.
Give today and continue advancing the University of Maryland as a global leader in research, entrepreneurship and innovation. If you are interested in establishing a named fund, please contact the Office of Gift Planning for additional assistance.
Donate Crypto Now
Influence the Conversation
Look out for our alumni survey, coming to your inbox this spring. Tell us what's important to you so that we can better serve you and your fellow Terps. Thank you in advance for your participation.
Travel
Book Now for 2023
Discover somewhere new or visit your favorite location with fellow Terps. With land, river and cruise programs available, the opportunities to explore the world are endless. Our excursions are packed with fun, fascinating experiences created by professional tour operators that provide superior service at an excellent value.
View Upcoming Trips
Stay active. Stay informed. Stay Connected.
How do you stay fearless? Share your pictures with us on social media!
Pop Quiz
April means it's time for Maryland Day, held this year on April 30. What year did the annual open house tradition start?
1985
1991
1999
2005
2014
Submit Your Answer
Three Terps who respond correctly will be randomly selected to win a McKeldin watercolor.
Linh Nguyen via Instagram
@linhnguyen42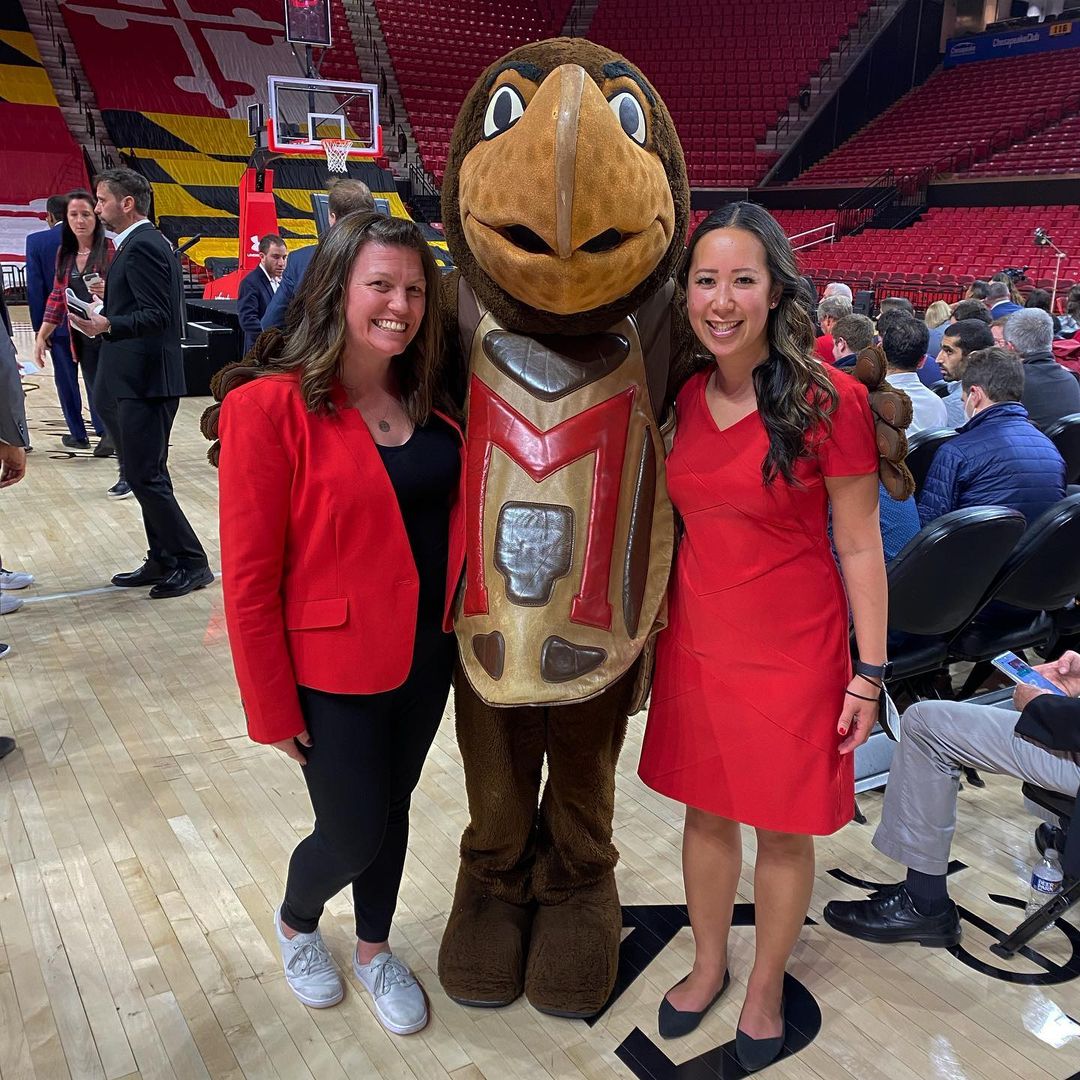 My favorite flag and two of my favorite Terps welcoming our newest Terp into the fam. Welcome Coach Willard!! #terpfamily
University of Maryland Alumni Association
Samuel Riggs IV Alumni Center / 7801 Alumni Drive / College Park, MD 20742-1521
301.405.4678 / 800.336.8627 / alumni.umd.edu