Home
About Us
News & Stories
Terp Insights: Sharing Your Vision
Terp Insights: Sharing Your Vision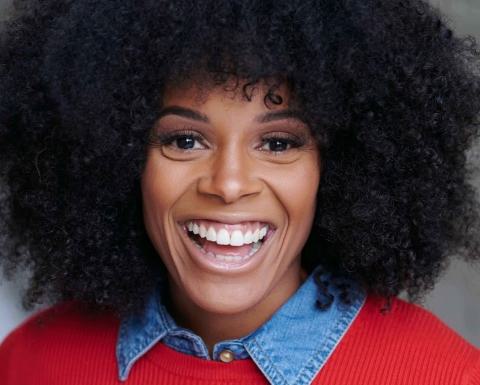 By Aurelia Michael '07
Aurelia Michael was born and raised in the Bronx, New York, and currently lives in Los Angeles, California. She is a graduate of the University of Maryland, College Park, with a dual-degree in Dance and Business Management. She also received a certification in Image Consulting from the Fashion Institute of Technology. Jumping right into the professional dance world after college, she has performed with numerous musical artists, television networks, award shows, international tours, television shows, films and Broadway stages. Since 2011, Aurelia is the Founder and Coach/Organizer for Aurelia Michael Living.

Have you ever had an idea, didn't act on it, and then saw someone else doing EXACTLY what you had in mind? Ok, maybe it's just me. I was a life coach for 7 years before I publicly told the world. I kept using excuses like "I believe in the power of networking" or, "the right people will bring the right people." But let's get real: the truth was that I was afraid to hear unfavorable thoughts once I shared and declared my beloved vision to others.
Then one day I realized, what if the right people are connected to the wrong people, who aren't connected to me. Let that sink in for a second. The moment I realized this, I sprung into action and began sharing it with as many people as possible. I'm sure to many it felt like a scheme or "get rich quick" ad, but I didn't want to waste another moment missing out on changing the lives of the right people caught in the wrong situations.
There are three distinct reasons why I believe we should share our visions, and share them immediately.
1. There are a team of people waiting on the other side of our fears, ready to turn our vision from concepts to constructs to (hopefully) capital!
2. It was placed on our hearts for a reason, and no one can execute its designed impact on the world like us. I believe that if we don't act upon our vision, it will be passed on through someone else's lens.
3. As long as you are confident in your execution, nay-sayers and dream killers will quickly get out of your way. Other people may downplay your dreams because of their own insecurities and self-doubts, so don't allow them to live in your mind rent free.
Today, I dare you to share your vision with the world. Or heck, just share it with me at aml@aureliamichael.com. I'll happily be the first in your corner to virtually rub your shoulders and cheer you on. With the current state of the world right now, there is zero time left to leave your ideas on the back burner for another day, for another day is not promised. What is promised is this moment, and there has never been a better moment to set your vision free and watch it soar.
###
The Alumni Blog connects you with the latest at UMD. Check out articles on advancing your personal and professional goals, elevating your UMD pride, and celebrating Terp traditions, legacies and accomplishments. For even more content, follow the Alumni Association on Facebook, Instagram and Twitter.