Home
Networks & Groups
For Students
Class Rings
Class Ring Program
What better way to show your Terp pride than to wear your official University of Maryland class ring?
Rings are available in 14K solid gold and white or yellow gold.
Your ring, designed by students, alumni, faculty, and staff, bears some of our university's most important symbols—icons that will remind you of Maryland and proclaim your Terrapin spirit:
Testudo represents devotion to our university and our unwavering commitment to steady progress
The ODK Fountain represents one of Maryland's foremost landmarks and our tradition of service
The university seal on a red ruby represents our state and our mission to serve as a model for public research universities around the globe
The official class ring is only available to College Park graduates and students who have earned 60 or more credit hours. Its design remains the same for all alumni—past, present, and future. Your ring will be an instantly recognizable emblem of your alma mater—it will strengthen the bonds between you, the university, and your fellow alumni.
Order your Official Class Ring!
Call 866-BAL-FOUR (866-225-3687) or visit the Balfour website.
For more information call 410-321-4433 or email balfour.md@verizon.net.

Mailing Address:
32 West RoadTowson, MD 21204 For more information about the University of Maryland Alumni Association's Student and Recent Graduate Programs contact Jessica Lee.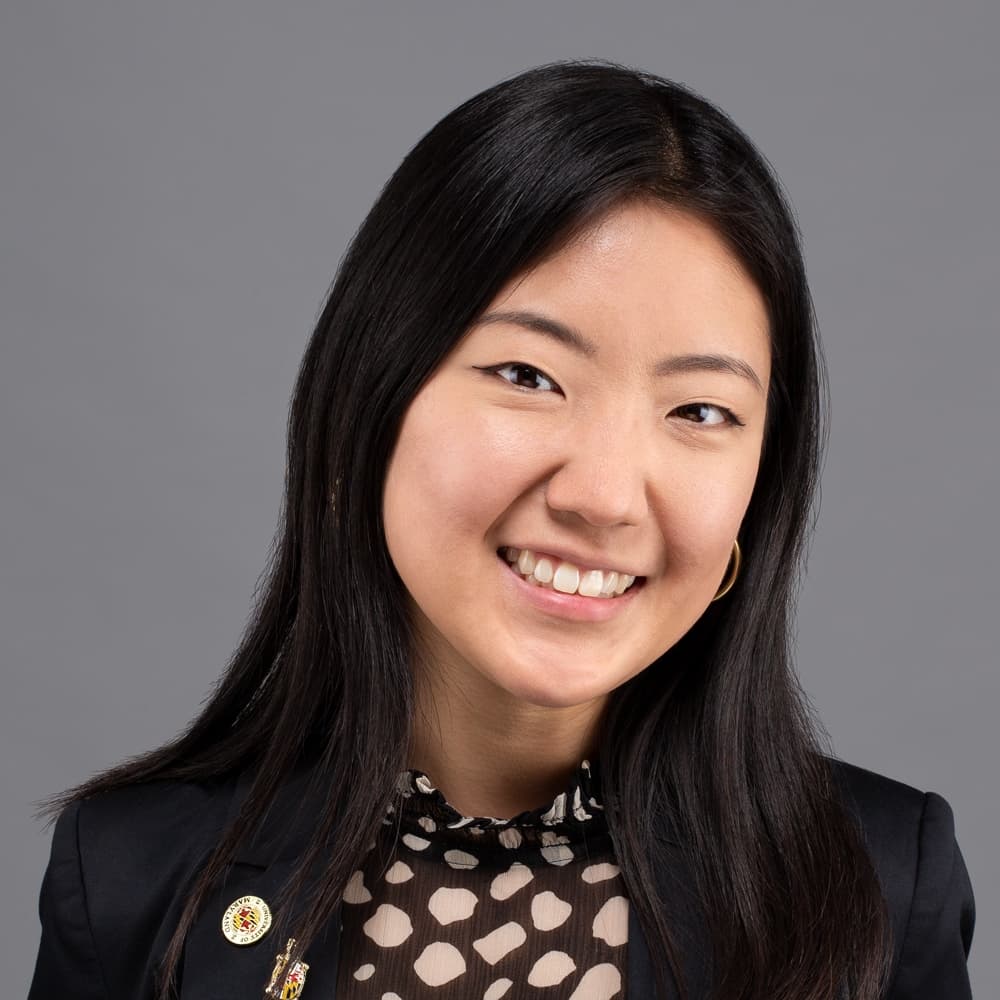 Jessica Lee
Manager, Student and Recent Graduate Engagement
Official University of Maryland Class Ring
You've graduated. You have a great job and you're about to give a presentation that could secure an important promotion. Wouldn't you like to rub Testudo's nose for luck just one last time? Now you can by wearing your official University of Maryland Class Ring.

Terp Alumni Image Gallery