Home
Career Resources
Coaches Corner
Coaches Corner
Your Alumni Association is fearlessly committed to your success. We are here to provide you with resources to enhance your personal and professional goals. Check out our new Coaches Corner program that aims to connect Terps with access to top-level Terp coaches interested in helping you start, advance or pivot your career. Our coaches:
Work at various and scalable price points
Offer exclusive discounts to Terps like you
Have expertise in various career levels, industries and fields
Find the right coach for you by checking out their profiles and areas of expertise below.
Joi Brown '01
Career Strategist, Business & Life Coach
---
Alison Cardy '06
Career Clarity Coaching
---
Angie Dobransky '87
Business and Executive Coach
Your partner for RADical success
Angie Dobransky is an award-winning coach, trainer, author, and speaker who shows people how to reach RADical success using The Success System in their lives and businesses. She empowers business owners and executives to build outstanding companies, achieve their vision, and impact the world. She coaches people and teams worldwide via Zoom's magic, runs transformational retreats in Baja, Mexico, spends much time at the beach, and travels the world experiencing its wonders. Her book, Life Lessons in Success: Wisdom to Win the Game of Life, is a collection of true stories of achievers who turn obstacles into dreams. She and her husband currently split their time between Washington, DC, Daytona Beach, and Todos Santos, Mexico.
Coaching Method: In person and virtual
Area of Expertise: Mid-Career, Executives/C-suite, Entrepreneurs, Women, Business Owners and Executive Teams
Discount: 20% discount for Terp Alumni
---
Chad Ellsworth '04
Career, Leadership, & Life Coach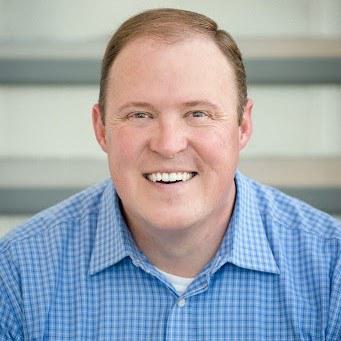 "There is a hero in all of us."
Chad Ellsworth '04 is an author; professional speaker; career, leadership and life coach. In 2018, he published "Building up without tearing down: How to cultivate heroic leadership in you and your organization." Chad is an Associate Director for the Career Center at Carleton College after serving the University of Minnesota community for more than 15 years in various roles.
Chad is a Board Certified Coach (2015), Gallup-Certified Strengths Coach (2017), EQometer Certified Coach (2020) and the 4 Stages of Psychological Safety certified trainer (2020), as well as a certified practitioner of the Myers-Briggs Type Indicator and Strong Interest Inventory. Originally from Lincoln, Nebraska, Chad received his bachelor's degree from the University of Nebraska in 2001, and his master's degree from the University of Maryland in 2004. He lives in the Minneapolis-St. Paul area with his wife, Kristin, and two sons, Joey and Paul.
Coaching Method: In person and Virtual
Area of Expertise: Early career, Recent graduates, Mid-Career, Career changers
Discount: I offer a 25% discount on the below packages for University of Maryland alumni through the Terp Referral Exchange
---
Allan Fried '84
Business and Career Coach
The Cure for The Common Career
With more than 30 years of experience as an executive, entrepreneur and coach, Allan Fried has spent his career focused on bringing out the best in others. An inspired leader, lifelong learner and lover of big ideas, he has a talent for recognizing clients' unique strengths and an uncanny ability to help them develop those strengths into something even greater than themselves.

Allan's is a quintessential New York success story, with a career trajectory that has taken him from the mailroom of renowned talent agency ICM to the offices of VP at International BMG and COO at Knitmedia. Along the way, he's been a startup founder, a business owner, a consultant and a coach.

Allan is an award-winning group chair with Vistage Worldwide, the world's leading CEO organization. He holds a PCC certification from the International Coach Federation and is an alumnus of New York University's coach training program. As a respected leader in his field, Allan also has the privilege of serving as a mentor to other coaches.
Coaching Method: In person and virtual
Area of Expertise: Mid-Career, Career changers, Executives/C-suite, Entrepreneurs
Discount: 20% discount for Terp Alumni
---
Lauren Lefkowitz '98
Executive Leadership Coach
Fine is a Trap - Break the Work, Sleep, Repeat Cycle
Lauren is an Executive Leadership Coach who partners with executives and rising executives to elevate - or change - their careers. Her clients build leadership skills, create better work habits, develop boundaries, learn to ask for support, and find better balance and integration of work and life. Lauren also works with small and medium leadership teams to build collaboration, trust, effectiveness and balance. Lauren has 20 years' experience in human resources, coaching and consulting, and has interim-led several corporate functions. She is a Certified Ontological Coach and an ICF Certified Coach. She has been where you are, in a C-Suite role, working 80+ hour weeks, giving everything she has to her job, sacrificing her personal life to make work the top priority, and she has come out the other side with more balance, purpose and fun in her life. With empathy, creativity, positive humor, and powerful goal setting, Lauren makes it comfortable for clients to get uncomfortable, challenge their workaholic and people-pleasing habits, and create sustainable career - and life - transformation.
Coaching Method
: Virtual
Area of Expertise
: Mid-Career, Career changers, Late-stage career, Executives/C-suite, Women, Emerging leaders
Discount: 
Mention you're a Terp Alum for a 10% discount on coaching packages.
---
Jessika Portney '08
Executive and Leadership Coach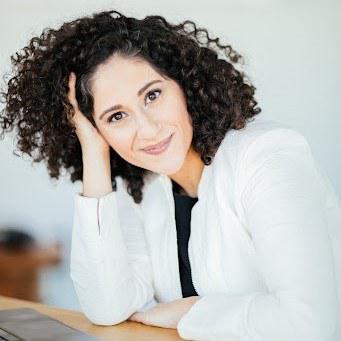 Empowering leaders to seek inward and lead outward
Passionate about empowering women, Jessika Portney is an executive & leadership coach and founder of Journey On. Jessika has worked in the field of leadership development for over a decade, supporting leaders of all backgrounds and tenures. In addition to her work with private clients, Jessika coaches and facilitates leadership development training programs for non-profit organizations and government agencies. Her approach to leadership has been informed by the cross-cultural experiences she's sought out: pursuing a graduate degree and teaching English in Rome, facilitating Fulbright fellowships for mid-career leaders from 90 different countries, and implementing USAID projects for Egyptian women pursuing a STEM education.

Clients value Jessika's deep curiosity about the human experience and ability to create a warm environment for them to be vulnerable and dig deep. She became a coach to honor these gifts and create space for those who want to do similar transformational work. Jessika finds true joy in partnering with clients to embrace their superpowers and manifest their potential.
Coaching Method: Virtual
Area of Expertise: Mid-Career, Career changers, Executives/C-suite, Entrepreneurs, Women
Discount: 10% off coaching packages (mention you're a TERP alum). Contact me to schedule a free 30 minute discovery session.
---
Michael Seelman '94
CEO, Leadership Coach, Inspirational Speaker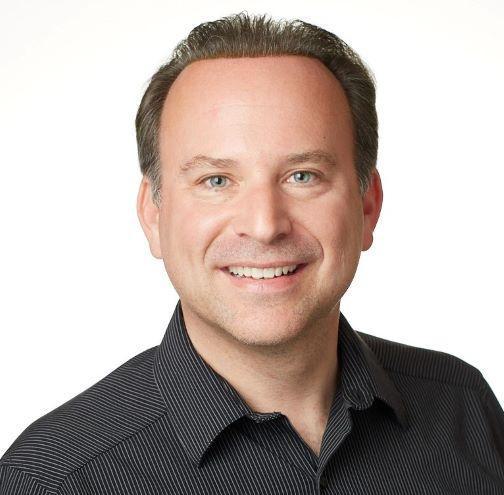 Your Partner for Leadership Growth
Michael is the CEO of the Leadership Coach Group, a global leadership development firm providing executive coaching, team coaching, and training for leaders. He works with senior leaders to bring out their best performance, serve their people, and live a more fulfilled life. He has coached over 150 leaders on five continents – leveling up performance and achieving their goals.
Over two decades, Michael served in leadership roles at the White House, FBI, U.S. Department of Justice, and the U.S. Department of Homeland Security. He was often called upon to start up high profile offices and initiatives. At the White House he led a national gun violence reduction effort in collaboration with mayors and police chiefs.
At the FBI, he was the first global chief of employee communications, coaching FBI Director Bob Mueller and his leadership team on engaging with the 40,000+ workforce and organizational changes post-9/11 terrorist attacks. As Deputy Chief Knowledge Officer, he supervised the FBI's knowledge management, innovation, data sharing, programs as well as outreach programs to Fortune 500 companies' security executives. He also led teams of FBI, ATF, DEA, and U.S. Marshall officers reducing violence in the country's most violent cities in partnership with local officials.
Coaching Method: In person and Virtual
Area of Expertise: Mid-Career, Career changers, Late-stage career, Executives/C-suite, Entrepreneurs, Women
Discount: Mention you are a Terp alumni for a 10% discount on coaching with me.
---
Amy Yip '04
Life Transformation & Mental Fitness Coach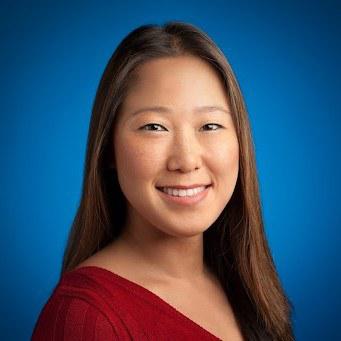 Your mindset, NOT your circumstance, makes all the difference in your happiness and success.
I'm a Life Transformation and Mental Fitness coach who works with high-achieving, ambitious women going through transitions to tap into their potential and bridge the gap between where they are now and where they want to be (even if that destination isn't totally clear just yet). I've coached a range of clients from executives to new leaders and individual contributors.
My passion for coaching is to empower people to realize their full potential, let go of the 'shoulds' and be the author of their own life story because if you don't tell your story, someone else will. I'm an ICF PCC, Certified Hudson Institute Coach, and a pioneer Mental Fitness Coaches to be certified through Positive Intelligence.
Coaching Method: In person and Virtual
Area of Expertise: Mid-Career, Career changers, Late-stage career, Executives/C-suite, Entrepreneurs, Women
Discount: 10% off coaching packages (mention you're a TERP alum).
---
Find More Coaches
Check out all of our coaches on the new Terp Referral Exchange Business Directory.