Home
Volunteer
Host an event in your community
Host an event in your community
Looking to gather fellow Terp alums in your community for a game watch, professional networking event, dinner with Terps or a local service opportunity? The University of Maryland Alumni Association would like to help.
The University of Maryland Alumni Association awards mini-grants to alumni communities (regional, affinity, or industry-based) to design and implement programs and events that support the Terp community.

Complete the brief form below, and a staff member will be in touch to discuss the funding and marketing of your event.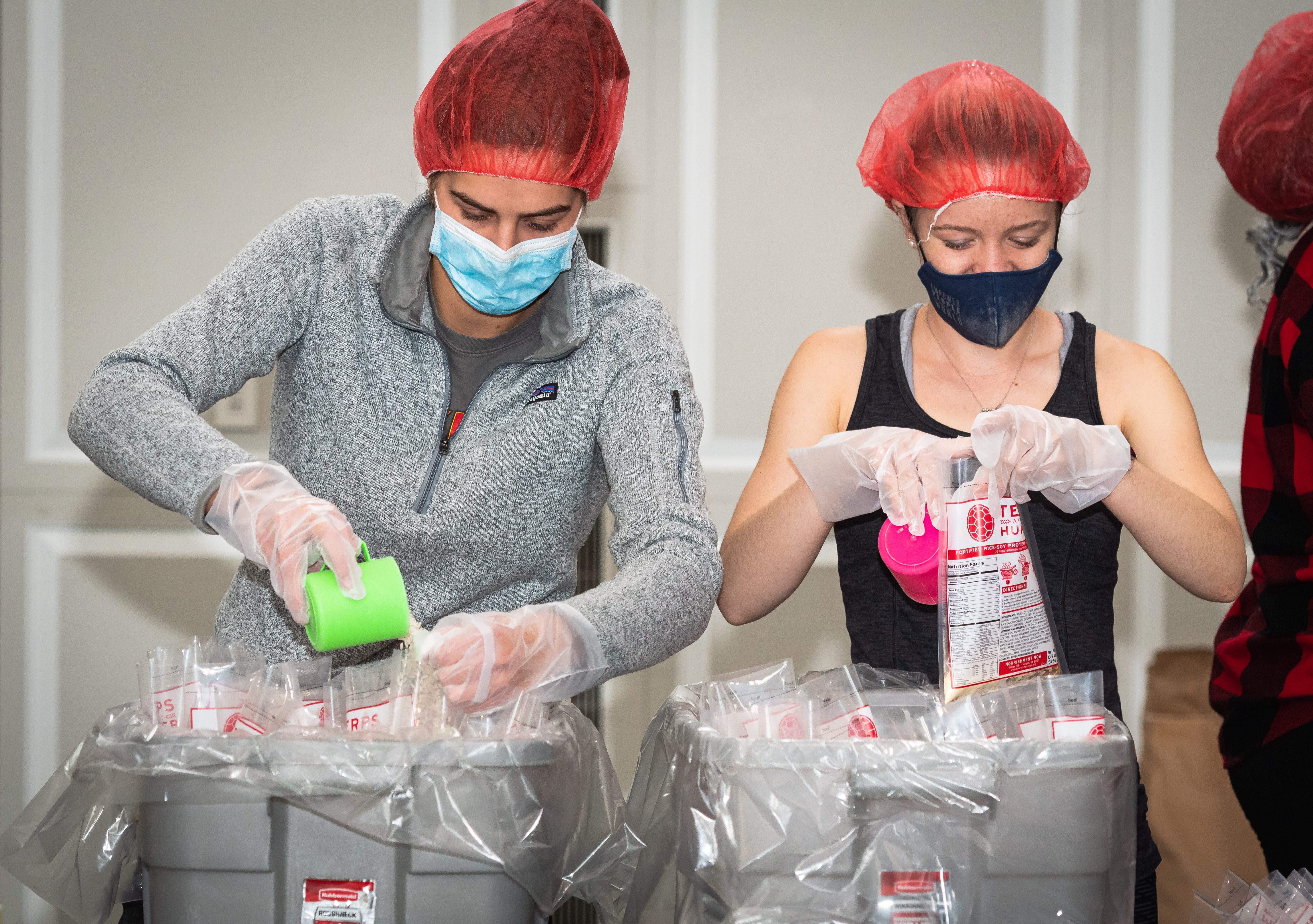 Terps packaging food for Terps Against Hunger 
Applications must be received at least 30 days before the start date of the event. 

FAQs for Mini-Grants
Terp communities across the United States that do not have an official Alumni Association board representing their regional, affinity, or industry network but who see a need for programming for their Terp Community. Generally, programs must address UMD Alumni Association needs and offer long-term benefits to UMD, supporting the overall mission of the Association. Interested alums should contact a UMDAA staff member to discuss the number of alums within their community and what type of event would most benefit that population.
Grant funds can be used for social events, career/personal development, service in the community, or philanthropic events that benefit the University of Maryland.
Once the grant is approved, funds will be reimbursed to alumni after the event is completed and an attendance list is sent to UMDAA staff.
An email will be sent to alums in the demographic you are looking to engage to assit with marketing your upcoming event. Also, a box with "goodies" to support the event will be sent to you. Items may include:

Ms and poms

Stickers

Lip balms

Pens

Terp card sunglasses

Service t-shirt if planning a Do Good Event