Home
Membership
Current Member Information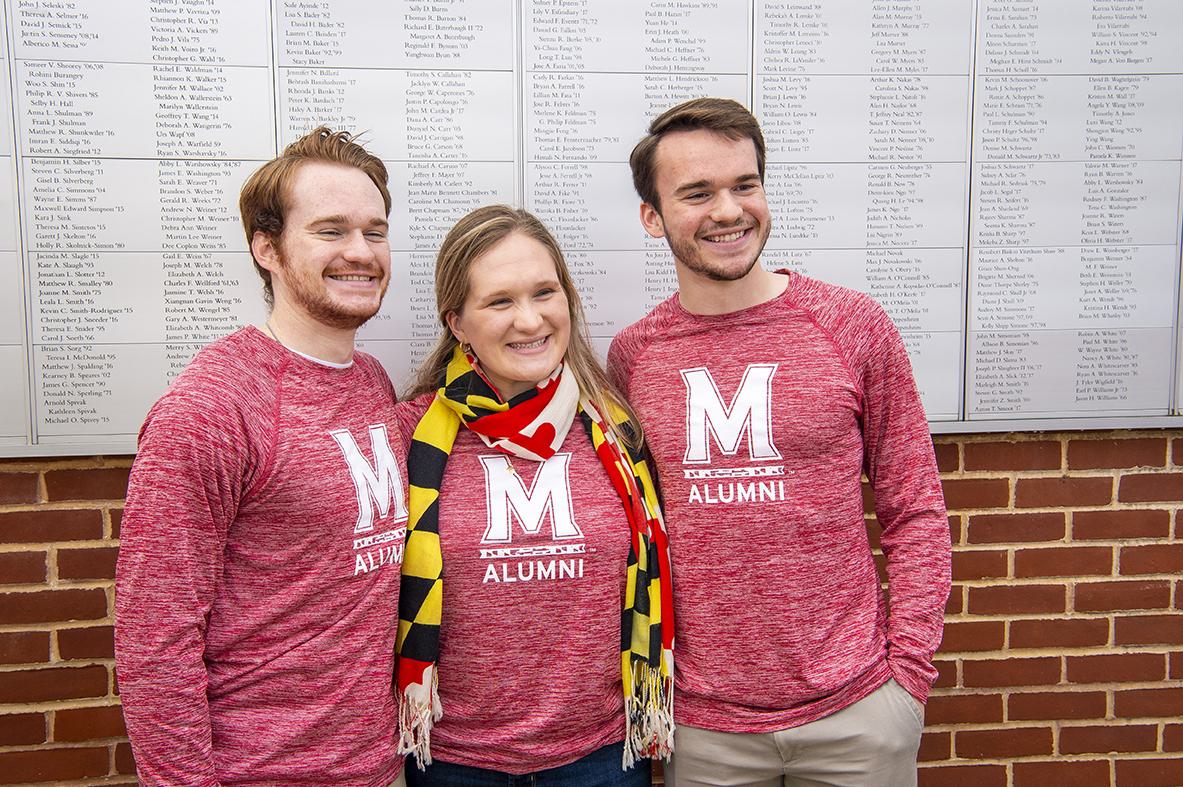 Member Information
We're so glad you've joined the ranks of our proudest Terps by becoming a member of the University of Maryland Alumni Association.
We're here to help connect you with people who share your experiences—and Terp pride—through alumni events, regional networks, affinity groups and our online community.
Member Portal
Access your member-only perks in one location:
Digital membership card
Current member promo codes
Member-exclusive links
Renew or upgrade your membership 

New to the portal? Follow the link above to sign up. After you submit, your new account will sync with our membership records within two business days.
For current members, you will know your account is synced when you see "Member Benefits" listed in the navigation bar at the top of the page.
Lifetime Members
Locate the coordinates of your name on the Frann G. & Eric S. Francis Lifetime Member Wall.

Be an Ambassador
Refer a friend to join online and we'll send you Maryland alumni swag! Encourage them to share your name and class year when they join.