Home
About Us
News & Stories
Alumni Excellence Awards: Legacy Award Winner Sapienza Barone '77
Alumni Excellence Awards: Legacy Award Winner Sapienza Barone '77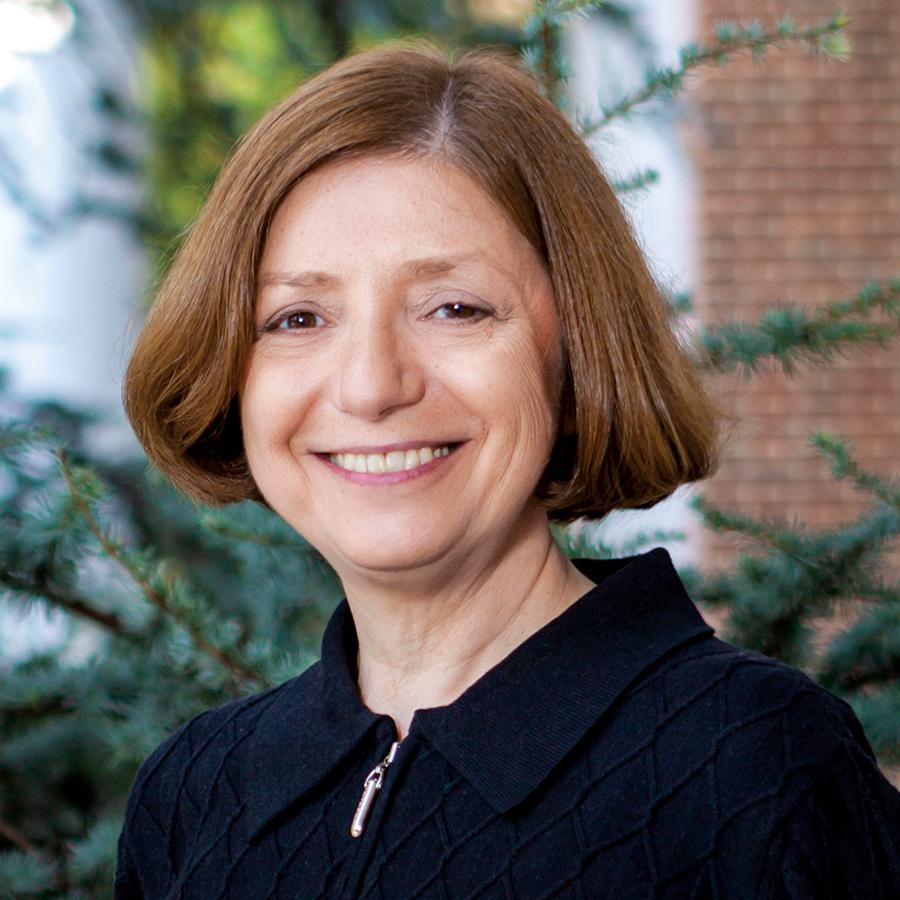 Few people can boast to UMD Dining Services naming an ice cream flavor in their honor.

One of those few is Sapienza Barone '77, who retired in 2018 after working 41 years at the university, including 25 years as executive assistant for three presidents. "Sapienza," a rich vanilla bean ice cream with chocolate chips, chunks of fudge brownie, a chocolate swirl, and crème de cacao, was created to honor Barone's long service to Maryland.

Barone was born in the mountains of Calabria in southern Italy, and her family emigrated to Montevideo, Uruguay, when she was two. When her father's truck was stolen, the family relocated again, this time to Hyattsville, Md., to live with Barone's uncle.

Although her parents only received a fourth-grade education, they believed in the power of education. Thanks to scholarships, Barone, her brother, and a sister were able to enroll at Maryland. She received a work-study grant, and she earned money working in the Office of Student Financial Aid.

"That was a great experience, and it gave me a passion for helping other students," says Barone, who along with her siblings and husband, Brodie Remington, have set up various scholarships "as a way to pay it forward."

Barone and Remington are life members of the Alumni Association.

After earning a bachelor's degree in English, Barone took a job as a coordinator in the Department of Animal Sciences. From there, she worked three years for Terp Service, a temp service where employees would be placed in different campus departments for short periods. She'd spend the next quarter of a century serving under UMD Presidents Brit Kirwan, Dan Mote, and Wallace Loh.

"My career in the President's Office was amazing, and I loved every minute," Barone says. "It was wonderful to always be able to count on colleagues across the campus to help me, and I know everyone appreciated knowing they could count on me. Many of my colleagues have become lifelong friends."

In recognition of Barone's efforts, the UMD Alumni Association recently named her a recipient of the Legacy Award.

It's not the only distinction she's garnered. Barone received several recognitions during her career, including the President's Distinguished Service Award, the President's Commission on Women, and Woman of the Year.

But one honor stands out. Her most cherished recognition remains Sapienza. "It is absolutely delicious, and even after eight years, continues to be a bestseller," Barone says.
###
Publication of this article does not imply an endorsement by the Alumni Association. The Alumni Blog connects you with the latest at UMD. Check out articles on advancing your personal and professional goals, elevating your UMD pride, and celebrating Terp traditions, legacies and accomplishments. For even more content, follow the Alumni Association on Facebook, LinkedIn, Instagram and Twitter.