Home
About Us
News & Stories
Alumni Excellence Awards: Rising Terp Award Winner Nora Eckert '19
Alumni Excellence Awards: Rising Terp Award Winner Nora Eckert '19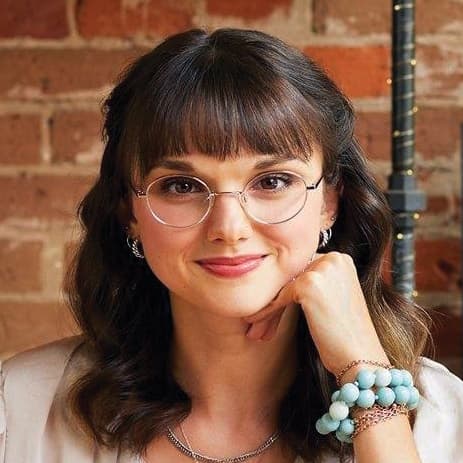 A Pulitzer Prize finalist by age 26, Nora Eckert has shined a light on some of society's greatest challenges including effects of climate change on the health of inner-city neighborhoods, COVID-19 deaths in nursing homes, and organ procurement. Her curiosity prods her to illuminate important subjects for the public to know, including the future of the auto industry in her current reporting role with The Wall Street Journal.
While a graduate student at the university's Merrill College of Journalism in 2019, Eckert was part of a collaboration with National Public Radio that showed, for the first time, that people living in inner-city neighborhoods would suffer greater health effects from a warming planet than city dwellers who could access shade, air conditioning and transportation. In 2020 as a Wall Street Journal intern, Eckert was a Pulitzer Prize finalist for a series that documented the failure of veterans' homes in New Jersey to protect residents from COVID-19.
"Some people couldn't say goodbye to their loved ones and their calls went unanswered," Eckert said. "It was a really emotional, draining thing to work on. I still think about those people."
Eckert took a circular route to journalism. She always wanted to be a reporter but was worried about the industry's job stability. When she graduated from St. Norbert College in De Pere, Wisconsin, her degree came in English with a minor in business administration. Eckert took a marketing job out of college, but she didn't feel passionate about it.
Eckert pursued journalism at Maryland and credits the Howard Center for Investigative Journalism with playing an important role in her development. In one investigative project, Eckert worked with The Associated Press and Maryland's Capital News Service to highlight the failure of many U.S. jails to stop inmate suicides.
"That was the project that made me see this is the type of work that can illuminates these horrible wrongdoings," Eckert said.
While at Maryland, Eckert worked at The Diamondback – the university's student media publication – as a rare grad student on staff. She served as a teacher assistant in a media law class to many of her colleagues on the student publication. She views her experience with The Diamondback as just as informative as any course work in college.
"I owe so much to The Diamondback," Eckert said. "I quickly came to learn I had so much to learn from these students. They work such insane hours and never complain. Some of my best friends were people I met there, and I still go to them for advice about reporting."
In the near term, Eckert is focused on her beat reporting job exploring the evolving auto industry, with more vehicles shifting to electric. Down the road, she hopes to return to investigative reporting and believes that's how she can make the most impact as a journalist.
"I'm trying to make sure I don't lose my curiosity and my sense of adventure in all this," Eckert said. "That's something I've seen with a lot of journalists. It's very easy to overwork yourself and get burned out. A personal goal of mine is to check off these career boxes but also maintain my wholeness as a person."
###
Publication of this article does not imply an endorsement by the Alumni Association. The Alumni Blog connects you with the latest at UMD. Check out articles on advancing your personal and professional goals, elevating your UMD pride, and celebrating Terp traditions, legacies and accomplishments. For even more content, follow the Alumni Association on Facebook, LinkedIn, Instagram and Twitter.