Home
About Us
News & Stories
EnTERPrenuer Award: Brett Schulman '95
EnTERPrenuer Award: Brett Schulman '95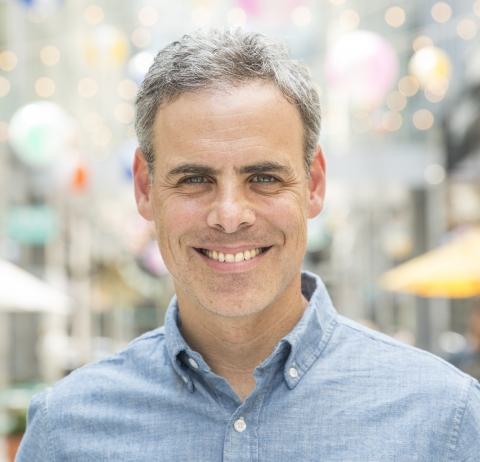 By Allison Eatough '97

Before Brett Schulman became CEO of Cava, the fast-casual restaurant chain specializing in Mediterranean salads, grains, proteins and spreads, he and his wife, Mary (Owings) Schulman '97, visited one of the company's original locations in Washington D.C. to taste the product.

"The food, the hospitality-you could feel the energy of the team and the family feel of it," said Schulman, a winner of this year's EnTERPreneur Award. "I called (the owners) the next day and said, 'I'm in.'"

The owners, Dimitri Moshovitis, Ike Grigoropoulos and Ted Xenohristos '00 (whose cousin was a college friend of Schulman's), already had a line of packaged dips and spreads and two successful full-service restaurants. They were ready to expand into the fast-casual market.

Schulman had just come off of a four-year stint as chief operating officer for Snikiddy Snacks, a healthy snack company started by his wife and mother-in-law, and welcomed the challenge.

Under Schulman's direction, Cava opened its first Cava Grill fast-casual restaurant in January 2011. Over the next two years, the team would open four more locations. By fall of 2014, the business "hit another gear," Schulman said.

"I think we all knew we had something that had a lot of momentum and had a lot of opportunity that was resonating with consumers," he said. "You can get the best of both worlds at Cava. That's the whole idea, bringing this Mediterranean way of eating to a larger audience, with really flavorful food that happens to have a great nutrition profile."

Leading a restaurant chain was not part of Schulman's career plan. The criminal justice major, who initially thought he'd be a lawyer, worked in investment banking for more than a decade.

"It was a lucrative career, but I wasn't feeling very fulfilled," he said. "As my wife liked to say back then, 'I don't like Sundays at 6 o'clock because you get in a bad mood when you know you have to get up for work Monday morning.'"

Schulman wanted a more meaningful career. He's found that in Cava.

The company has evolved over the years, adding new dishes and flavors. In 2018, it acquired Zoe's Kitchen, another fast-casual Mediterranean chain. Today, the company has almost 300 restaurants in 24 states. More than 80 percent of those locations are in suburbs, Schulman said.

"That was always a strength of our brand," he said. "That we could not only succeed in an urban environment for an office worker but that we had great success in the suburbs for families and high school students."

Still, it's the College Park location, which opened in 2018, that's closest to Schulman's heart.

"That was a really cool moment to be able to come full circle back to my alma mater and serve the Terps on campus and around campus," Schulman said.
---
University of Maryland graduates are among the best and brightest in their fields. From scholars and innovators to entrepreneurs, teachers and researchers, our alumni are leaving their mark in our state, nation and the world. The Alumni Excellence Awards provide an opportunity to recognize the accomplishments of select Terps, and honor these recipients with distinction. Careful consideration was made in selecting our 2021 recipients across four categories: Rising Terp Award, Research Award, EnTERPrenuer Award and Legacy Award.

The EnTERPrenuer Award honors an entrepreneurial alumnus/a whose company has made a significant impact on the university, the state and/or the nation. Up to three EnTERPreneur Awards are granted annually, celebrating a Terp/s who has started a business that is fearlessly disrupting its industry.