Home
About Us
News & Stories
For One Maryland Family, Terp Basketball Connects Generations
For One Maryland Family, Terp Basketball Connects Generations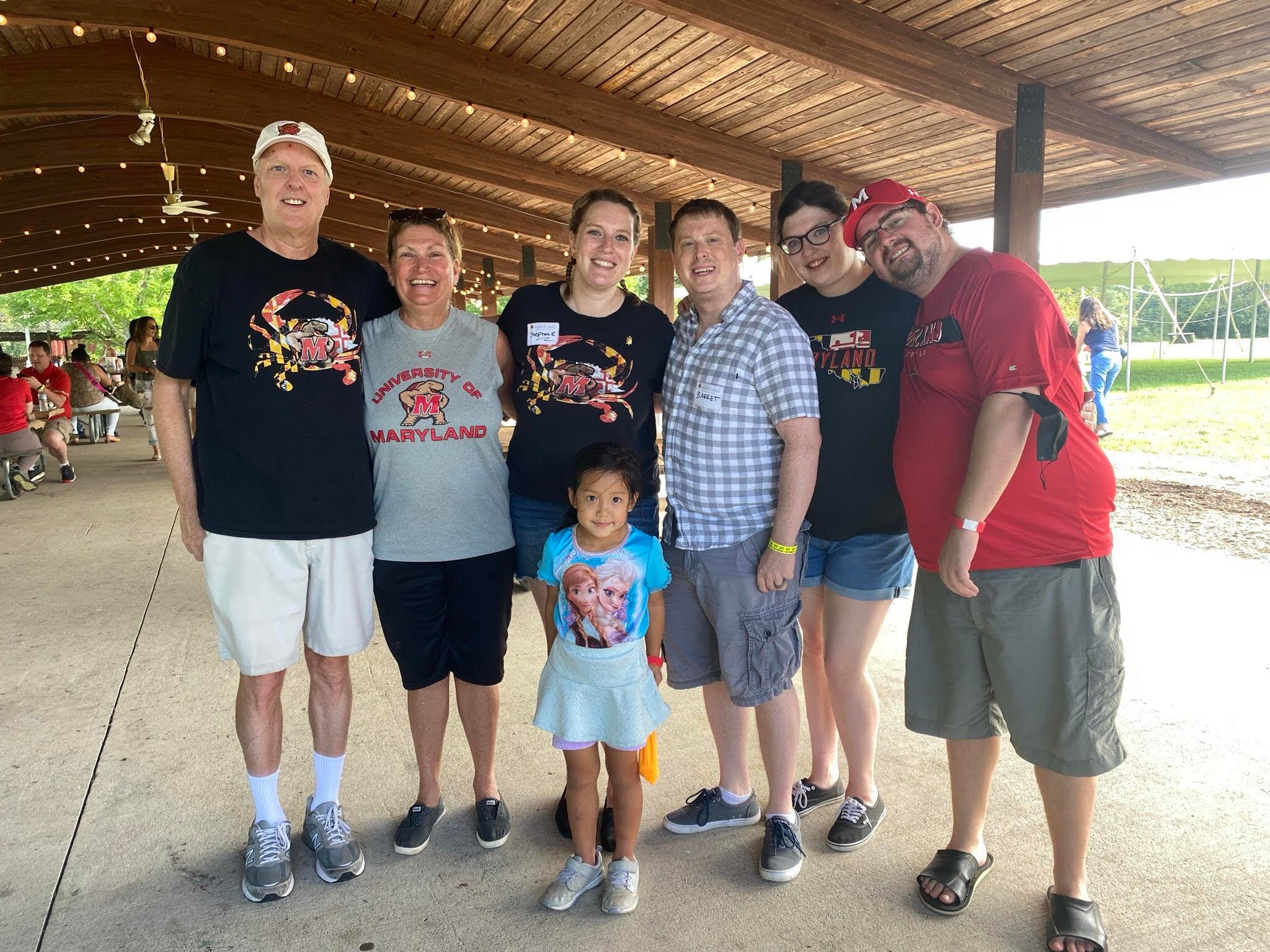 Some people have a dream college from the time they're in middle school. For Stephanie Groff '13, that moment came a little earlier: in utero.
"My mom went to basketball games when she was pregnant with me," said Groff. "I wrote an essay about Gary Williams in fifth grade and sent it to him and had him sign it."
A love of University of Maryland basketball is the glue that unites Stephanie, Julie Groff '83 and Julie's late father, Paul Freiman '53, who took Julie to her first games at Cole Field House. It was a tradition that Julie, who grew up in Baltimore, continued when she arrived on campus in 1979, and never stopped. (Her husband attended Hofstra University "but he knows that he has to cheer for all Maryland sports now," Julie said.)
Though Julie and her husband moved to Northern Virginia and raised their daughters, Stephanie and Hayley, there, UMD was never far from the family's heart. Terp basketball was the Groffs' first love, but when Stephanie began applying to colleges, she quickly realized Maryland was more than just athletics. Hoping to be an attorney like her father, she was drawn to the University of Maryland's government and politics program, which she ultimately chose as a major alongside history.
Stephanie also played trumpet in the Mighty Sound of Maryland (MSOM), which expanded the family's fandom horizons. "That's when my mom and dad got into football, too, because I was going to be at every game," she said. In addition to MSOM, "pep band wasn't a question," given her love of basketball, said Stephanie. All the games were "a great way to see my mom and dad every fall and winter," said Stephanie. "They're at every (home) game, too."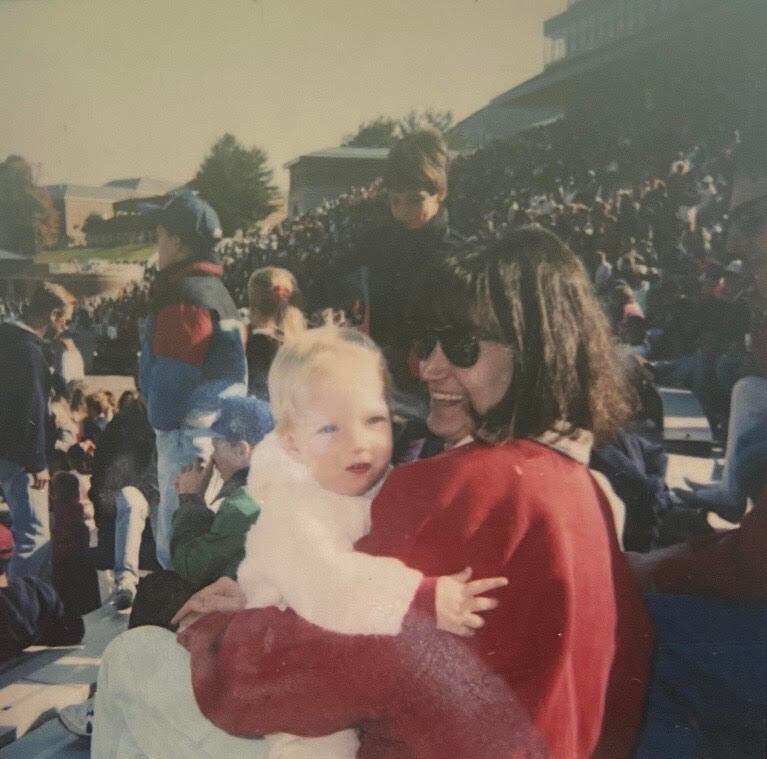 Baby Stephanie Groff '13 and her mom, Julie Groff '83 attend a football game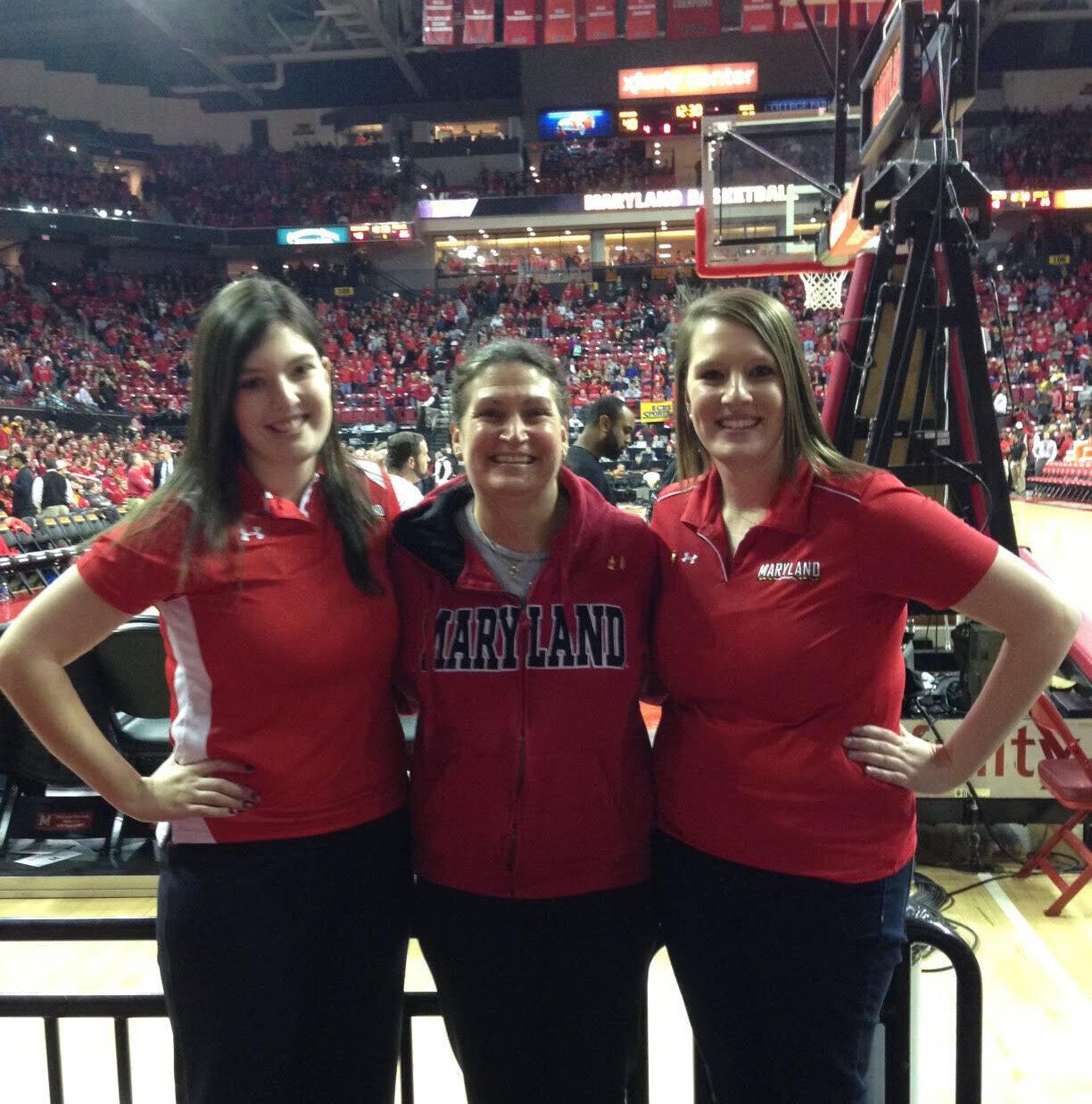 Hayley Groff '16, Julie Groff '83 and Stephanie Groff '13 attend a basketball game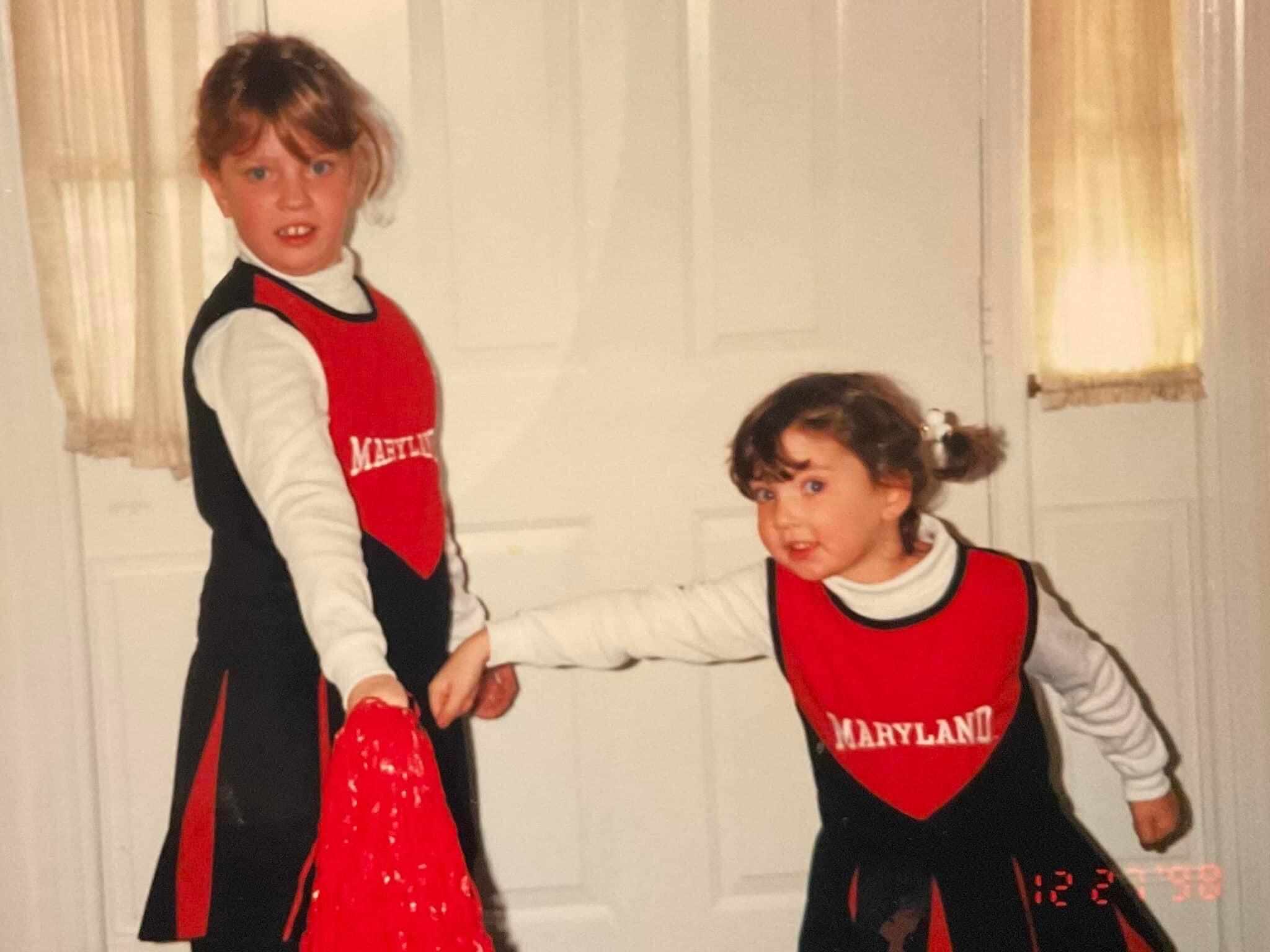 Stephanie Groff '13 and Hayley Groff '16 dress up as Maryland cheerleaders
After graduating, Stephanie enrolled in law school at George Mason University and then spent a few years in Los Angeles working as an attorney. There, Julie encouraged her to go to Alumni Association events as a way to meet new people. Stephanie went to a Homecoming watch party, and soon she was getting more and more involved, eventually leading the Los Angeles Terps Alumni Network. A few years later, Stephanie moved to Silver Spring, Md., where she now lives with her husband, and became president of the Montgomery County Terps Alumni Network, a position she held through last year.
"Being a member of the Alumni Association means you give back in so many ways that people don't even realize," said Stephanie, pointing to student scholarships and the opportunity to mentor current Terps. "Actually helping others by being a member is a really great feeling."
One of the best perks, Stephanie said, is connecting with other Alumni Association members of all professions, interests and ages. "I have friends on Facebook that are mutual friends with my 91-year-old grandma, and they're people that I met at Alumni Association events," she laughed.

###
The Alumni Blog connects you with the latest at UMD. Check out articles on advancing your personal and professional goals, elevating your UMD pride, and celebrating Terp traditions, legacies and accomplishments.
Have an interesting story to tell about yourself or your friends from your days at UMD? Email our team at maycardi@umd.edu for a chance to be featured on the Alumni Association blog and receive EXCLUSIVE PRIZES!
For even more content, follow the Alumni Association on Facebook, LinkedIn, Instagram and Twitter.