Home
About Us
News & Stories
Terp Insights: How to Pay for College Without Breaking the Bank
Terp Insights: How to Pay for College Without Breaking the Bank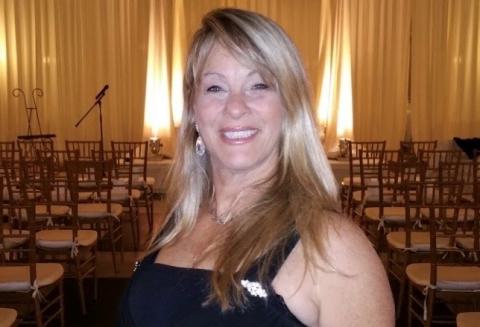 By Shari Chase '80
How do I pay for college without breaking the bank? This is the question that is asked most often by high school students and their parents.
College selection starts as early as 9th grade and the scholarship search can start as early as 11th grade. However, there are plenty of grants and scholarships for seniors and current college students. So, what does it take to get grants and scholarships for
college? First off, you need to be well-rounded for this competitive endeavor. I suggest becoming involved in civic organizations and special needs groups. As for classes, take risks and look for courses that make you stand out; it's not all in the grades. Whenever you achieve small goals, ask for letters of recommendation along the way.
As you plan your high school and college years, remember you want to start laying the groundwork for who you are and what you want to do to make a difference in the world; start developing your life resume.
When selecting schools, consider mission statements of the institutions, overall cost of attendance and how supportive they have been historically with giving aid in the form of scholarships and grants. Once you are admitted to a school, ask the school of choice to increase your financial package. Ask your intended or current college department for funding and inquire about grants and funds other students have gotten. It's all about research, fitting their needed objectives and negotiation.
Research, apply and follow-up for school and organizational grants and scholarships. Why do organizations give money? They want you to help them accomplish their mission. Make sure you know their mission before requesting financial assistance from them, but don't be afraid to ask for money. Remember, if you do not apply you cannot get funds!
Feel free to check out the trailer, "How to Pay for College Without Breaking the Bank" (youtu.be/cGlJrlvDyhI) for additional recommendations. Best of luck to our rising seniors during this exciting time.
Shari Chase is a 1980 graduate of the School of Public Health and local parent who specializes in assisting students and their parents obtain funding for college. For more information, contact her at 301-537-2747 or howtopay4college@gmail.com.
###
Elevate the value of your degree and advance your goals - read from successful Terps for crucial insights on career advice, professional development and more. Are you an expert? We'd love to hear from you. Reach out to Christine Kunkel with your story.
Interested in keeping up with the latest career-based insights? Join our Career Tips for Terps Newsletter.