Home
About Us
News & Stories
Terp Insights: Using Lessons from Maryland to Meet Life's Challenges
Terp Insights: Using Lessons from Maryland to Meet Life's Challenges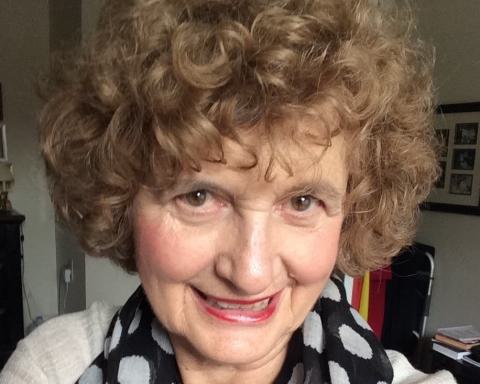 I'm a proud 1968 graduate of the University of Maryland. After being named the Outstanding Young Educator in the USA in 1966, I was honored and privileged to receive a full scholarship to the University of Maryland where I earned my M.Ed. in Counseling Psychology.
Little did I know how important my studies in counseling psychology would be for me. For example, in the 1980s, Vietnam was considering opening to the US. At the time, I was Save the Children's Asia/Pacific Regional Director, and I suggested the agency explore the possibility of working in Vietnam. Many said Vietnam wouldn't authorize Save the Children to work in the country, but after nearly three years of discussions and listening carefully to government officials in Vietnam and the US State Department with whom I met and communicated regularly, my experience and coursework in psychology and education at the university yielded results. Save the Children was granted permission to develop the first on-the-ground program after the war. My professors had taught me the importance of listening carefully, not making judgments, and that negotiations are a step-by-step process of reaching consensus after a deep trust is developed. Eventually, a project area was chosen in one of the most devastated provinces of Vietnam. The Save the Children program was so successful that it became a national demonstration project. When other non governmental organizations gained entrance to work in the country, they were asked to visit and learn from our staff and program.
Over the years, with my invaluable degree from the University of Maryland, I've been a psychological counselor, a national speaker and an international development specialist developing and supervising educational and psychological programs in Asia, Africa, Latin America and the US for the Ford Foundation, the UNDP, Save the Children and Child Fund. In every one of those positions, I used the skills and experience I gained from my outstanding and accessible professors at the University of Maryland. And I've written and published eight books in addition to my spiritual and psychological blog: www.joycarol.com.
On a personal level, my studies at the university also enabled me to overcome major bumps in my life including eight close encounters with death helping me keep perspective on living (see my newly published book, "Nine Lives of Joy: The Journey of a Life"). Over seven years ago I developed Paraneoplastic Syndrome – a rare, difficult to diagnose, impossible to cure and usually fatal syndrome. I am the only person diagnosed with this who has lived past three years. I'm now in my eighth year and making medical history – Mayo Clinic's special case history. Paraneoplastic Syndrome has limited my ability to walk but it has not stopped me. I still do inspirational speeches, write books, lead workshops and retreats and serve on numerous boards and committees. I am living fully and meaningfully into my life. I am not a diagnosis nor an illness. I am a woman who has much more to contribute.
To my fellow alumni, who, like me, will face difficulties at some time in their lives, we can remind ourselves that we are fortunate to have had a good education which we can use to approach problems with intelligence, skills and courage. And we need to remember that when we cannot change a situation, we can change our attitude. So as Terps, let's do important things in the world.
Joy Wilkes Carol graduated cum laude from the University of Maryland in 1968 with a M. Ed. in counseling psychology. She holds a B.A. in Education from Nebraska Wesleyan, an Honorary Doctorate in Humane Letters from Wesleyan and a M.A. in Theology from the General Theological Seminary of the Episcopal Church. She has also done graduate studies in Asian Affairs, women and development, and management at New York University and Harvard University. She has been an educator, an author, a psychological counselor, a women-in-development specialist, and a national speaker. Joy presently resides in Penney Farms, Florida, where she serves on the Board of Directors of the Penney Memorial Church, chair of Social Concerns, and numerous committees.
###
Elevate the value of your degree and advance your goals - read from successful Terps for crucial insights on career advice, professional development and more. Are you an expert? We'd love to hear from you. Reach out to Christine Kunkel with your story.
Interested in keeping up with the latest career-based insights? Join our Career Tips for Terps Newsletter.