Home
About Us
News & Stories
Terp Insights: Your Future Vision…Virtually
Terp Insights: Your Future Vision…Virtually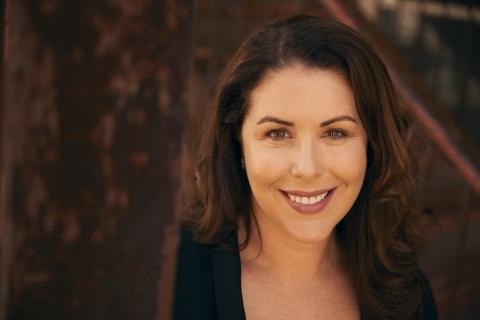 By Patricia Steele PhD '07
Patricia Steele, PhD '07, is the principal and founder of Higher Ed Insight (HEI), a research and evaluation firm headquartered in Washington, DC. HEI works with nonprofits, foundations, colleges and universities to develop and assess strategies to improve educational and workforce outcomes, with a focus on underserved and nontraditional students and workers.
It's a challenging time for many institutions and organizations in the higher education sector. From the impacts of COVID-19, the legacies of systemic racism and oppression, to questions about the sustainability of the overall model of higher education, the dynamics shaping my clients' work have never been more complex.
Yet at the same time, I've never before seen so many opportunities for organizations to reimagine and strengthen the foundations upon which their cultures and missions are built. In other words, this is not the time to postpone strategic planning for your organization; rather, it is the time to learn new skills as a community by engaging in your strategic planning in a virtual setting.
As the stoics would put it, the obstacle here is the way.
My firm, HEI, believes that institutions that learn how to simultaneously engage top-down and bottom-up in a virtual setting, to both connect as a community and strategically plan for its future, will be best equipped to weather the current storm to sunny shores ahead.
For a thought exercise, let's imagine an organization that is mission-driven—it could be a university, a foundation or a nonprofit. Its people are its greatest asset. And it has probably seen magical ideas and connections emerge on-site, on-campus or in-person that have created and strengthened its unique culture and community.
In the middle of the COVID-19 pandemic, and even after it, how does an institution like this replicate the power of in-person experiences—specifically for its strategic planning—in the virtual setting? Should it implement a tinkered-with approach to bridge the current moment to a future plan, or wait it out for a return to an in-person environment?
In our work at HEI, we have found that: a) it is not only possible to create meaningful strategic planning processes online—it's essential; and b) a wait-and-see approach wastes precious time when organizations should be strengthening their virtual and online gathering skills and capacities now.
We have found that even if much of an organization's work is taking place remotely, it can still engage in impactful, future-setting strategic planning.
Imagine that same organization, whose main value proposition has perhaps been the in-person experience, empowers its leadership team and community to engage in a highly connected, authentic and energizing process—online—that will set a new pace for achieving its mission both during and post-COVID-19. How powerful could it be? How could it differentiate itself in the wake of our current crisis by serving its constituents more effectively than before? And how many voices could be included in that conversation with almost no added cost, because engagement in this process is nothing more than a Zoom link?
I have found that virtual strategic planning can make organizational cultures healthier and stronger by:
1. Identifying and preserving institutional identity, while also reimagining it for the future.
2. Leveraging an organization's brain trust to create innovative ideas and secure team and community buy-in.
3. Launching an action plan to implement a strategic vision with measurable goals.
This is the time to equip leadership and staff with the skills to be both productive and visionary in a virtual setting. Doing so is an investment in both the present and future of an organization. Here, the obstacle becomes the way.
Elevate the value of your degree and advance your goals - read from successful Terps for crucial insights on career advice, professional development and more. Are you an expert? We'd love to hear from you. Reach out to Christine Kunkel with your story. Interested in keeping up with the latest career-based insights? Join our Career Tips for Terps Newsletter.
For even more content, follow the Alumni Association on Facebook, Instagram and Twitter.