Home
About Us
News & Stories
Terp Writer's Corner: Karen Loucks Rinedollar '85
Terp Writer's Corner: Karen Loucks Rinedollar '85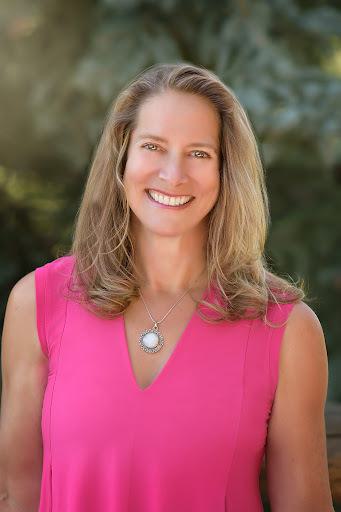 Karen Loucks Rinedollar '85, author of "Working for Peanuts: The Project Linus Story", was compelled to help young children in hospitals after reading an article, which prompted her to start Project Linus, a movement that became widely known. Read on to learn more about her novel, her inspiration, and about Project Linus itself.
Describe your book.
Project Linus seemingly started overnight when I spotted a Parade magazine article entitled, "Joy to the World." From those words and images, a grassroots movement was born. In "Working for Peanuts", you'll hear the incredible tale of how a small-town Colorado woman set out to offer love and security, through the gifting of handmade security blankets, beginning in her own backyard of Denver. Within just a few short months, Project Linus received national attention and an incredible journey was embarked upon. Hundreds of chapters formed, thousands of volunteers, aka Blanketeers, assisted and millions of children were comforted around the world. Project Linus has been featured on "Oprah", "The Today Show", "NBC Nightly News with Bryan Williams", "Simply Quilts" and "The Rosie O'Donnell Show" in addition to be highlighted in Parade, People, Family Circle, Reader's Digest and many more magazines, newspapers and television shows.
What, or who was your inspiration?
An image of a child undergoing chemo, taken by Pulitzer Prize winning photojournalist, Eddie Adams.
What is the #1 item you want people to take away from your story?
You have the power to make a positive difference in this world by tapping into your passion and special skills.
What advice would you give to a new writer?
Don't be afraid of what other people will think. Read Elizabeth Gilbert's book "Big Magic." It is an excellent resource to release your creativity onto the page and elsewhere.
What book is on your nightstand right now?
"Year of Yes" by Shonda Rhimes.
What is your favorite book?
"Big Magic" by Elizabeth Gilbert.
What do you do in your non-writing free time?
Travel, pickleball, hiking, motorcycle riding, volunteering for Project Linus, working as Executive Director of Denver Speakers Bureau.
What is your favorite alumni event or experience?
Attending Homecoming football games with my father, who was in the class of 1950.
As a student, what was your favorite spot on campus?
The dairy barns for thinking, and running laps in the stadium.
What's your Fearless Idea?
Live the L.I.N.U.S. Effect: Five Steps to Purpose-Full Living- Live with purpose, Invest in others, Never say never, Undertake Something Bold and Start Now! (my newest book).
###

Publication of this article does not imply an endorsement by the Alumni Association. The Alumni Blog connects you with the latest at UMD. Check out articles on advancing your personal and professional goals, elevating your UMD pride, and celebrating Terp traditions, legacies and accomplishments. For even more content, follow the Alumni Association on LinkedIn, Facebook, Instagram and Twitter.