Home
About Us
News & Stories
Volunteer Leader Awards 2023
Volunteer Leader Awards 2023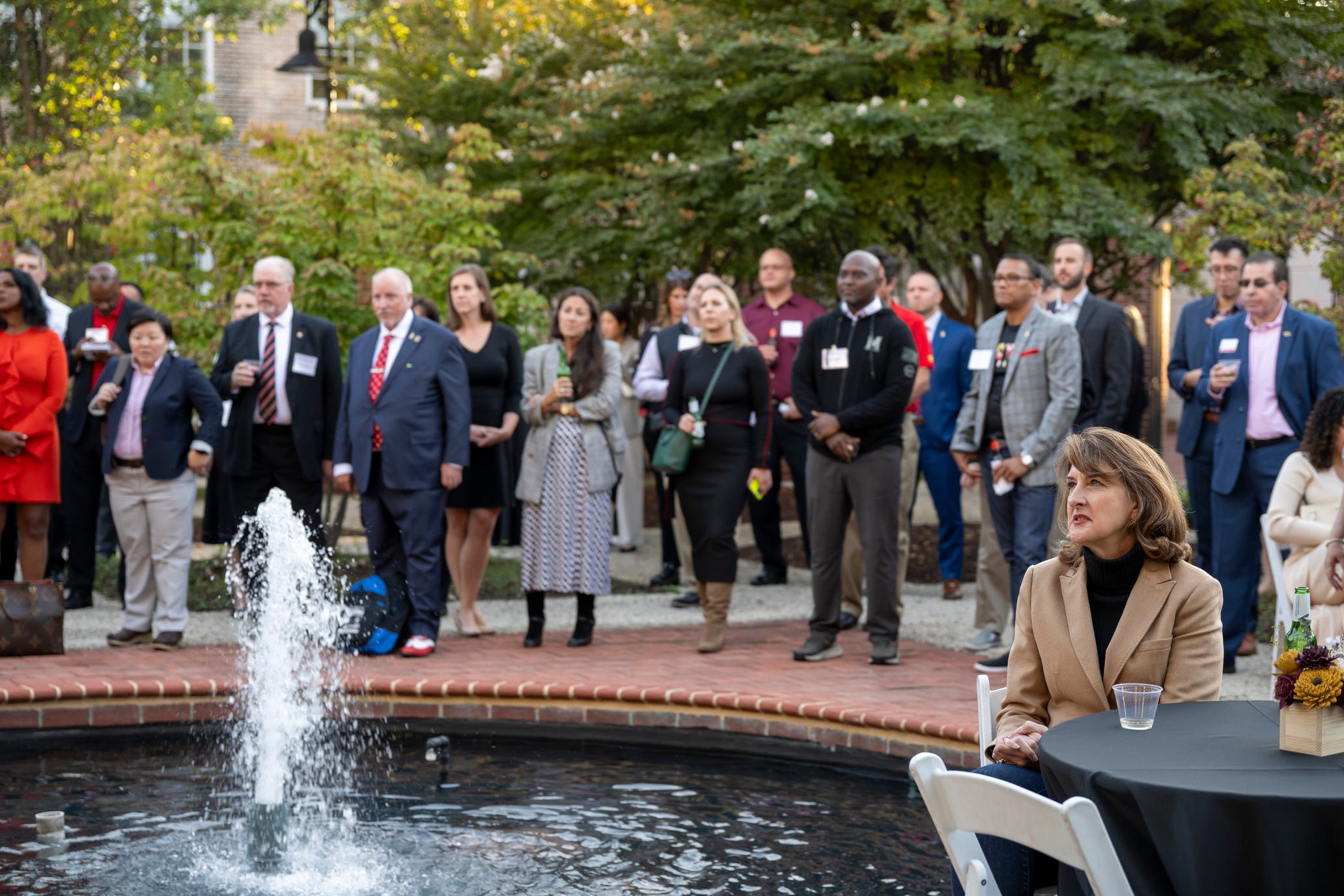 Each year, the Alumni Association holds its annual Network Dinner and Awards ceremony as an opportunity to recognize the outstanding achievements of our academic, affinity and regional networks over the past year. Our networks and volunteers work tirelessly throughout the year, planning engagement opportunities for fellow alumni.
Student of the Year - Zoe Nicholson '24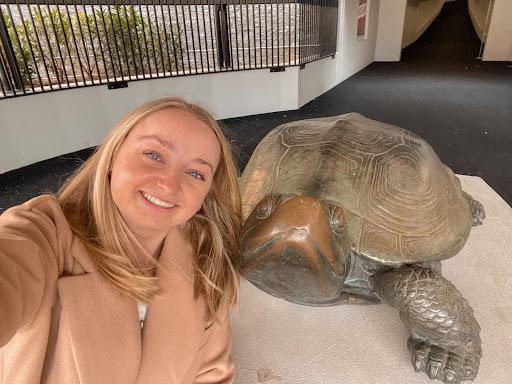 Nicholson serves as the President of the Student Alumni Leadership Council (SALC), the student group of the Alumni Association. In this role, she represents the student voice with the Board of Governors, gives presentations across campus and speaks on behalf of SALC to campus leadership, course instructors and her peers.
Emerging Leader of the Year - Drisneidi Villaman '15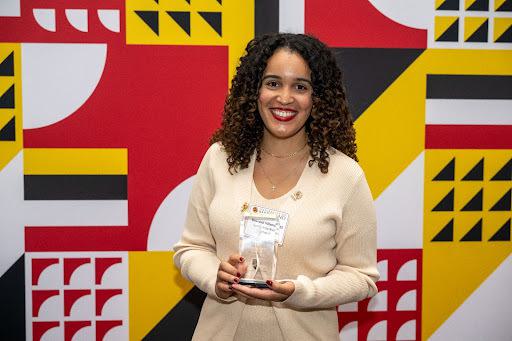 Villaman is Vice President of the Latinx Alumni Network. Since joining the board as Treasurer in 2022, she's hit the ground running, helping the board run more effectively and efficiently.
Do Good Service Event of the Year - College of Education Alumni Network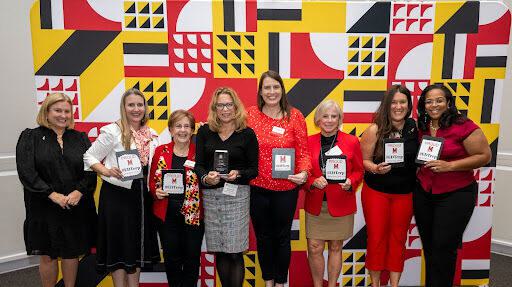 In a time when teachers continued to face difficult professional circumstances, the College of Education was here to remind them that we're in their corner. This year, the College of Education marked 'Do Good Month' with letters of encouragement for ED Terp alums who are new teachers and mentor teachers working with UMD students. Over 100 letters, gifts, and other tokens of appreciation we sent.

Event of the Year - Terps Bingo Night, Howard County Terps Alumni Network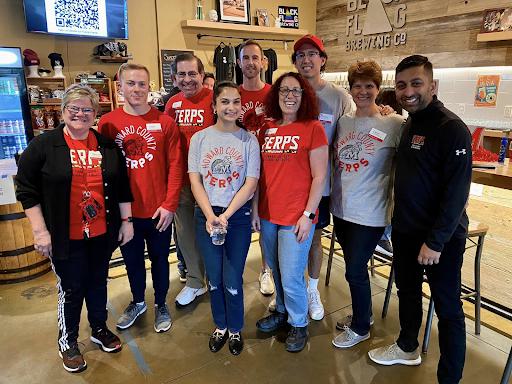 This Howard County event brought scores of alumni to a Terp-owned brewery for bingo, trivia, food and drink. The network collaborated with campus partners and other Terp-owned businesses to provide prizes for the games, as well as a behind the scenes tour of the brewery. It was a great way to welcome people who were new to the area while also giving folks a chance to learn more about the Alumni Association.
Volunteer of the Year - Maria Ball '12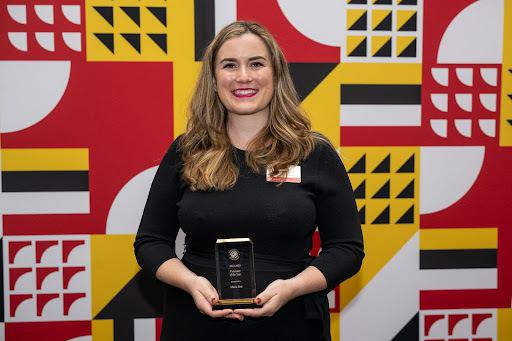 Thanks to Ball's persistence and commitment to Maryland, the San Diego Terps Alumni Network has planned baseball outings whenever the O's are in town, giving a warm welcome to Terps who are new to Southern California. Ball's passion for connecting Terps and building Maryland pride wherever she is is unmatched.
Network of the Year - New York Terps Alumni Network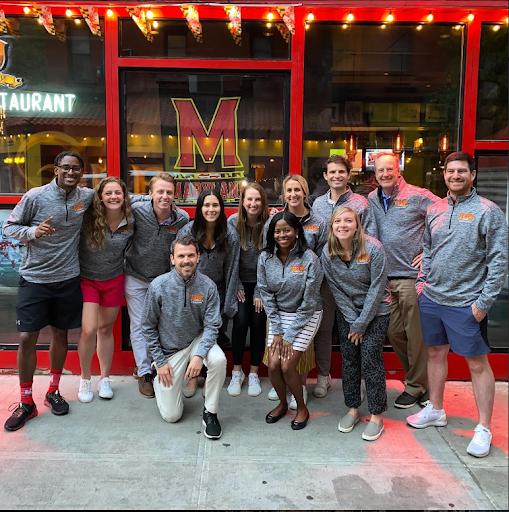 Through their innovation, excellence and enthusiasm, the New York Terps Alumni Network has hosted 19 events this past year, drawing in hundreds of alumni. These included a tailgate at the Barclays Center, a drag brunch during Pride month, an ugly holiday sweater event, regular watch parties for football and basketball and a 5K River Run.
###
Get involved and join a network near you! CLICK HERE
###

The Alumni Blog connects you with the latest at UMD. Check out articles on advancing your personal and professional goals, elevating your UMD pride, and celebrating Terp traditions, legacies and accomplishments.
Have an interesting story to tell about yourself or your friends from your days at UMD? Email our team at maycardi@umd.edu for a chance to be featured on the Alumni Association blog and receive EXCLUSIVE PRIZES!
For even more content, follow the Alumni Association on Facebook, LinkedIn, Instagram and Twitter.