Home
About Us
News & Stories
10 for TEN: Joe Caprara '05
10 for TEN: Joe Caprara '05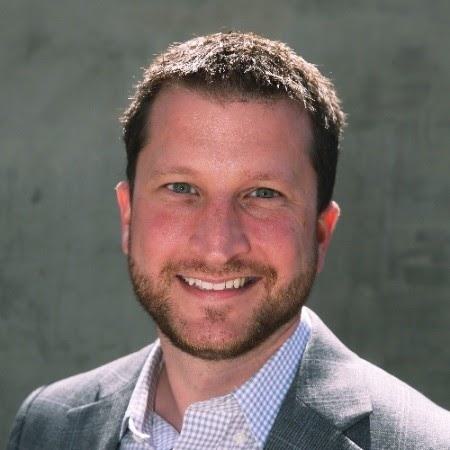 By Lauren Norris '11, '16
Joe is currently the Co-Founder, COO and CTO of Boxton, a Cloud Logistics Platform with the goal of bringing world-class, enterprise level shipping to companies of all sizes. With his background in Management Consulting (10+ years) and Mergers and Acquisitions (2+ years), he has experience working directly with executives from dozens of different industries to understand exactly how the right technology and service platform can help accelerate their business goals. Read on to learn more about Joe and his company.
What is your Fearless Idea?
To build a truly revolutionary freight automation platform that helps your company scale.
Describe your startup's mission and why you launched it in 100 words or less.
Boxton's mission is to remove the worst parts of shipping - bad technology and poor customer service - and replace it with automation that helps customers grow in ways never before possible. Our freight platform allows anyone to manage freight vendors, pricing, tracking and more, all through a single, easy to use platform built for the modern enterprise.
How do you define success or determine the impact of your venture?
Our success is visible through our customers ability to grow with limited resources. Through our technology, one inexperienced person can manage the workload that would normally require an entire team of skilled supply chain experts.
What is the biggest problem or challenge you have had to overcome with your venture?
There are many parts of shipping that are significantly behind the times in terms of technology and customer service. Sometimes we can replace these parts, sometimes we can aid them and sometimes we have to work with them. It presents challenges every day.
What is the best piece of advice you've received?
People think you need to have a brilliant idea to start a company. That's wrong. You need a good idea, built on facts, but the brilliance will come only after you start the company and figure out what you missed, and how to make it better. Iteration makes a company great.
What is one piece of advice you want to give to fellow Terps about launching a venture?
Starting a company is one of the most rewarding things I've ever done. It's crazy hard, but an immense amount of fun. Also, do it with a fellow UMD grad like I did - you won't be sorry.
What is one book you're reading or a podcast you're listening to right now?
"The 20 minute VC" by Harry Stebbings (podcast).
What do you do in your free time?
Spend time with my wife, play with my dog and enjoy San Diego.
What is your favorite alumni event or experience?
Connecting with alumni to watch Maryland basketball games.
As a student, what was one of your favorite memories or spots on campus?
The Mall - I can still picture myself walking to and from class. Such an amazing, beautiful spot. I miss it often.
###
The Alumni Blog connects you with the latest at UMD. Check out articles on advancing your personal and professional goals, elevating your UMD pride, and celebrating Terp traditions, legacies and accomplishments. For even more content, follow the Alumni Association on Facebook, Instagram and Twitter.