Home
About Us
News & Stories
10 for TEN: Vlad Lokshin '09
10 for TEN: Vlad Lokshin '09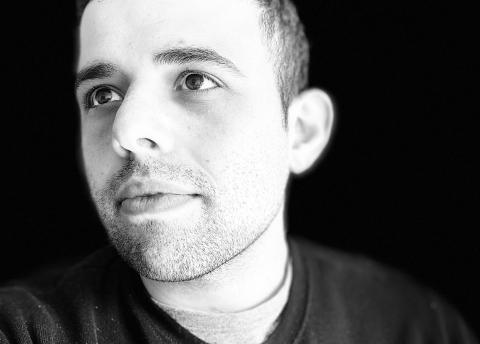 By Ellie Geraghty
You can't help but think that the experience Vlad Lokshin '09 had at the University of Maryland had something to do with the name of his venture, Turtle. If you're looking for a one-stop-shop to hire, work with and pay a freelancer, then "get to work" with Turtle. It is a collaborative and transparent platform where you can set your rates, do your best work and get paid for it - a win-win for freelancers and companies looking for support on small to big projects. Read on to learn about Vlad's journey with Turtle, his challenges, mottos and insight for fellow enTERPreneurs.
What is your Fearless Idea?
Turtle provides freelancers and digital agencies an all-in-one app to hire, work with and pay them. Think: Shopify for services.
Describe your startup's mission and why you launched it in 100 characters or less.
Turtle's mission is to increase the accessibility, quality and efficiency of online and fractional work.
How do you define success or determine the impact of your venture?
How many careers and companies did Turtle help grow? How many new opportunities sprouted because a company hired someone through Turtle? How many companies scaled because they hired on Turtle? The answer to those questions will define our success as a company.
What is the biggest problem or challenge you have had to overcome with your venture?
One word: Marketing. There is nothing quite like Turtle out there, and explaining how Turtle's app works together with Turtle's network is complicated. We are constantly chipping away at simplifying the message but we still have work to do.
What is the best piece of advice you've received?
If everything is important, nothing is important.
What is one piece of advice you want to give to fellow Terps about launching a venture?
Do it! Worst case, you'll learn a bunch and go back to whatever you were doing before launching your venture, only wiser.
What is one book you're reading or a podcast you're listening to right now?
I'm finishing "The Autobiography of Malcolm X" on Audible (narrated by Laurence Fishburne).
What do you do in your free time?
I can't believe I'm saying this, but I've gotten into running! I can't wait for bowling leagues to open back up though, so I can go back to being a weirdo.
What is your favorite alumni event or experience?
No particular event - I just love meeting other Terp alumni in random places.
As a student, what was one of your favorite memories or spots on campus?
Sardi's Pollo a la Brasa restaurant (slightly off campus).
###
Get inspired by our enTERPreneurs - read stories of their goals, motivations, struggles and ultimate successes. Are you an enTERPreneur? Join our TEN Newsletter for access to resources, tools, upcoming events and networking opportunities with your fellow Terps. Want even more content? The Alumni Blog connects you with the latest at UMD. Check out articles on advancing your personal and professional goals, elevating your UMD pride, and celebrating Terp traditions, legacies and accomplishments. For even more content, follow the Alumni Association on Facebook, Instagram and Twitter.