Home
About Us
News & Stories
Alum Directs Growth of Expanding TikTok
Alum Directs Growth of Expanding TikTok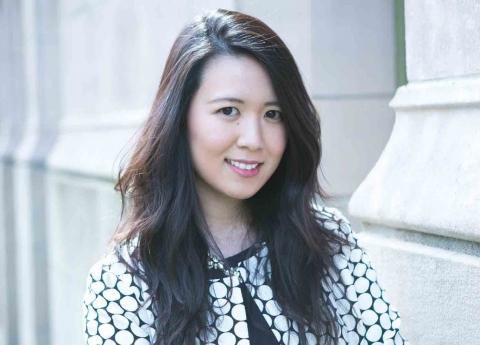 By Sala Levin '10
If you're one of the many who have found themselves newly glued to TikTok in the last year or so, scrolling endlessly through 60-second-or-less videos and wondering how so many people can be so much better at dancing than you are, you might have Julia Yan '11 to thank.
As head of growth at the video-sharing app, Yan is responsible both for acquiring new users and developing the app to be ever-more compelling, making the users' experience so fun that they "want to come back more or even recommend it to friends or family who are not on TikTok," Yan said.
Yan didn't always think she was headed for the tech world. She studied civil engineering at UMD for a while before settling on finance and accounting, which she considered foundations for a stable career. Her experiences as an undergraduate traveling with classes to Dubai and visiting sites like the home of the Federal Reserve were highlights of her time at Maryland, Yan said.
After graduating, she was a consultant with PwC and Deloitte before eventually moving to Seattle for a job at Amazon, where she worked on the Alexa team. Craving a sunnier climate, Yan moved to Los Angeles in 2018 to become head of growth at the burgeoning TikTok. Then known primarily as a music-centered short video app, TikTok is now "a platform where regardless of what age you are, or your interests, you'll find a community here," said Yan.
Yan imagines new ways to reach potential TikTok users by finding them through their interests: whether people are into comedy, home DIY, parenting tips or camping, Yan shows them what their new TikTok communities might look like.
Millennials and Gen X have flocked to TikTok in the last year or so. They're "people who are looking for a new avenue, a new platform to discover content or express their feelings," Yan said.
Yan hopes that as new audiences continue to find TikTok, that authenticity will remain a key part of the app's appeal. "Seeing the love we're getting from communities and hearing how much they've enjoyed this platform is what keeps me motivated," she said.
###
The Alumni Blog connects you with the latest at UMD. Check out articles on advancing your personal and professional goals, elevating your UMD pride, and celebrating Terp traditions, legacies and accomplishments. For even more content, follow the Alumni Association on Facebook, Instagram, Twitter, LinkedIn and YouTube. Become a UMD Champion to receive monthly shareable pride points, news and more straight to your inbox.