Home
About Us
News & Stories
Alum Uses Artificial Intelligence to Spot and Treat Lung Disease
Alum Uses Artificial Intelligence to Spot and Treat Lung Disease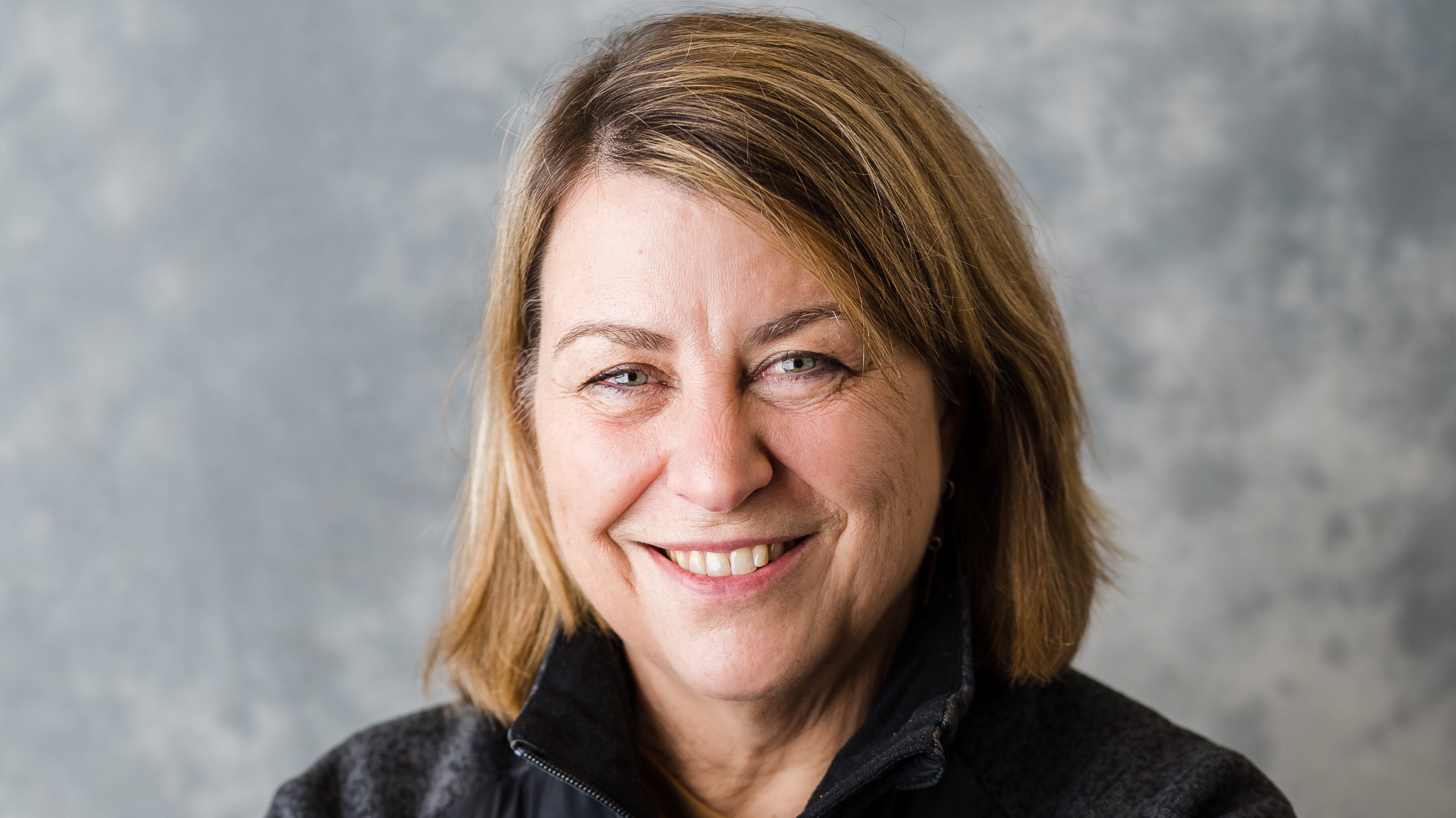 Before arriving at the University of Maryland, Susan Wood '84 thought she might be a doctor-but there was one significant obstacle to that career path. "I'm squeamish at the sight of blood," Wood said.
That challenge proved to be Wood's first opportunity in the world of innovation. A high school internship at the U.S. Army Aberdeen Proving Ground in her hometown had introduced Wood to the world of engineering, and she realized that a career combining engineering and medicine would allow her to combine her interests in medicine and technology, without the ick factor. So she created her own major at UMD: biomedical engineering, which wasn't offered at the time.
"It was my entrée into entrepreneurship," said Wood of the experience of creating her own major. "It was creating my own way."
Today, Wood is president and CEO of Vida Diagnostics, a technology company that uses artificial intelligence (AI) to diagnose and accelerate the treatment approvals for lung diseases. Its cutting-edge methods offer patients highly personalized diagnoses and courses of treatment through in-depth imaging and the ability to accelerate new, life-changing therapies into the market for patients who need them and to digitally duplicate a patient with Vida's massive database of existing images.
"We can slot you into a category of how you're going to progress, and how you might respond to specific medications and therapies," said Wood. "And then we can streamline your journey through the health system."
A high-tech career in Silicon Valley is a world away from the girl who worried that UMD would be paralyzingly big compared to her hometown of Aberdeen, Md. She grew up loving the 1970s Terp basketball stars Albert King and Buck Williams, and was drawn to the university's engineering program, but feared that she'd be swallowed up by the school, which was more or less the size of Aberdeen in its entirety.
"My first year was all about studying and getting used to the campus," Wood said. Though she'd been an avid field hockey player, she sacrificed playing the sport her first year in college to prioritize academics. She soon realized that she needed a way to make UMD smaller, and returned to the sport her sophomore year. "That was the moment that turned the corner for me, that it became a love fest with the University of Maryland," she said. Her teammates "have been lifelong friends."
After college, Wood went on to Duke University for a master's degree in biomedical engineering, after which she spent a year and a half in Australia, doing research at Melbourne University and playing in the country's renowned field hockey league. Upon returning to the U.S., Wood began pursuing a Ph.D. at The Johns Hopkins University's Bloomberg School of Hygiene and Public Health, studying medical imaging and the very structured data they could provide, and identifying imaging-based biomarkers that were precise measures of lung health and disease.
Wood then continued on at Hopkins for postdoctoral work. While there, she met her husband, Patrick Burrows, a Canadian field hockey player who competed in the Olympics for his home country in 1984 and 1988. Together, they moved to Toronto and Wood began a career in the tech industry, ultimately becoming president and CEO of Vida.
Wood's time at UMD was the essential foundation for her career, she says, and is part of the reason why she has become active in the alumni community. She's now an at-large member of the Alumni Association's Board of Governors, bringing a Bay Area perspective to the group.
"I didn't realize this, but the number three state for alums of UMD is California," Wood said. "UMD has a lot of tech (industry) transfers out to Silicon Valley."
Wood hopes to be able to help young women who are starting out their careers in technology. "We think there's a lot of equity," she said, but "still only two percent of venture funding for entrepreneurs goes to women founders. If you really think about that, that's crazy." In her role as an advisor and mentor to women, she aspires to do her part to change the system of funding entrepreneurs. "Think about all the great ideas that don't come to fruition because that idea is not as likely to be funded as some others," she said.
###
Publication of this article does not imply an endorsement by the Alumni Association. The Alumni Blog connects you with the latest at UMD. Check out articles on advancing your personal and professional goals, elevating your UMD pride, and celebrating Terp traditions, legacies and accomplishments. For even more content, follow the Alumni Association on LinkedIn, Facebook, Instagram and Twitter.