Home
About Us
News & Stories
Alumni Excellence Awards: Terp Research Award Winner Dr. Merdad Parsey
Alumni Excellence Awards: Terp Research Award Winner Dr. Merdad Parsey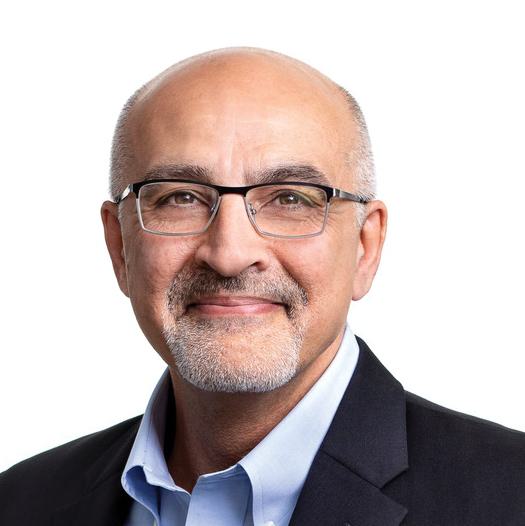 In the nascent days of the COVID-19 global pandemic, doctors and medical researchers were scrambling to understand what treatments could help stop the effects of the deadly virus. Dr. Merdad Parsey was six weeks into his position as Chief Medical Officer at the global pharmaceutical company Gilead Sciences when they began hearing about coronavirus cases in China.
He and his colleagues knew the drug remdesivir (the only current FDA-approved antiviral drug in the treatment of COVID-19) had been studied against a number of different viruses but didn't know if it would be effective against COVID. Parsey's team scrambled to do two things: Try to study whether the drug would work for COVID and figure out what the disease was itself.
Parsey, who is the recipient of this year's Terp Excellence Award in Research, took a gamble. "At risk, we started making millions of doses [of remdesivir]." In the meantime, as cases increased in China and the pandemic started spreading by January-February, Parsey and his team conducted randomized trials with the National Institutes of Health to establish the drug as a viable treatment option. And once its efficacy was established, Parsey said, "We knew we couldn't make it [just] for the [United] States. We had to make it for the world."
"Those things usually take years to do, and we did it literally in months."
Parsey's involvement with the ramping up of remdesivir during the beginning months of COVID-19 is just one of the many contributions he and his colleagues have made on the trajectory of coronaviruses and other debilitating and deadly diseases, says Irene I. Lukoff, the director of development at the College of Computer, Mathematical & Natural Sciences at the University of Maryland. Lukoff nominated Parsey for the Terp Excellence award.
From "advancing a cure for hepatitis C to the transformation of the treatment and prevention of HIV, [his work is] notable and worthy of our gratitude," she says.
Upon graduating from UMCP in 1985, Parsey went on to earn his MD/Ph.D from the University of Maryland at Baltimore. It was during his fellowship that he first had the opportunity to lead clinical trials as an investigator. "Because of my background in science, [I was] passionate about the intersection between clinical care and research [as it pertains to patients]."
He credits his time as an undergraduate working part-time in the summer with Dr. Rita Colwell, a professor of microbiology and other sciences in the Department of Cell Biology and Molecular Genetics, for igniting his love of science and research. "It was very much entry level, but I got to do things that I didn't realize were involved in research. It was my first real benchside research job, and I really fell in love with it - it's that discovery of the unknown."
Parsey remembers his time at UMCP fondly. He transferred there as a sophomore from George Washington University, and at the same time his brother started as a freshman at UMCP. Soon after his sister and cousin joined UMCP. "We have a family full of College Park graduates," Parsey said.
"The breadth of what was available at Maryland to get exposed to and figure out who you wanted to be was really amazing," he said. "I loved sitting in the back of a huge lecture hall and also going to my Shakespeare class with 15 people. The mix of anonymity and interaction with your professors when you really wanted to - getting exposed to all those different perspectives - there's so much that I really valued from being at Maryland."

###
Publication of this article does not imply an endorsement by the Alumni Association. The Alumni Blog connects you with the latest at UMD. Check out articles on advancing your personal and professional goals, elevating your UMD pride, and celebrating Terp traditions, legacies and accomplishments. For even more content, follow the Alumni Association on Facebook, LinkedIn, Instagram and Twitter.