Home
About Us
News & Stories
Terp Writer's Corner: Emily Jansen '08
Terp Writer's Corner: Emily Jansen '08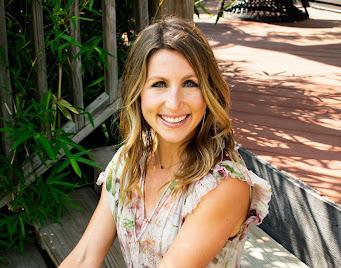 Emily Jansen '08 is an author, marketing, branding communications professional and consultant. Her writing empowers readers to follow their passions and forge their own path through life, much like she did in her early 20s. Her most recent book, A Wilder Eden, encourages readers to stay strong and fulfill their dreams.
Describe your book.
Life can lead us into the wilderness. But even if our dreams go into drought, we can still imagine a Wilder Eden.
What, or who was your inspiration?
Watching friends and family go through a variety of disappointments, heartache and long seasons of waiting for things in this life.
What is the #1 item you want people to take away from your story?
Everyone believes life is a blank journal waiting to be filled with the culmination of dreams; instead, we deal with disappointments when the pages of our lives don't mirror those dreams. But we were not born with a blank journal in our hands. Life leads us into the wilderness, and we wonder if we will find our way back to Eden, or how to move forward towards the promised land.
While we can't rip out the pages of our lives, we are not narcissists of our narratives. What if the wilderness became our Eden? What if we could keep dreaming in a world of disappointments? Amidst the death or deferral of dreams, A Wilder Eden helps you reimagine your story and pick up your pen again. It reminds you that God, the author of our stories, calls us to co-create with Him and keep dreaming despite our doubts. It shows you how the wilderness might just be the very place of your greatest flourishing.
It's not just a dream. It's your dream, and it matters because God put it inside you. Will you dare to dream again? If you let me, I'd like to dream with you, too.
What advice would you give to a new writer?
Don't overthink it; most likely, whatever is on your mind and whatever you are communicating to yourself and others is your 'writing voice' and you probably already have the core message of what you want to say and write.
What book is on your nightstand right now?
Driven by Douglas Brackmann and Randy Kelley, a book about using your ADHD as a superpower
What is your favorite book?
Out of Africa by Karen Blixen
What do you do in your non-writing free time?
Triathlons
What is your favorite alumni event or experience?
Going to Terps Basketball games
What's your Fearless Idea?
Start a philanthropy fitness Series B Corporation called PhilanthroFit.
###
Publication of this article does not imply an endorsement of any interview subject's views by the Alumni Association. The Alumni Blog connects you with the latest at UMD. Check out articles on advancing your personal and professional goals, elevating your UMD pride, and celebrating Terp traditions, legacies and accomplishments. For even more content, follow the Alumni Association on Facebook, Instagram, Twitter, LinkedIn and YouTube.