Home
About Us
News & Stories
Alumni Spotlight: Adam Wenchel '99
Alumni Spotlight: Adam Wenchel '99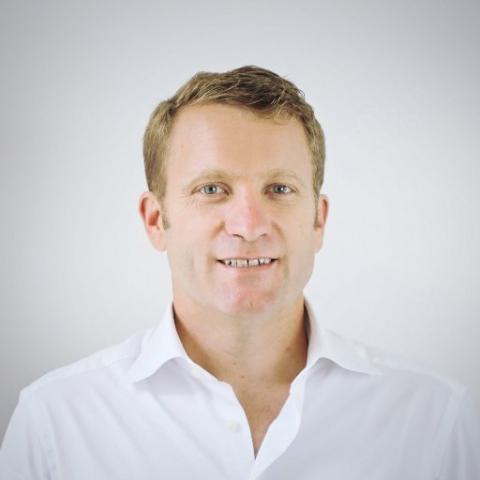 Adam Wenchel '99 wasn't necessarily hardwired for a career in computer science, but formative experiences at the University of Maryland led to some major reprogramming.
Initially an engineering student, he used the then-new Linux operating system to put WAMU's servers online and make the radio station one of the first five in the nation to livestream.
After staying up until 2 a.m. countless nights working on that project, Wenchel decided he was more interested in learning about online computing power. Shortly after, he landed an independent study at the Defense Advanced Research Projects Agency — yes, the creators of the internet — working alongside a former professor.
"My experience at Maryland prepared me well for a career and a life, really expanding my knowledge of entrepreneurship and computer science," Wenchel says. "I'd like to create more of those opportunities or even better ones."
The current chair of the University of Maryland Computer Science Advisory Board, he previously was vice president of AI and data innovations for Capital One. During his tenure, he negotiated a partnership with the university to found the Capital One Incubator.
Since 2017, an innovation lab in the University's Discovery District has allowed students to help develop the latest in data science, technology and automation tools alongside leaders in machine learning and cybersecurity. Wenchel also secured a $3 million endowment from Capital One to attract the best research and educational leaders in machine learning to the university.
"So many of Maryland's collaborations have been with private or governmental partners, and they can't always talk about them," he says. "We have a chance now to connect with a new crop of companies that are innovating. We should be building bridges. It raises the profile of our already hard-working scientists and highlights our entrepreneurial spirit."
Most recently, Wenchel founded Arthur AI, a 10-employee start-up devoted to monitoring the use of artificial intelligence being used to drive decision-making in an increasing number of healthcare, financial and technology capacities. He has also worked in educational technology and was a member of a related White House working group.
Wenchel was raised in a family devoted to computer science and public service. His father, George, was a Naval Academy engineering grad and career officer. He'd met his wife, Rosemary, at the University in the 1960s, when she was the sole female math major.
After sending her two sons off to elementary school, Rosemary decided she was ready to embark on a computer science career. It would take her 18 months of applying to get her foot in the door — as a copy machine operator.
Over the next 30 years, she built an impeccable career in cybersecurity, becoming a member of the Department of Defense Senior Executive Service and Assistant Secretary for Cybersecurity at the Department of Homeland Security.
To honor her memory and ease the journey for others, Wenchel and his family recently founded the Rosemary Wenchel Scholarship in Computer Science. It will support students pursuing a career in cybersecurity and who represent the ideals Rosemary embodied: fostering innovation, breaking barriers and using technology for the greater good.
The Alumni Blog connects you with the latest at UMD. Check out articles on advancing your personal and professional goals, elevating your UMD pride, and celebrating Terp traditions, legacies and accomplishments. For even more content, follow the Alumni Association on Facebook, Instagram and Twitter.