Home
About Us
News & Stories
Aurora Tights, One of the Most Inclusive Hosiery Brands
Aurora Tights, One of the Most Inclusive Hosiery Brands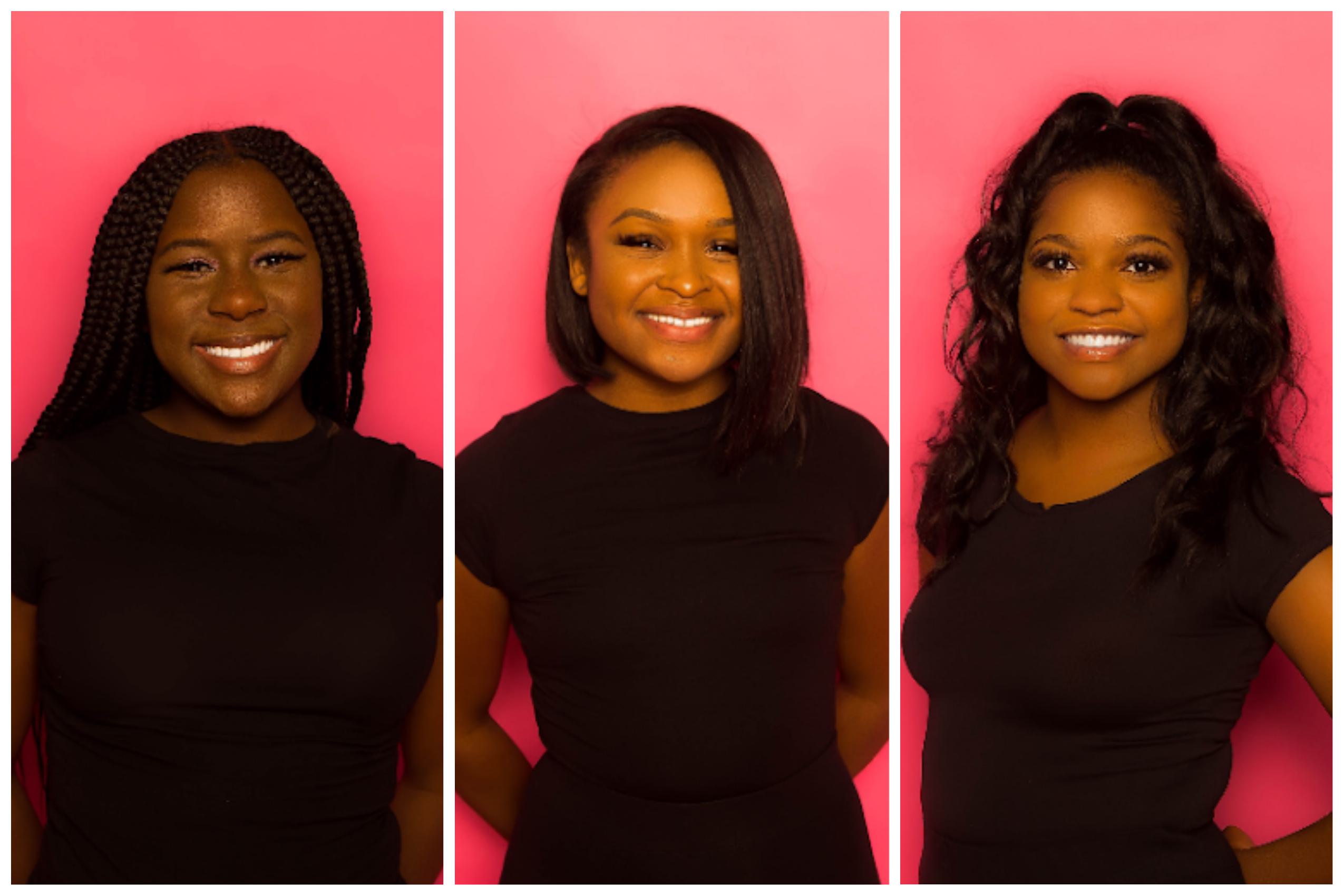 UMD alumnae Sydney Parker '16, Imani Rickerby '17 and Jasmine Snead Ferguson '18, MBA/MPP '21 founded Aurora Tights out of a need to see athletes and performers (i.e. figure skaters, cheerleaders, dancers, etc.) compete in tights that matched their skin tone. Their start-up, Aurora Tights proclaims it's the country's most inclusive athletic hosiery and apparel brand. Aurora Tights is an athletic apparel brand for performers in all shades and sizes.
Jasmine Snead
Jasmine Snead serves as the co-founder and CFO of Aurora Tights. Growing up as a figure skater of color, Snead was disappointed with the lack of options for performance tights in her skin tone and would dye her tights herself. An MBA/MPP graduate from the University of Maryland, College Park, Snead is able to use her business acumen on Aurora Tights directly. She is currently a Senior Design Specialist at Amazon Web Service.

Imani Rickerby

Co-founder and COO of Aurora Tights Imani Rickerby was always an athlete at heart. Rickerby was a competitive synchronized ice skater for over 13 years, with the highlight of her career being a member of Team USA. Rickerby is a University of Michigan Masters of Health Administration graduate and currently is a Senior Associate of Population Health at Oak Street Health.
Sydney Parker
Sydney Parker is a co-founder and CMO of Aurora Tights. Sydney is trained in a range of dance genres including pom, ballet, hip hop, jazz, and kick, with the highlight of her lifetime dance career being a member of a top 20 competitive varsity dance team. As an Advertising Partnerships Manager at Facebook, Sydney is able to use her marketing experience to grow the Aurora Tights business and virtual community.
Was there a faculty or staff member at UMD that had a significant impact on you?
Kecia Hansard had a HUGE impact on all three of our lives. During our time at UMD, Kecia was the Director of Diversity Initiatives out of the Robert H. Smith Business School. Kecia was also our chapter advisor of the Kappa Phi Chapter of Delta Sigma Theta Sorority, Incorporated. She also helped mold us into becoming ambitious and creative members of a chapter whose mission was to give back to the UMD community, especially Black and brown students. Our time with Kecia was just the beginning of our journey to becoming entrepreneurs.

What is your fondest memory of UMD?
Winning the 2019 Pitch Dingman Competition! This was one of the first pitch competitions that we were able to compete in as a founding team. At the time, Aurora Tights had been around for almost a year and winning the pitch competition highlighted how strong our vision was becoming. We were able to articulate why the world needs Aurora Tights and how it would drastically improve the lives of performance athletes around the world. With the funding we received, we were able to order our first order of inventory, packaging, and invest in our marketing strategy.
What is a lesson that you learned while at UMD?
Networking is key! It is important to meet new people and learn from different perspectives.You never know what connections you can stumble upon while networking.
What advice do you have for students?
It is okay to not know what you want to do with your career! Going to college is a time to explore yourself and your interests. Use these four years to figure out what you do like and what you don't like. A plan will fabricate in no time.
What advice do you have for those interested in entrepreneurship?
Go for it! Do not wait for perfection to start your dream of starting your own business. Mistakes are bound to happen, but that should not delay your journey of entrepreneurship. Also, when you are starting a business, this is not only for you. There are other people such as friends, families, and children who are being inspired by your trajectory and performance. So, be proud of who you are and who you represent!
###
Publication of this article does not imply an endorsement by the Alumni Association. The Alumni Blog connects you with the latest at UMD. Check out articles on advancing your personal and professional goals, elevating your UMD pride, and celebrating Terp traditions, legacies and accomplishments. For even more content, follow the Alumni Association on LinkedIn, Facebook, Instagram and Twitter.