Home
About Us
News & Stories
Beyond the Spotlight: Jarrod Lee's Rise to Stardom
Beyond the Spotlight: Jarrod Lee's Rise to Stardom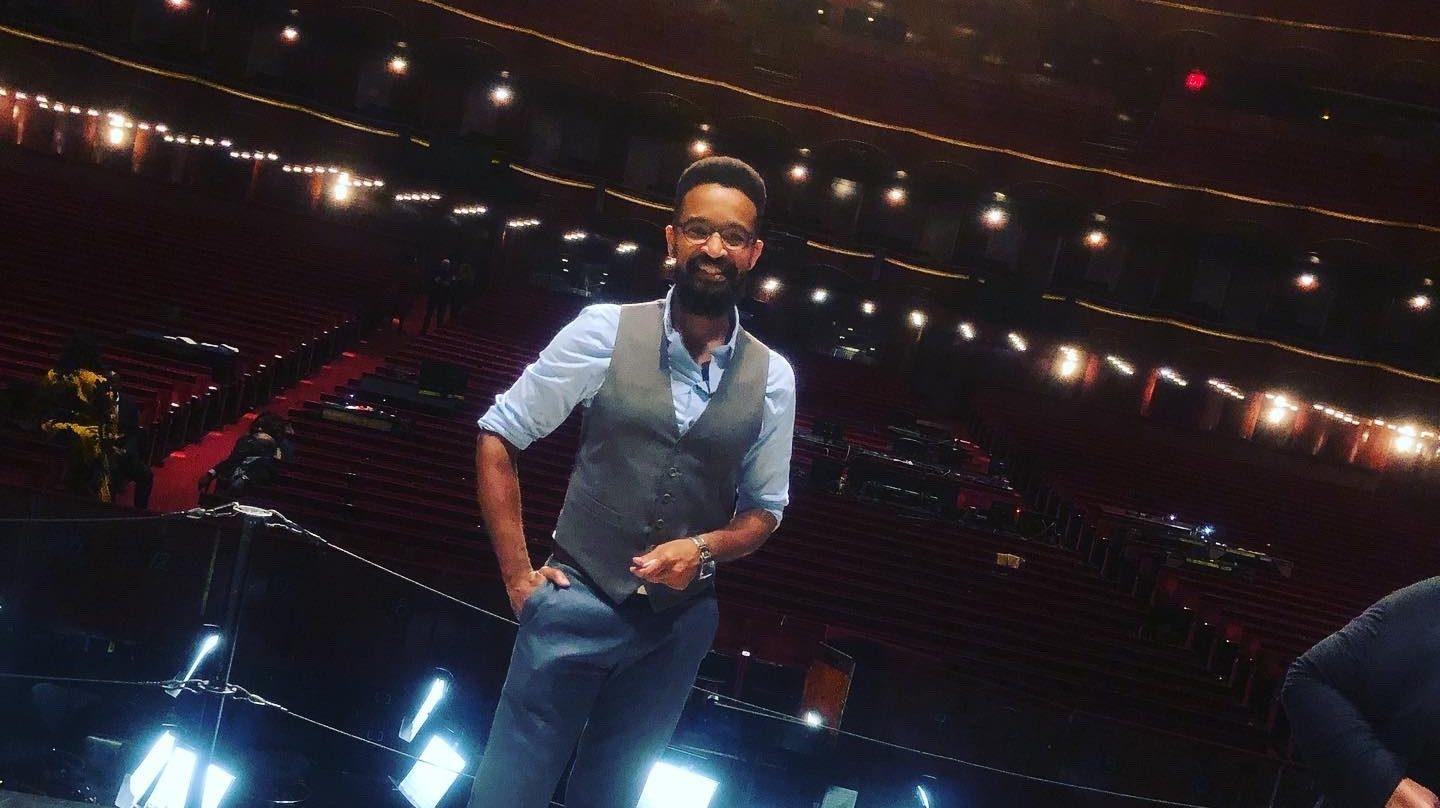 There are few greater thrills than seeing your chamber opera performed at New York's Kennedy Center. Just ask Jarrod Lee '10 M.M., who wrote the libretto – or text – for "Oshun," which is part love story, part adventure tale. It was staged at the famed venue on January 21, 2023.
"The whole process has been surreal," says Lee, whose 20-minute production premiered in conjunction with Washington National Opera's American Opera Initiative, an effort to "stimulate, enrich and ensure" the future of contemporary opera by highlighting emerging composers and librettists. Lee won a performance slot on his third attempt applying to the program. "I was very grateful for the invitation."
A bass baritone singer, Lee has performed in several productions at UMD's Maryland Opera Studio since earning his master's in opera performance. These days he's mostly focused on writing opera scores. As a gay, Black man, he incorporates his own life experiences into his creative work.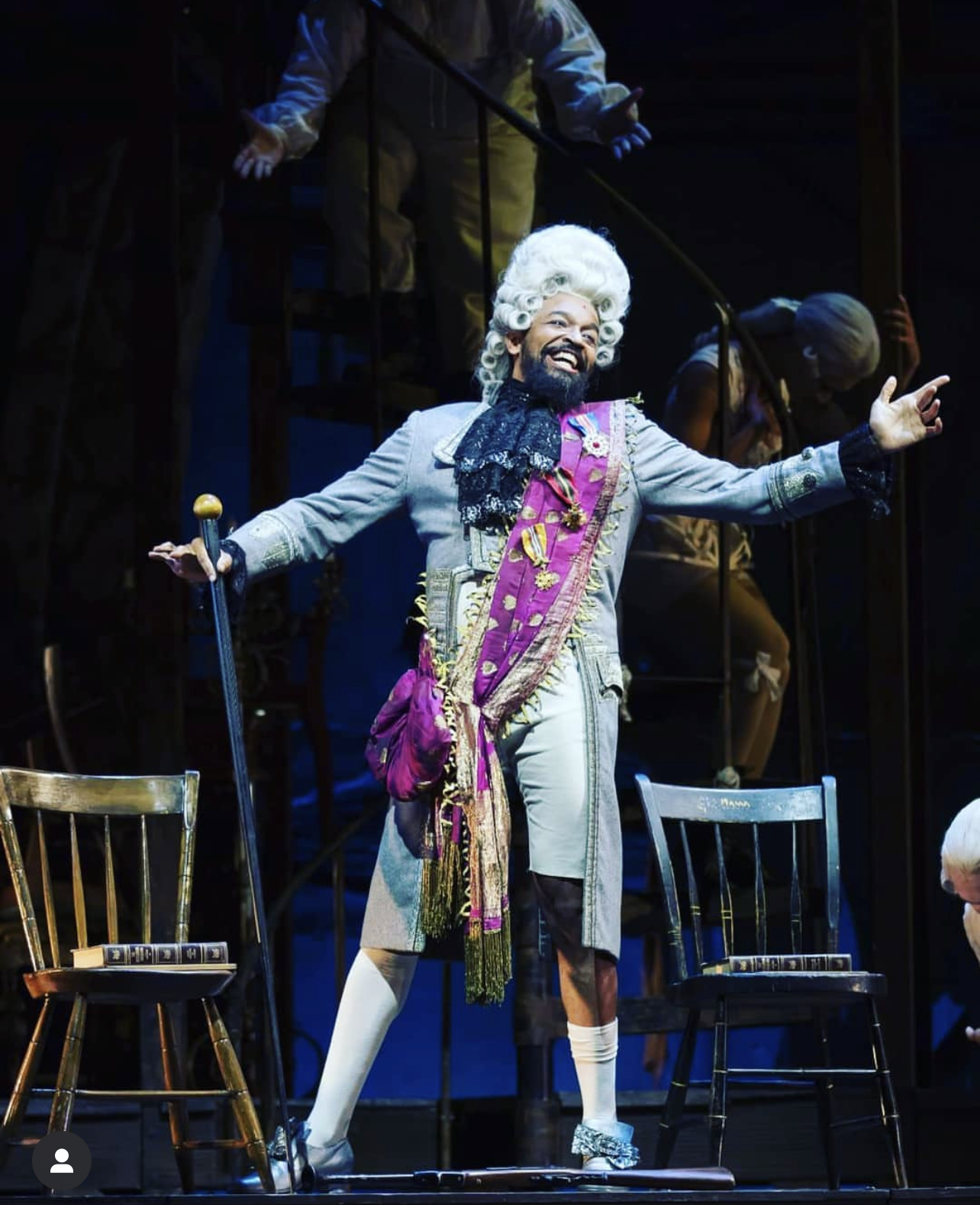 Jarrod Lee has played many characters during his career, even The Baron in Candide (pictured above)
"In 'Oshun,' there is self-affirmation, there is self-realization, and there's an opportunity to shine unapologetically," Lee says. "I'm finding myself to be very excited about the prospects of other writing gigs. We'll see what the future holds."
Art, in particular, has allowed Lee to celebrate his cultural heritage. "I look at it as an opportunity to celebrate the richness, variety and existence of blackness, and everything that entails within storytelling," he says. "I hope that I'm doing my part as a writer to contribute to black composers and librettists in the canon of opera."
Lee, of Baltimore, is a freelancer who has worked on six commissions since leaving UMD. Staying in touch with his alma mater is critical toward helping to develop future opera talent. Lee and fellow music alumni work closely with current students working toward entering the field. "It's how we can share information with students," he says. "We're preparing them and showing then the possibilities. If they want to write, then maybe they can reach out to me to get some thoughts on process and methods outside of opera singing."
There's another nugget of wisdom Lee proffers: "There is no traditional trajectory. There is only your trajectory."
It was as a kid growing up in Alabama that Lee developed a passion for music. His grandmother would sing him to sleep with church songs, and he later joined the church children's choir. After earning his undergraduate degree at Jacksonville State University, Lee enrolled at UMD to further his musical ambitions. After visiting several institutions, he was sold on the UMD for the quality of its performance facilities.
Further, faculty "nurtured my curiosity" for opera. Lee didn't venture into classical music until his junior year in college. To audiences who watch his work, Lee is hopeful it's more than a passive exercise. Art should tap something deeper, he says, especially in a contemporary world riven by identity politics.
"My goal is for the audience to walk away questioning their level of empathy," Lee adds. "Be curious and stay curious. I'm asking them to have the courage to think differently and be informed, to be of service to ourselves and others."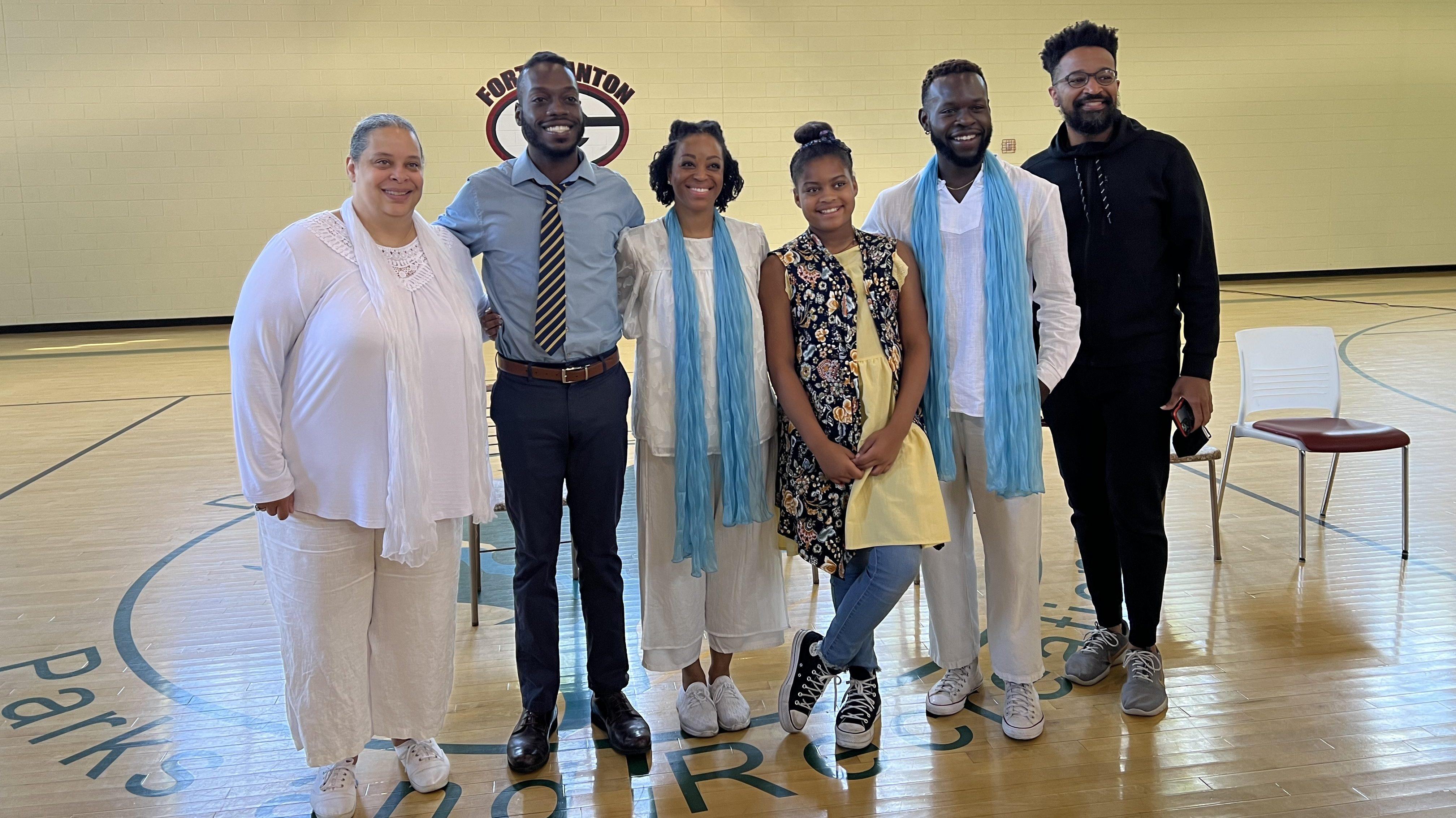 UMD Graduate Jarrod Lee '10 posing with cast members of Spirit Moves.
Jarrod with the cast of 'Spirit Moves' by Timothy Amukele and Jarrod Lee showcased in the 'IN Series'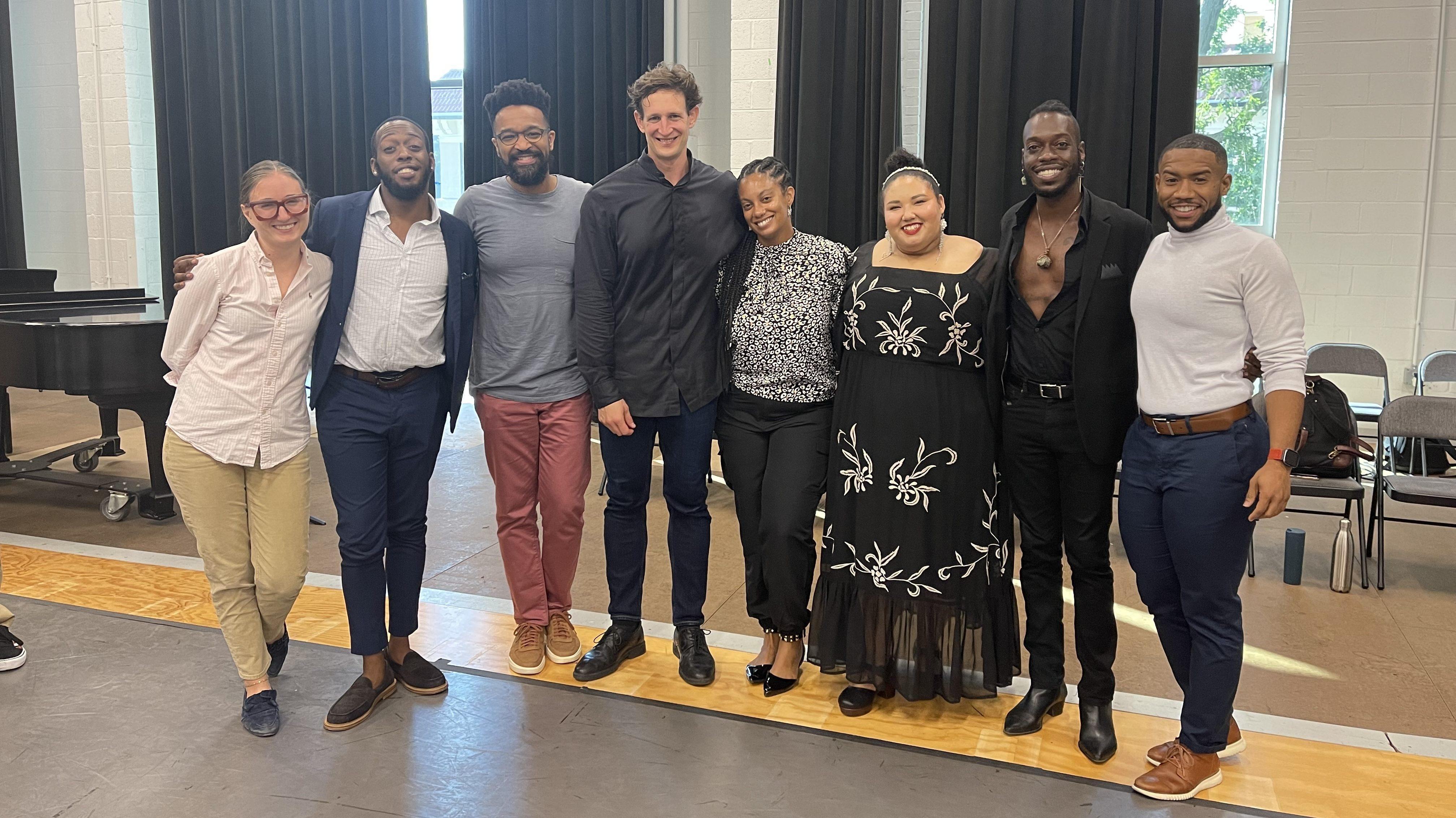 UMD Graduate Jarrod Lee '10 posing with cast members of Oshun.
Lee posing with the cast of 'Oshun' by B.E Boykin and Jarrod Lee with WNO.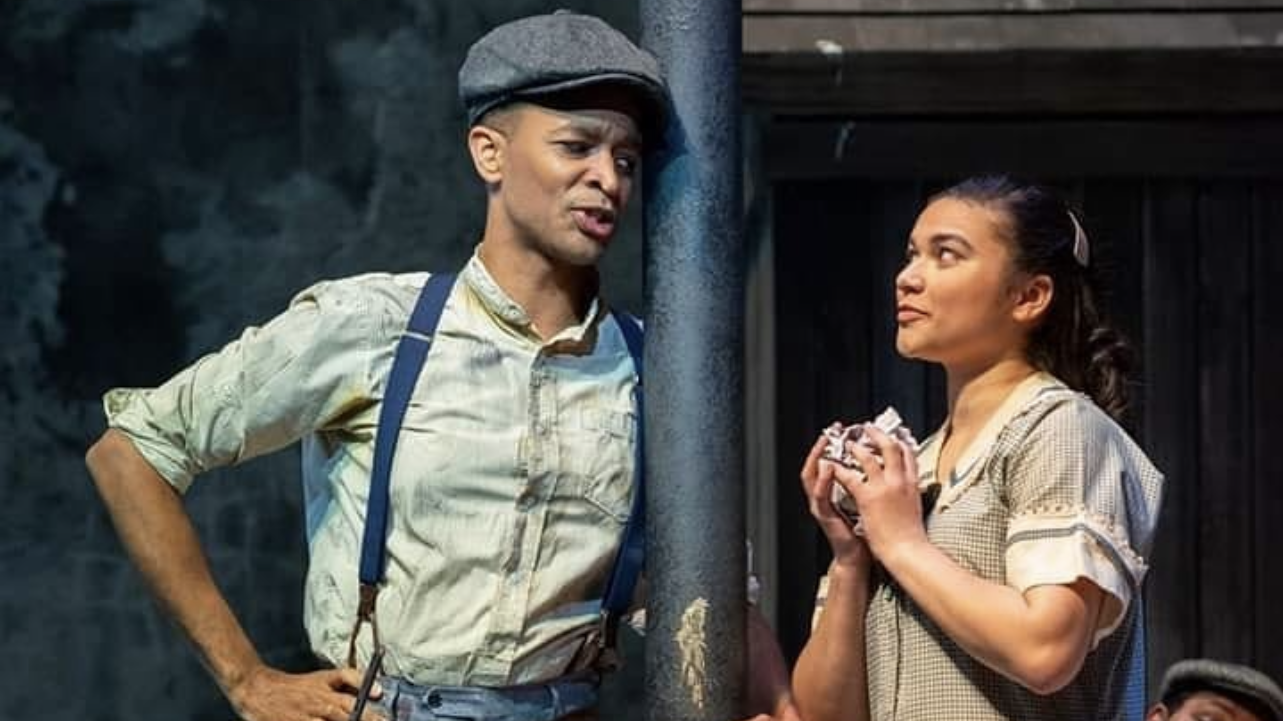 Jarrod performing as Henry Davis in a street scene.
Jarrod Lee's career has seen him play many characters. And the best is yet to come.
###
Publication of this article does not imply an endorsement by the Alumni Association. The Alumni Blog connects you with the latest at UMD. Check out articles on advancing your personal and professional goals, elevating your UMD pride, and celebrating Terp traditions, legacies and accomplishments. For even more content, follow the Alumni Association on Facebook, LinkedIn, Instagram and Twitter.