Home
About Us
News & Stories
Blog Posts from the Class of 2020
Blog Posts from the Class of 2020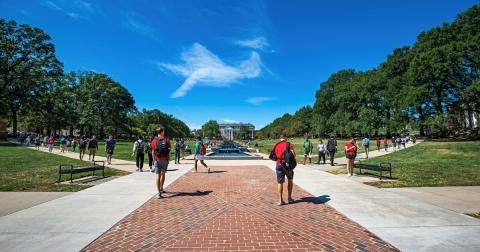 As we wrap up our Class of 2020 series, check out these blog posts featuring fellow alums from your cohort! Read about Terps reminiscing about their undergraduate days to reflecting on life post-grad.
Do you have an exciting story to share about your life post-graduation? We'd love to hear it. Please email alumni@umd.edu and let us know what you have been up to.
###
The Alumni Blog connects you with the latest at UMD. Check out articles on advancing your personal and professional goals, elevating your UMD pride, and celebrating Terp traditions, legacies and accomplishments. For even more content, follow the Alumni Association on Facebook, Instagram, Twitter, LinkedIn and YouTube. Become a UMD Champion to receive monthly shareable pride points, news and more straight to your inbox.