Home
About Us
News & Stories
She's making her mark, and it's by design
She's making her mark, and it's by design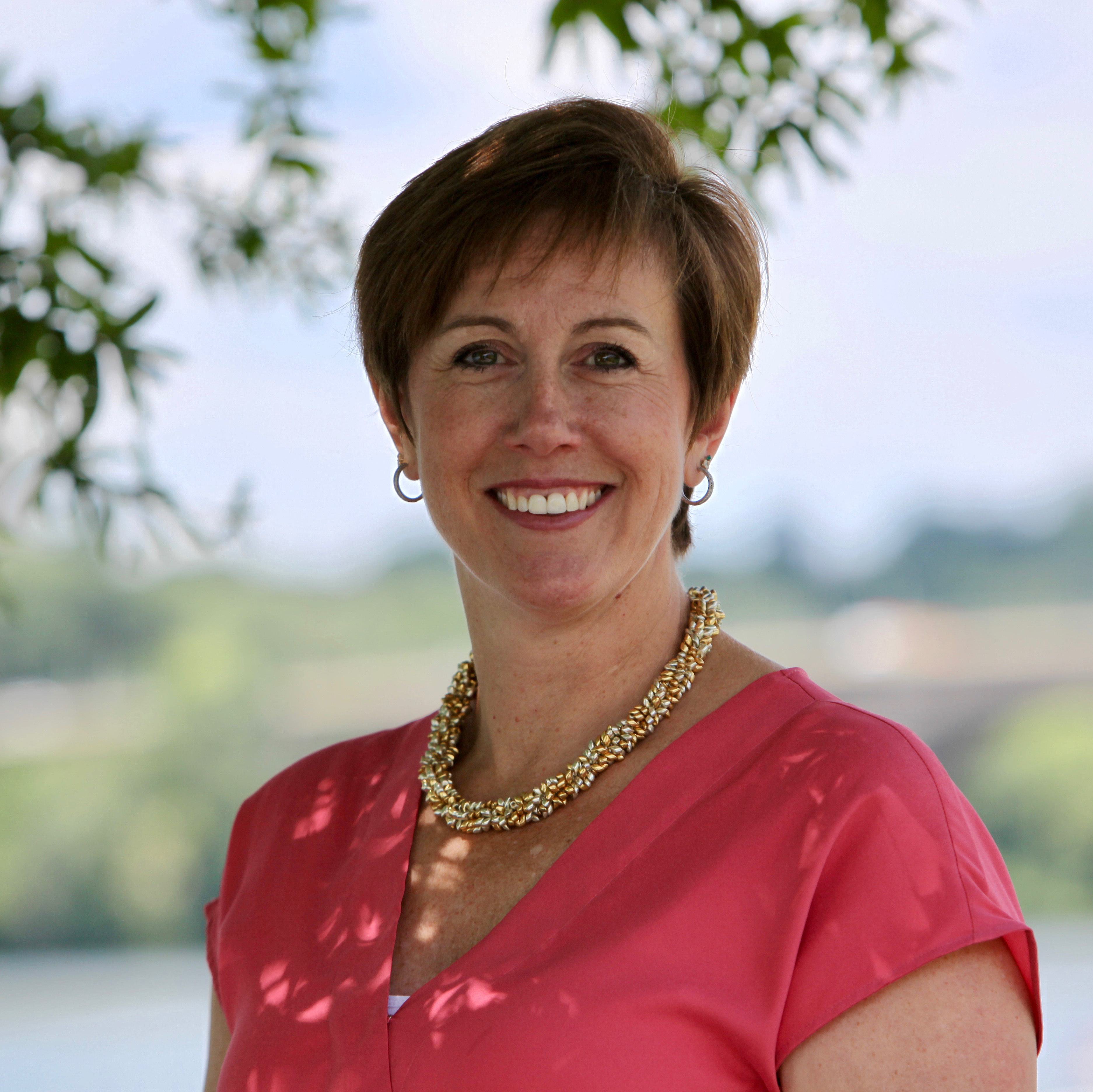 When interior designer Cindy Grossmueller McClure '89 was getting her feet wet, she earned the nickname "big heels." Despite her 5-foot-8 frame, she had a pension for wearing heels on the job site.
"For a while, I did that so I could look my project managers and carpenters in the eye, and hopefully gain their respect, something I felt that I needed to earn in the industry," said Grossmueller McClure.
She launched the award-winning Grossmueller's Design Consultants in 1995. Reflecting on the success she's had in the design industry for nearly 30 years, Grossmueller McClure no longer has that compulsion. "I'm much more comfortable wearing flats if I need to," she said.
Grossmueller McClure was on a pre med track in high school. But visits to a family friend's sample room, complete with multiple types of materials, colors and textures, helped sway her as she imagined what she could design. She took a mechanical drafting class her senior year at Watchung Hills Regional High in Warren, N.J., and was given the opportunity to draw floor plans. She pursued interior design studies at the University of Maryland, one of only a small group of accredited interior design schools on the East Coast at the time.
"I was looking for a school where there would be value behind the degree," said Grossmueller McClure.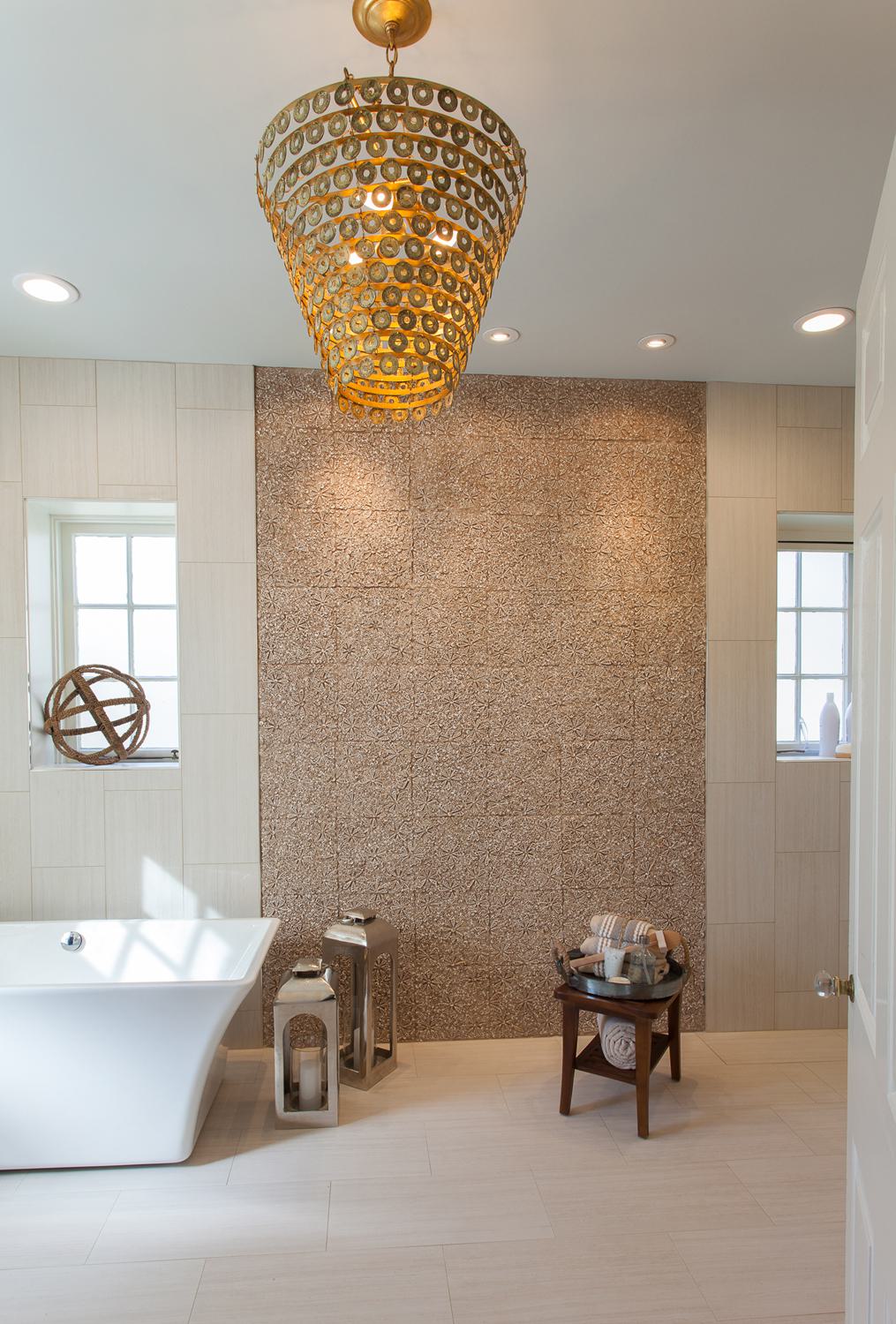 One of many beautiful spaces designed by Grossmueller's Design Consultants.
Her plans to graduate from the University of Maryland almost got derailed, however, after she lost her mom to breast cancer the summer before her sophomore year. Grossmueller McClure contemplated not returning to the College Park campus.
"It was really hard," she said. "I didn't want to come back to school. I wanted to take care of my brother and father, but my father wouldn't allow that to happen. In retrospect, I guess I'm grateful for that because it kept me going."
Grossmueller McClure utilized some of the grief counseling services the university provided. Her younger brother, Craig, also enrolled at Maryland, which helped. Despite losing a parent, Grossmueller McClure navigated her studies and the rest of university life, and managed to graduate on time.
"I'm pretty good at compartmentalizing," she said.
Grossmueller McClure said Maryland gave her the foundation she needed and also enabled her to study abroad her junior year. She studied at Imperial College in London, where she was exposed to interior design's broader perspective.
In addition to studying abroad, Grossmueller McClure was a member of Gamma Phi Beta sorority. She worked at Santa Fe Café (now home to Terrapins Turf) as a hostess before becoming a DJ. There, she met her husband, Tipp McClure. A member of Pi Kappa Alpha fraternity and a longtime DJ at equally popular the Vous (now home to Cornerstone Grill & Loft), McClure is a White House and Capitol Hill-credentialed cameraman. Grossmueller McClure was one the few female DJs who had the opportunity to work the M & 19th Street corridor in D.C., frequently appearing at Rumors, Madhatter and Mr. Days.
Grossmueller McClure's history of breaking barriers transcends herself. She's been instrumental in helping to diversify her industry on both the design and contracting side.
Grossmueller's Design Consultants partnered with the Professional Remodeling Organization (PRO), a trade association that serves the remodeling industry, to create a panel of professionals to introduce potential careers to local high school students. Her firm has also participated with Women in Construction, a mentoring and advocacy group, encouraging women to enter the field. When Grossmueller isn't advocating, she's teaching the next generation as an adjunct interior design professor at Marymount University in Arlington.

###
Publication of this article does not imply an endorsement by the Alumni Association.

###

The Alumni Blog connects you with the latest at UMD. Check out articles on advancing your personal and professional goals, elevating your UMD pride, and celebrating Terp traditions, legacies and accomplishments.
Have an interesting story to tell about yourself or your friends from your days at UMD? Email our team at maycardi@umd.edu for a chance to be featured on the Alumni Association blog and receive EXCLUSIVE PRIZES!
For even more content, follow the Alumni Association on Facebook, LinkedIn, Instagram and Twitter.