Home
About Us
News & Stories
Celebrating Latinx Terps: Jose Granados '15
Celebrating Latinx Terps: Jose Granados '15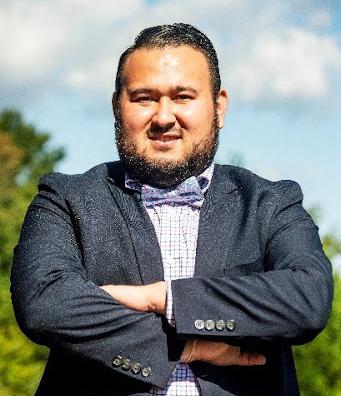 Join the UMD Alumni Association in celebrating Hispanic Heritage Month (September 15-October 15). Hear from fellow Terp leaders who share about their culture, experiences and connection to UMD.
This week we are pleased to introduce you to Jose Granados '15, a program manager at Next Generation Scholars. 
What is your family's heritage/background?
My family is from El Salvador.

What does Hispanic Heritage Month mean to you?
Hispanic Heritage means to me a myriad of opportunities to expose other cultures to the Hispanic culture. We do so through our music, our food, language and colorful traditions.
What is your favorite tradition that honors your family's heritage?
Every time my grandparents visit El Salvador during the month of July and August, they always bring back sweets we call conservas. Mainly made of fruits such as candied coconuts, candied yams and candied tamarind. Additionally, they bring artisanal cheese from our city, which is a taste of nostalgia.
How did you stay connected to your roots while attending UMD?
For me, as a Spanish Language Major, I took classes with a Salvadoran professor. Dra. Ana Patricia Rodriguez immerses you in community service projects and exposes you to a myriad of literary texts with her classes. I remember I took three classes with her. I learned so much about my home country El Salvador but also other neighboring Central American countries.
How did your experience at Maryland shape who you are today?
While attending UMD, I grew as a leader and it propelled me to be an advocate in my community. I served on multiple executive boards. I am currently ending my term as vice president of the Latinx Alumni Network. It is my goal to empower minority youth to pursue their goals in higher education.
What advice do you have for a current student who identifies as Hispanic or Latinx?
Ensure you take a Spanish class, a Portuguese class, Latino American and Caribbean Studies class and US-Latina/o Studies class.
What is your favorite alumni event or experience?
During the pandemic we hosted a myriad of events. But my Favorite was the Bilingual Community COVID-19 Vaccine Q&A. We engaged UMD alumni, high school students and public servants.
Visit the Latinx Alumni Network site and follow us on Facebook to learn more about events, programs and spotlights of Latinx Terps.
###
Publication of this article does not imply an endorsement of any interview subject's views by the Alumni Association. The Alumni Blog connects you with the latest at UMD. Check out articles on advancing your personal and professional goals, elevating your UMD pride, and celebrating Terp traditions, legacies and accomplishments. For even more content, follow the Alumni Association on Facebook, Instagram, Twitter, LinkedIn and YouTube.