Home
About Us
News & Stories
EnTERPrenuer Award: Steve Touw '99
EnTERPrenuer Award: Steve Touw '99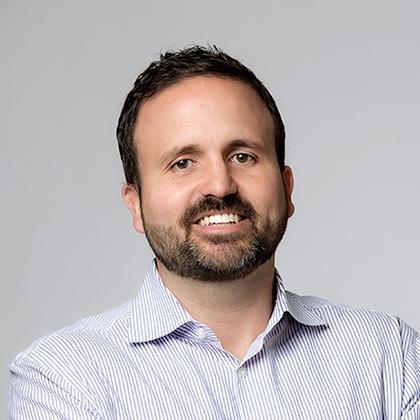 By Allison Eatough '97

In today's ever-changing technological world, Steve Touw is there to make sure businesses can legally collect the data they need — and nothing else.

Touw, a recipient of this year's EnTERPrenuer Award, is co-founder and chief technology officer of Immuta, an automated data governance company in UMD's Discovery District. Founded in 2015, Immuta enables "legal and ethical data operations," Touw said.

"A good way to think about this is if you're at a company and only some people can see the human resources data," he said. "How do you share data within a company or even outside a company in a way where you're not breaking the rules but still getting some value out of the data?" Touw's interest in data collection and privacy started while he was a contractor for the U.S. Special Operations Command, which oversees the special operations components of the nation's armed forces. He worked directly with troops during the war in Afghanistan.

"We actually formed their initial analysis cell," he said. "They had the analysts that would read all the reports and aggregate information for the people in the field to help them find bad guys... Then my job was contributing to software to help them do their jobs better, faster and more effectively."

Touw went on to work as a chief technology officer for 42six Solutions, where he focused on building code to protect data while also allowing analysis for the intelligence community. But after years of building the same code, he and two colleagues channeled their inner entrepreneurs to start Immuta.

Immuta's customers include financial, health care, government and manufacturing organizations. Touw is especially excited about the company's work with the COVID Alliance, a nonprofit coalition made up of doctors, policy experts, data scientists and software engineers who are collecting and analyzing data related to COVID-19.

While Immuta also has locations in Massachusetts and Ohio, Touw said he's happy the company originated in College Park.

"We're highly competitive for the best and brightest software engineers at College Park, and we've hired a bunch of great people that way…. They could get jobs at Facebook or Google if they wanted to, but we get to keep UMD grads here in Maryland."

"As the manager of the Discovery District, it is fantastic to see someone as passionate about UMD as Steve being recognized for his excellence as an EnTERPreneur," said Sammy Popat '02, MS '15, Campus Connector and Discovery District manager. "Immuta is an incredible community partner in the research park. Steve has not only helped to build a great company, but he made sure that his company has a physical presence and ongoing engagement with his alma mater."
---
University of Maryland graduates are among the best and brightest in their fields. From scholars and innovators to entrepreneurs, teachers and researchers, our alumni are leaving their mark in our state, nation and the world. The Alumni Excellence Awards provide an opportunity to recognize the accomplishments of select Terps, and honor these recipients with distinction. Careful consideration was made in selecting our 2021 recipients across four categories: Rising Terp Award, Research Award, EnTERPrenuer Award and Legacy Award.

The EnTERPrenuer Award honors an entrepreneurial alumnus/a whose company has made a significant impact on the university, the state and/or the nation. Up to three EnTERPreneur Awards are granted annually, celebrating a Terp/s who has started a business that is fearlessly disrupting its industry.