Home
About Us
News & Stories
Friday Five: Inauguration of Darryll J. Pines
Friday Five: Inauguration of Darryll J. Pines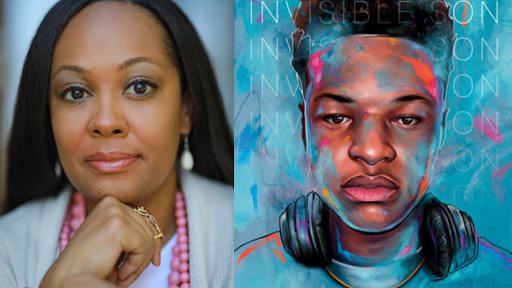 Welcome to the Friday Five, a roundup of the best your Alumni Association and other UMD communities have to offer. From the latest events to fun facts, here's essentials in five categories for you to check out this weekend.
The results are in: How many Terps have studied by the Omicron Delta Kappa Fountain?
1. What's Happening
- POWER TERPS: FROM COLLEGE PARK TO CAREERS IN TECH - February 24 | 7 p.m. EST
Interested in how an English degree might translate to a research role with Google? Curious to learn how to balance a successful professional life with thriving personal relationships? Join us to hear the stories of three Power Terps who have landed careers with some of the biggest names in tech. REGISTER
- WOMEN'S HISTORY MONTH - March
A nationally recognized celebration throughout March, Women's History Month originated in 1981 when Congress authorized and requested President Ronald Reagan to proclaim a Women's History Week. The week selected in March coincided with the anniversary of an 1857 strike for better pay and working conditions held by women working in a garment factory in New York City. This year's celebration of Women's History Month with the University of Maryland Alumni Association will include several events brought to you by academic, regional and affinity alumni networks. REGISTER
- INAUGURATION OF DARRYLL J. PINES - April 19-24
Join us in celebrating President Pines' Inauguration Week April 19-24! Campus-wide festivities will explore Dr. Pines' vision for the future of Maryland and celebrate our fearless community. LEARN MORE
OTHER EVENTS:
- Terp Young Scholars - July 11-30, 2021
- Staying Civically Engaged While Socially Distant (Sound On Series) - March 11 | 7 p.m. EST
- MAPIT Alliance: Evaluating Foreign Business Partners - February 25 | 12 p.m. EST
2. Quotables

- An English Major Goes High-Tech
"As a University Park elementary school student taking part in a research team in UMD's Human-Computer Interaction Lab (HCIL), Emily Rhodes Fritz '13 didn't know she was building the foundation for a future career merging technology and design." Sala Levin '10, Alumni Blog; Read More
- Drums, Oral Histories Combine to Tell a Local Black Community's Story
"The neighborhood of Lakeland was intended as a resort-style enclave for white homeowners in the 1890s, but instead became a flourishing Black community, home to the area's only high school for African Americans. That is, until much of the College Park community was dismantled decades ago under the banner of urban renewal." Jessica Weiss '05, Maryland Today; Read More
- Passing the Torch
"To boost her job search, Anthony attended a UMD career fair and joined Terrapins Connect, the University of Maryland Alumni Association's networking and mentorship platform." Allison Eatough '97, Alumni Blog; Read More
- Black Womanhood In Focus
"A video still of a young Black woman, eyes sparkling with gold embellishment. A pair of hands. A wild mane of textiles. Each of these signifies different elements of Black femininity in a new exhibit opening today in the University of Maryland's Stamp Gallery." Check out the Maryland Today article by Sala Levin '10 to learn more about "In Focus: Representations of Black Womanhood."
-
Testudo Trivia - How Much Do You Know?
The Maryland M has a long history. What places on campus hold the oldest renditions of the "M" - Take a guess, and then see the answer at the bottom of this blog post.
A. Ritchie Coliseum and Turner Hall
B. Preinkert and Tawes
C. Stamp and Riggs
D. Atlantic Building and Eppley Recreation Center
- It's Friday - Serious Fountain Props
77% of Terps said they've hung out at the Delta Omicron Kappa Fountain (we mean, it's not really a surprise...).
H
ead on over to
our
Instagram Stories
for our new Friday question.
4. Let's Get Social
5. Friendly Reminders
- We Want Your Best Maryland Photos
Got photos? We're looking for your best shots of campus, you decked out in your school pride, photos from alumni events, and more to feature weekly on our Instagram. Use the hashtag #UMAAxMe. Check out this post for full details on how to participate.
That's it for this week, Terps. Make sure to check back with us every Friday. Have a lovely weekend!
Trivia Answer: A. Ritchie Coliseum and Turner Hall
###
The Alumni Blog connects you with the latest at UMD. Check out articles on advancing your personal and professional goals, elevating your UMD pride, and celebrating Terp traditions, legacies and accomplishments. For even more content, follow the Alumni Association on Facebook,

Instagram

and Twitter.