Home
About Us
News & Stories
Humanizing the Hustle
Humanizing the Hustle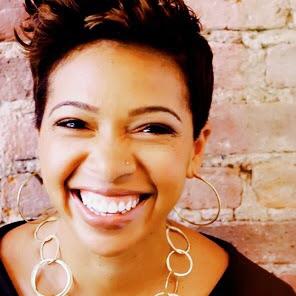 By Kimberly Marselas '00
Pi-Isis S. Ankhra '97 has scaled many walls as a one-time national campaign operative, a public school educator and artist and consultant for multiple non-profit organizations and charitable endowments.
She was at the top of her game heading into 2020, with P.S. 314, her eponymous consulting agency, expanding and poised to celebrate its fifth anniversary. When COVID-19 hit, followed by our nation's ongoing racial reckoning, Ankhra found herself taking in the moment from a new perspective.
Not only did she need to support a team of 65 consultants and clients as they lived through these dual crises, but she also needed to help craft meaningful messaging for a diverse client base committed to social change — and develop the right stance for the brand she'd developed to marry philanthropy, social causes and storytelling.
Experiencing the emotions and the reality of this watershed moment were as important to Ankhra, company founder and president, as they were to a younger Ankhra, whose appreciation of cultural expectations was solidified during a study abroad trip to Nice, France, during her sophomore year at Maryland. That semester, she knocked on the doors of over 20 restaurants hoping to apprentice with a chef and learn the secrets of French cuisine.
"I was early on building that muscle of doing things in the face of fear," says Ankhra, who leads P.S. 314 from her home office in Brooklyn. "At each moment, you're climbing different peaks and mountains and learning as you go."
Though she learned French cooking, Ankhra eventually turned away from her dream of being a chef to try on different artistic roles. She considers herself a visual artist first, one with a habit of "always starting something new."
Her career has taken her from Al Gore's presidential campaign to the classroom in Washington, D.C., to the head of major capital and endowment campaigns. In the 2010s, she consulted or produced several documentary films alongside Emmy Award- and Oscar-winning film executives.
Ankhra is a faculty member at New School University and a mentor-in-residence for the New Museums's incubator, which supports innovation and entrepreneurship across art, design and technology.
Working with clients like the Dance Theatre of Harlem, Digital Public Libraries of America, the Ms. Foundation for Women and Black Public Media, Ankhra integrates storytelling with her company's social change work to create connections among communities that often don't interact.
"There are all these unknowns that happen in the process," Ankhra says. "You really have to have trust in your partner."
The past few months have been heavy politically, she says, noting that many of her clients work on the frontlines of a changing world.
"As a black woman founder, I am also living the experience as well as working with and on behalf of humanity. So perspective is important. I find it important to take it day by day, remain connected and committed to our mission while also finding joy," she says. "We humanize the hustle."
By trying new things like tennis and turning to her art, including a photography series incorporating mixed media, Ankhra is able to stay passionate about her career, the causes she champions and those doing the work alongside her.
The Alumni Blog connects you with the latest at UMD. Check out articles on advancing your personal and professional goals, elevating your UMD pride, and celebrating Terp traditions, legacies and accomplishments. For even more content, follow the Alumni Association on Facebook, Instagram and Twitter.