Home
About Us
News & Stories
Legacy Award: Rita B. Leahy Ph.D. '89
Legacy Award: Rita B. Leahy Ph.D. '89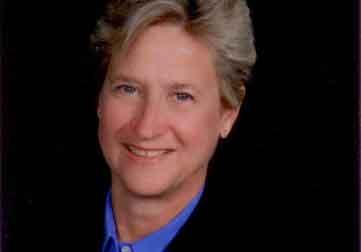 By Allison Eatough '97
Rita B. Leahy Ph.D. '89, has a message for doctoral students: There are careers beyond academia.
After earning her Ph.D. in civil engineering at UMD, Leahy became a leading voice in the world of asphalt technology. She's authored more than 50 publications in her field and worked on multimillion-dollar projects across the country, often leading teams of engineers, geologists and technicians that supported government and private sector clients.
She also served as the first female president of the Association of Asphalt Paving Technologists in its 80-year history.
"I think a lot of people who start Ph.D.s think they're doing it because they want to get into academia," Leahy said. "But I think it's really important for people pursuing Ph.D.s to recognize that there are many, many opportunities beyond academia."
In recent years, the number of tenure track positions has decreased, she said, adding lack of public funding also makes it difficult to accommodate new Ph.Ds.
To help expose UMD students and alumni to more post-Ph.D. opportunities, Leahy and the Graduate School created the annual Rita B. Leahy Doctoral Career Series in 2017.
Each session of the series focuses on one broad career area and features alums from different disciplines doing meaningful work related to that area. The 2021-22 series features six sessions focused on careers in research, data science, biotechnology, federal agencies, policy and advocacy, entrepreneurial ventures, communications and public health.
Leahy also supports doctoral students as a member of the Graduate School's Doctoral Careers Advisory Board and through the Rita B. Leahy Ph.D. '89 Professional Development Endowment for Doctoral Students.
In honor of Leahy's efforts, the UMD Alumni Association recently awarded her with the Alumni Excellence Legacy Award.
Leahy and her support will have an everlasting impact on the university's doctoral students and their careers, said Anna De Cheke Qualls, former director of external and alumni relations for the Graduate School.
"In our conversations over the years, she has emphasized that her diverse career—academe, industry and consulting—married her intellectual prowess with her core values," De Cheke Qualls said. "It so happened that her flexibility, openness, compassion and the need to understand others were as important in navigating a career as in life… Through her lived experience and generosity, she continues to champion the exploration of diverse doctoral careers and the cultivation of social and emotional skills that are elemental to a rewarding career."
###
The Alumni Blog connects you with the latest at UMD. Check out articles on advancing your personal and professional goals, elevating your UMD pride, and celebrating Terp traditions, legacies and accomplishments. For even more content, follow the Alumni Association on
Facebook
,
Instagram
,
Twitter
,
LinkedIn
and
YouTube
. Become a
UMD Champion
to receive monthly shareable pride points, news and more straight to your inbox.