Home
About Us
News & Stories
Meet the Board of Governors: Dr. Jason M. Feinstein '91
Meet the Board of Governors: Dr. Jason M. Feinstein '91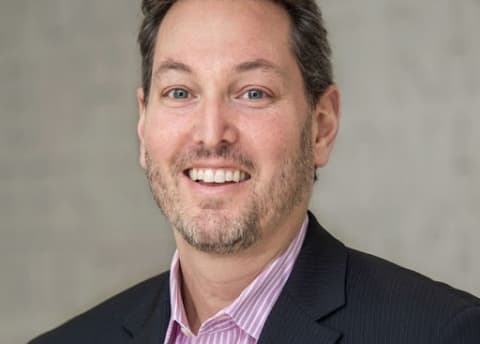 By Allison Eatough '97
Dr. Jason Feinstein's love for the University of Maryland began in an unlikely place: his hometown of Bellmore, New York.
As a child, Feinstein '91 spent hours playing outside in his neighborhood with kids of all ages.
"A ton of the older kids I knew went to Maryland, so I started to have an affinity for the school and the Terp mascot," he said. "Then after going on a few social visits to hang out with kids who were already there, it sealed the deal for me."
Feinstein enrolled at Maryland in 1988. He made the most of his time at the university, playing intramural basketball, attending football and basketball games and spending endless nights at "The Vous" while earning a bachelor's degree in criminal justice. After graduation, he earned his doctor of chiropractic degree. He then launched New York-based Axon Health Associates in 1998 with fellow Terp Scott Mark '91.
While he spent the next decade building and expanding his practice, his fondness for Maryland remained. So in 2015, when a university development officer inquired about a donation, Feinstein saw an opportunity to expand his role as an alum.
"I was jealous of how strong the alumni were at other [Big Ten] universities," he said. "When you look at the number of Terps in the tri-state area, we outnumber alums from all those other schools. Rather than just giving to the university, I wanted to be involved and meet the people promoting the alumni message."
Feinstein joined the executive board of the New York Terps Alumni Network, where he connected with fellow Terps and helped coordinate events like game-watching nights at a local pub. He also became an active member of The ANC (Another National Championship), which he called "an outstanding group of Maryland alums with a specific love and passion for Maryland basketball that was spearheaded by Harvey Sanders '72 and Billy Greenblatt '79."
Within a few years, Feinstein noticed a dramatic increase in the number of alums participating in the groups and events.
He credits Amy Eichhorst, associate vice president of alumni and donor relations, and her team for the association's gains.
"Where we are now is unbelievable," he said. "They're reaching more people every day, and I'm seeing a definite difference in the tri-state area."
Feinstein took his Terp pride to an even higher level in 2019 when he joined the University of Maryland Alumni Association Board of Governors.
As a board member, he said he'd like to help the association continue its outreach and build an even stronger presence in New York, New Jersey and Connecticut. He also enjoys visiting the campus any chance he gets, especially since his sons, Zach '22 and Brett '23, are now students and his daughter, Sami, starts in the fall.
"I have a ritual every time I go," he said. "I walk the campus by myself and go to areas I remember. I'll walk by places like Len Bias' dorm (Washington Hall), McKeldin Mall, Cole Field House [Jones-Hill House], which is now an unbelievable state-of-the-art facility. And I never miss rubbing Testudo's nose. I love it."
###
The Alumni Blog connects you with the latest at UMD. Check out articles on advancing your personal and professional goals, elevating your UMD pride, and celebrating Terp traditions, legacies and accomplishments. For even more content, follow the Alumni Association on Facebook, Instagram, Twitter, LinkedIn and YouTube. Become a UMD Champion to receive monthly shareable pride points, news and more straight to your inbox.