Home
About Us
News & Stories
Mentorship Monday with Jessi Collins '10
Mentorship Monday with Jessi Collins '10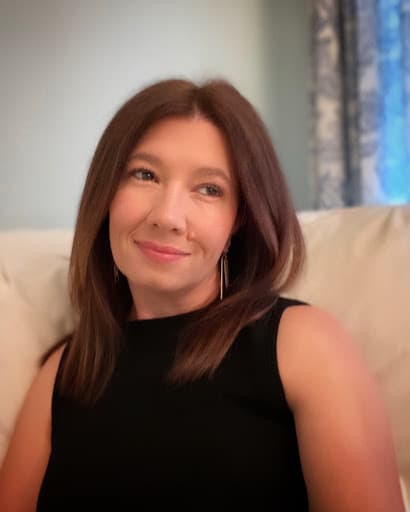 Welcome to Mentor Monday, where we highlight impressive alumni who have been recognized as standout mentors to fellow Terps on UMD's mentorship and networking platform, Terrapins Connect.
This Monday, we are introducing Jessi Collins '10. Collins earned her Bachelor's degree in Psychology, and then later went on to earn her Master's in Clinical Social Work from the University of Maryland- Baltimore. Currently, she is a Psychotherapist and Clinical Supervisor at her own practice: Jessi Collins Therapy, LLC. She encourages her mentees to set healthy professional boundaries and gives advice on how to avoid professional burnout.

How many times have you mentored?
Countless times! Upwards of 50+ most likely.
What do you think is the most impactful part of mentorship?
Debunking myths and dispelling fears students have about entering into the helping career field. Providing clarity about post-undergrad choices, grad school options, and easing their minds about how overwhelming it can feel.
What's the best piece of career advice you've ever received?
Setting and maintaining professional boundaries are important and necessary for a fulfilling career and to prevent early burnout.
What is something important that you have learned in your career that you wish to bestow on other Terps?
Professional boundaries are key. If you do not want to burn out, learn to say no professionally and know your own limits. Trust yourself!
What would you say to a student or young alum that is nervous to reach out on Terrapins Connect to a mentor?
We've ALL been in this spot before! It's okay. A good mentor will remember their own "newness" and respond to you in kind. Just send the message!
Is there anything in particular that you like to mentor people on?
Grad school options, what to do with life in general after undergrad if they plan to take a break before grad school, dispelling myths about & educating on what it's really like to be a therapist and in private practice.
Fun fact time! What is your favorite memory on campus?
I worked at the Hoff Movie Theatre for about two years, met some of my best college friends there, and had the time of my life. I still always say that it was my most favorite job to date.

###
Ready to find a mentor like Michaela? Or ready to become a mentor yourself? Head to Terrapins Connect today to get started!
This feature is brought to you in part of our When Terrapins Connect series, which highlights stories of alumni who are connecting on our exclusive mentorship and networking platform, Terrapins Connect. Terrapins Connect is the Alumni Association's go-to platform for mentorship, networking, and career advancement and houses over 16,000 Terps. Want to get involved or be featured? Reach out to alumni@umd.edu
###
Publication of this article does not imply an endorsement by the Alumni Association. The Alumni Blog connects you with the latest at UMD. Check out articles on advancing your personal and professional goals, elevating your UMD pride, and celebrating Terp traditions, legacies and accomplishments. For even more content, follow the Alumni Association on LinkedIn, Facebook, Instagram and Twitter.