Home
About Us
News & Stories
Terp Tip Tuesday: Wellness in the Workplace with Dr. April Martin '03
Terp Tip Tuesday: Wellness in the Workplace with Dr. April Martin '03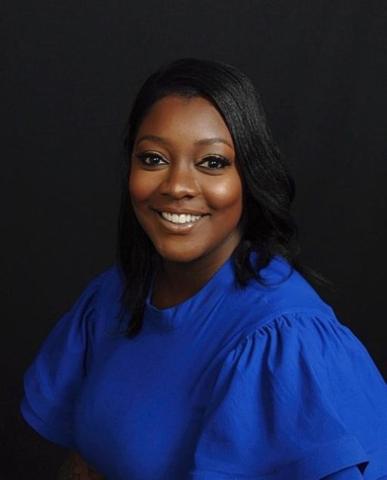 In today's office climate, feeling overwhelmed is standard. It's easy to write off articles and seminars regarding wellness when you feel like you don't even have the time to consider it. Your Alumni Association caught up with Dr. April Martin '03, founder of Achieving Mental Victory, LLC, to learn strategies for incorporating wellness into a busy schedule. Some of these tips may be easy to incorporate in your daily work life, while others require more of a lifestyle change. Dr. Martin ensures that it's worth it. "When you build that positive energy, it exudes to other people," she says.

Self-care is about taking care of ourselves as well as our relationships. "Ensuring that you are physically and mentally healthy allows you to create fruitful relationships with your coworkers," Martin says. "That positive energy leads to internal happiness."

Get in your cardio.

If you have a gym at your workplace, make use of it. "If you have an hour for lunch, take 30 minutes to work out, 15 minutes to shower and clean up and 15 minutes to eat a sandwich and a banana." It's easier to work out during the day, Martin says, than trying to work out after you get home and deal with dinner, children or a significant other. Even if you don't have a gym on-site, there are creative ways to add some extra cardio into your day. "Park away from the office so you're forced to walk farther at the beginning and end of your work day." Other options include taking half an hour to walk around the building or climb the steps.

Leave work at work.

It's easy to get into the habit of bringing work home, but Dr. Martin warns against it. A bad day, a negative coworker or a stressful project can affect your home life when you don't make a concerted effort to leave them in the workplace—both physically and mentally. "Sometimes it's hard to do, especially when it's something that's heartfelt or you're dealing with a loss," she says. "Do your best to try to keep the two separate."

Eat nutritious meals.

We hear this one often, but it's easy to forget how connected our eating habits are to our work day. Rushing through meals leads to poor food choices, which may have an adverse effect on your productivity. Instead, choose meals carefully to fuel your work day. "It gives us energy that allows us to be productive throughout our day," Dr. Martin says.



Leave work when you're supposed to leave.

While "just 15 more minutes" or "until I finish this project" may be staples of your work day, Dr. Martin recommends changing that mindset. "It leads to stress," she says. "Do the best you can do and when the work day is over, just leave." As obvious as it seems, it's important to remember the work will be there tomorrow.

Achieving Mental Victory, LLC is a comprehensive mental health practice that creates a family-feel environment, offering virtual counseling to anyone in the state of Maryland. The practice consists of a team of therapists with specializations in sand therapy, play therapy and pastoral counseling, along with the support of an administrative staff. Achieving Mental Victory provides a variety of counseling for adults, children, couples and families that are in need of mental rejuvenation and restoration.
###
The Alumni Blog connects you with the latest at UMD. Check out articles on advancing your personal and professional goals, elevating your UMD pride, and celebrating Terp traditions, legacies and accomplishments. For even more content, follow the Alumni Association on Facebook, Instagram and Twitter.