Home
About Us
News & Stories
Terp Writer's Corner: Chayla Jackson '10
Terp Writer's Corner: Chayla Jackson '10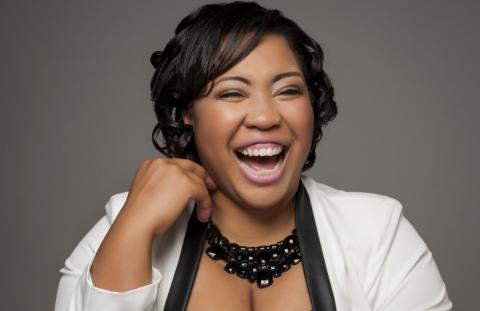 By Ellie Geraghty
Chayla Jackson '10 pulls from her experience as a lawyer, entrepreneur and overall fierce woman as she wrote her book, "Build a Legit Business." If you're a current or future entrepreneur - be sure to add this one to your reading list! Jackson helps CEO's save time by laying out all of the legal foundation you need to know as a business owner. Read on to learn more about Jackson's book, her inspiration and what's currently on her nightstand.
Describe your book.
"Build a Legit Business" is an e-book legal guide that covers the laws of doing business from A to Z on how to structure your business, hire employees or independent contractors, managing email and website legalities, taxes, contracts, policies, estate planning considerations, how to transfer your business and legacy, and more. Rather than waste countless hours trying to learn the law yourself, you can grab this legal guide and get back to being the CEO of your business.
What, or who was your inspiration?
COVID-19 shifted our economy and thousands who were laid off are looking to entrepreneurship as a way to close their income gap. I also had previous clients starting businesses. Repeatedly, I noticed entrepreneurs were making serious legal mistakes and either they did not have access to legal counsel, or opted not to seek counsel. The book was an avenue to provide entrepreneurs with legal knowledge at an affordable price point, serve more people and allow me the freedom to continue to grow and scale my business.
What is the #1 item you want people to take away from your story?
Be a solution to a problem and add value for as many people as possible.
What advice would you give to a new writer?
Start with purpose in mind. Ask yourself: after reading my book, my intended reader will be able to do what? Then write with that goal in mind. Also, do not think about the entire book when writing. Focus on one chapter at a time. I was able to write, edit and publish my book within 30 days by mapping out the book and focusing on writing 1-2 chapters a day. When you start with purpose, you will be able to market and monetize your book and build multiple income streams from one product.
What book is on your nightstand right now?
"Invisible Battlegrounds: Winning the Battle in the Body, Mind, and Spiritual Realm" by Yolanda Stith.
What is your favorite book?
"The Tipping Point: How Little Things Can Make a Big Difference" by Malcolm Gladwell.
What do you do in your non-writing free time?
I coach women entrepreneurs, paint and walk outdoors.
What is your favorite alumni event or experience?
Homecoming!
As a student, what was your favorite spot on campus?
Adele's, the sit down restaurant that used to be in the Stamp Student Union.
What's your Fearless Idea?
Eliminating money as a barrier within the justice system and eradicating ignorance of the law as a stumbling block for passing on generational wealth within communities of color.
###
The Alumni Blog connects you with the latest at UMD. Check out articles on advancing your personal and professional goals, elevating your UMD pride, and celebrating Terp traditions, legacies and accomplishments. For even more content, follow the Alumni Association on Facebook, Instagram and Twitter.