Home
About Us
News & Stories
Terp Writer's Corner - Kim Johnson's "Invisible Son"
Terp Writer's Corner - Kim Johnson's "Invisible Son"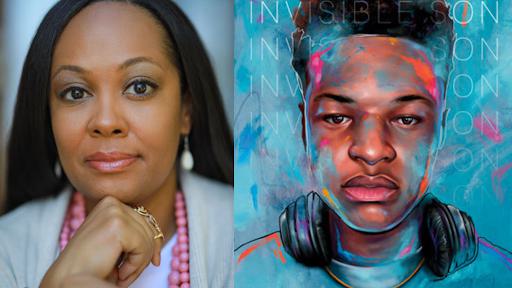 "Invisible Son", is Kim Johnson's '03, latest young adult novel, coming after her award-winning debut young project: "This is my America", back in 2020. With this novel, Johnson was compelled to continue to bring awareness to what Black children were and are experiencing with the call for justice and racial reckoning here in America. Read on to learn more about "Invisible Son", and Johnson's inspiration for this story.
Describe your book.
Andre Jackson is determined to reclaim his identity. But returning from juvie doesn't feel like coming home. His Portland, Oregon, neighborhood is rapidly gentrifying, and COVID-19 shuts down school before he can return. Andre's suspicions about his arrest for a crime he didn't commit even taint his friendships. It's as if his whole life has been erased.
The one thing Andre is counting on is his relationship with the Whitaker kids—especially his longtime crush, Sierra. But Sierra's brother Eric is missing, and the facts don't add up as their adoptive parents fight to keep up the idea that their racially diverse family is picture-perfect. If Andre can find Eric, he just might uncover the truth about his own arrest. But in a world where power is held by a few and Andre is nearly invisible, searching for the truth is a dangerous game.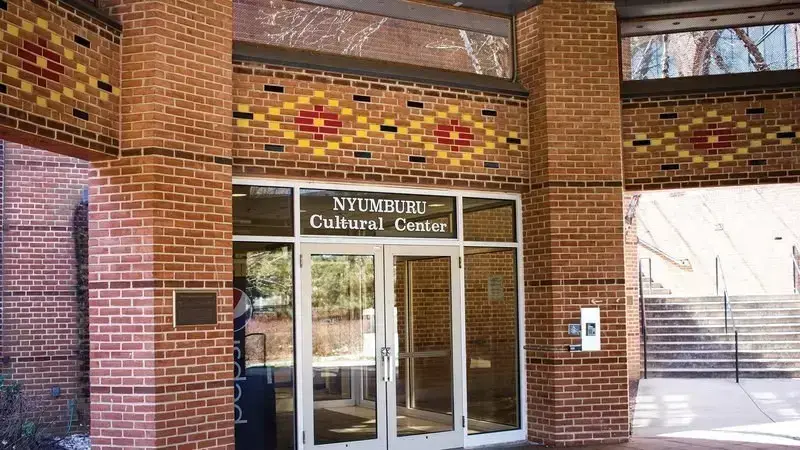 UMD's NYUMBURU Cultural Center promotes an understanding of and appreciation for African-American Culture.
What, or who was your inspiration?
To bare witness to what Black kids were experiencing during the pandemic with the call for justice and racial reckoning in America. It was also complimentary in theme to my award-winning debut, "This is my America".
What is the #1 item you want people to take away from your story?
We can't forget what we experienced in the early pandemic and the promises we made in 2020 during the protests of summer 2020.
As a student, what was your favorite spot on campus?
Nyumburu Cultural Center!
What advice would you give to a new writer?
Writing is like creating a sand castle, you have so many things to work with that can feel overwhelming, but if you take it steady, step by step, revise and repeat, you will finish that project.
What book is on your nightstand right now?
Family Lore by Elizabeth Acevedo of course!
What is your favorite book?
Aristotle and Dante Discover the Secrets of the Universe by Benjamin Alire Saenz.
What do you do in your non-writing free time?
Work takes up so much of my time, so my free time is writing. In those spaces of free free time, I spend as much time with my family as possible.
What is your favorite alumni event or experience?
Dinners with my cohort were the best experience.

What's your Fearless Idea?
That my work can be the seed that inspires another human being to change the world for better.
###
Publication of this article does not imply an endorsement by the Alumni Association.

###

The Alumni Blog connects you with the latest at UMD. Check out articles on advancing your personal and professional goals, elevating your UMD pride, and celebrating Terp traditions, legacies and accomplishments.
Have an interesting story to tell about yourself or your friends from your days at UMD? Email our team at maycardi@umd.edu for a chance to be featured on the Alumni Association blog and receive EXCLUSIVE PRIZES!
For even more content, follow the Alumni Association on Facebook, LinkedIn, Instagram and Twitter.