Home
About Us
News & Stories
When Terrapins Connect
When Terrapins Connect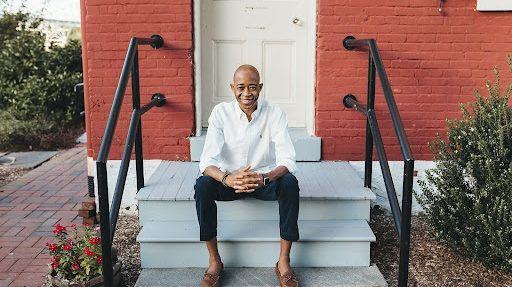 By By Allison Eatough '97
Danilo de Sousa Nhantumbo, M.A. '18, and Chris Light '92 '93 are both entrepreneurs, working in their respective fields to improve life for others.
They both attended high school in Africa – Nhantumbo in Mozambique and Light in neighboring Zimbabwe.
And they both attended UMD.
Yet their paths never crossed until July, when they met through Terrapins Connect, UMD's networking and mentorship platform.
Nhantumbo, who received his master's degree in translation and localization project management, is co-founder and managing partner of Navitas Group Global – a translation, editing and website localization provider for clients throughout Africa and beyond. He joined Terrapins Connect to give back to the university and meet fellow entrepreneurs who could share wisdom for future community development efforts. His long-term goal is to make it easier for people in Africa to communicate and conduct business without language barriers.
After Nhantumbo set up his profile, Terrapins Connect revealed several matches, including Light.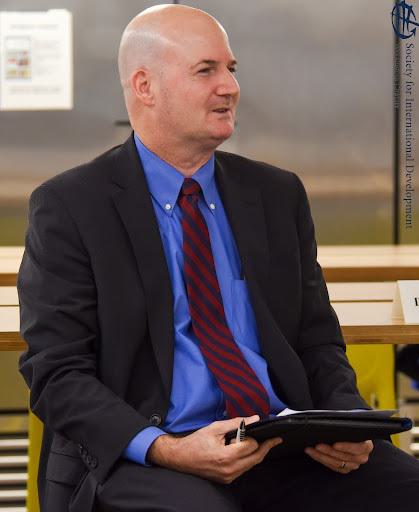 "When I saw (Light), I thought, 'Wow, he seems interesting because of the ICT4D (Information and Communications Technologies for Development) work that he's been doing,'" he said. "Then I clicked on him, and I saw more. I was like, 'This is probably the perfect person for me to speak to.'"
Light, a technology program manager and founder of five different startups, jumped at the chance to mentor Nhantumbo. They met over video conference in July, and the conversations haven't stopped since.
"It's nice because we're talking about U.S. stuff, and we're talking about international stuff," Light said. "He runs a small business. I run a small business. We have the same concerns with payroll or revenue… It's important to be able to have a network especially during 2020 because we're all isolated a little bit. It's nice to have that circle."
Since they met, Nhantumbo and Light discovered another connection: They have mutual acquaintances in Mozambique. Light previously worked there on a rural connectivity project with Gorongosa National Park.
Light's experiences with technology and startups have shown Nhantumbo that if he "stays the course," his efforts to improve communication in Africa will be a success.
"Having somebody who has (Light's) experience has been great," Nhantumbo said. "Just to riff ideas off. Some of them are at the very nascent stage, and some of them are projects I'm working on actively right now that have money involved. Getting his opinion doesn't mean I have to necessarily act on it, but it gives me a good source of information to work with… And anytime you can see the world through somebody else's perspective and they make time for you, it's humbling and really great."
There's even potential for the pair to work together down the road, Light said.
"It's definitely a win-win relationship," he said. "I expect Danilo and I will be working together for a while."
###

Terrapins Connect is an online platform that allows students' virtual access to UMD alumni who have volunteered to share industry specific information. To learn more, click here.
###
Publication of this article does not imply an endorsement by the Alumni Association. The Alumni Blog connects you with the latest at UMD. Check out articles on advancing your personal and professional goals, elevating your UMD pride, and celebrating Terp traditions, legacies and accomplishments. For even more content, follow the Alumni Association on Facebook, LinkedIn, Instagram and Twitter.