Home
About Us
News & Stories
10 for TEN: Adam Emral Shaool
10 for TEN: Adam Emral Shaool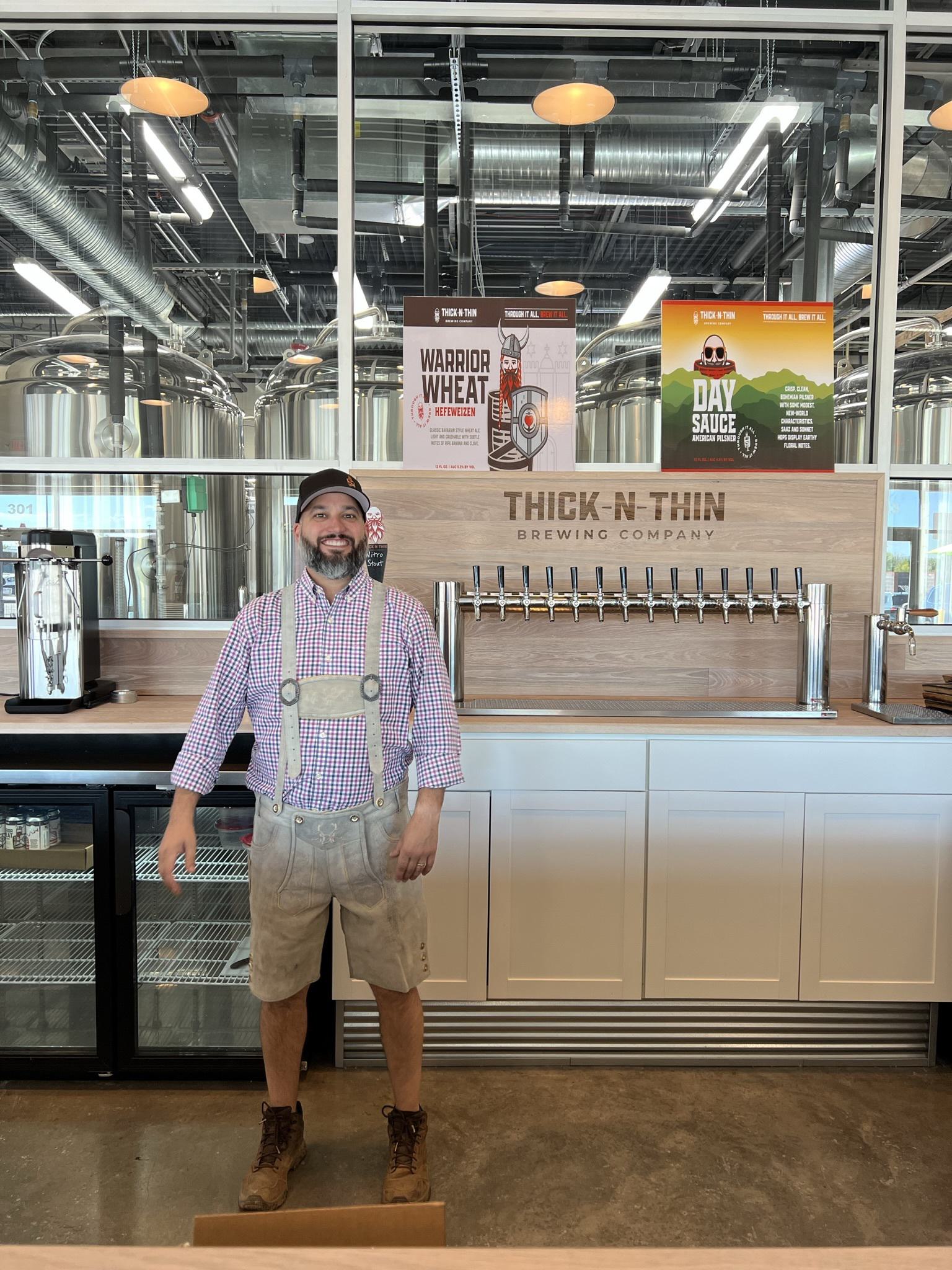 Founder of Thick-N-Thin Brewing Co, Adam Emral Shaool '04, talks about bringing craft beer to Western Maryland. Read more to learn about his mission and what advice helped him to develop his business.
What is your fearless idea?
Bringing craft beer to western Maryland!
Describe your venture's mission and why you launched it in 100 words or less.
My venture's mission is to provide a community for those that have been through thick and thin together. At Thick-N-Thin, there's no stuffiness. No pompousness. No attitude. Do you know what there is? A lot of craft beer, seltzers and even zero-alcohol options. And a lot of good times.
For us, it's all about exceptional craft beer and who you're drinking it with. Are you having fun? Are you with people who make you happy? Are the servers and staff cool and friendly? Are you ending your day or enjoying your weekend at a local, easy-going place that lets you be you? All kinds of folks hang at Thick-N-Thin. And we wouldn't want it any other way.
How do you define success or determine the impact of your venture?
When people are talking to me about the beer and brewery and don't know I'm the owner.
What is the biggest problem or challenge you have had to overcome with your venture?
Learning how to staff upper management
What is the best piece of advice you've received?
Don't worry about messing up. If it all burns down you still have insurance.
What is one piece of advice you want to give to fellow Terps about launching a venture?
Measure twice, and cut once. Believe in yourself and what you're selling. Define a mission and stick to it.
What is one book you're reading or a podcast you're listening to right now?
The Happiness Lab Podcast with Dr. Laurie Santos.
What do you do in your free time?
Go to basketball games in Brooklyn.
What is your favorite alumni event or experience?
Tailgating with the Old Line Tailgate Club at football games!
As a student, what was one of your favorite memories or spots on campus?
Sleeping/napping on the grass of the McKeldin Mall!
###
Publication of this article does not imply an endorsement of any interview subject's views by the Alumni Association. The Alumni Blog connects you with the latest at UMD. Check out articles on advancing your personal and professional goals, elevating your UMD pride, and celebrating Terp traditions, legacies and accomplishments. For even more content, follow the Alumni Association on Facebook, LinkedIn, Instagram and Twitter