Home
About Us
News & Stories
10 for TEN: Hallie Williams '95
10 for TEN: Hallie Williams '95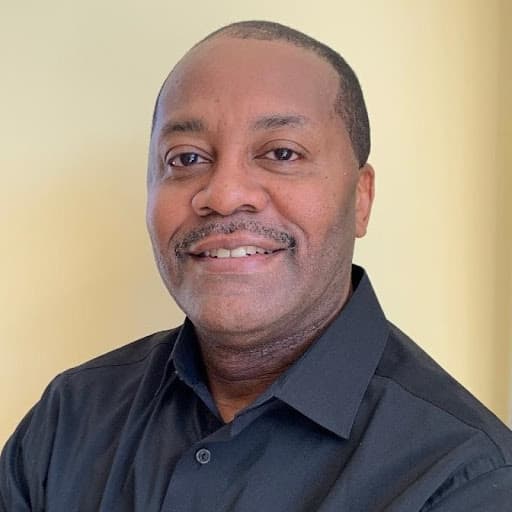 Hallie Williams '95, founder of Right Next Door, discusses his advice for starting a journey in entrepreneurship. With vast experience working with new and seasoned entrepreneurs, he consults what it takes to grow successful businesses.

What is your Fearless Idea?
My Fearless Idea is Right Next Door, a franchise brokerage firm that educates and consults an entrepreneur in owning and operating a franchise business.
Describe your venture's mission and why you launched it in 100 words or less.
At Right Next Door, our motto is an informed entrepreneur is our best client. As an entrepreneurial ecosystem builder, we equip aspiring entrepreneurs and current business owners with the resources to select and invest in national, regional, or emerging franchise businesses. We are committed to changing lives through small business ownership. Our service-driven mission is based on leading, executing, advising, and delivering solutions that increase city revenue and create vibrant, self-sustainable communities. We work with entrepreneurs and investors at all stages of their entrepreneurial journey. Who's next?
How do you define success or determine the impact of your venture?
We empower entrepreneurs with resources and guidance to submit their franchise application on Discovery Day and to sign the franchise agreement on Decision Day.
What is the biggest problem or challenge you have had to overcome with your venture?
Our biggest challenge is working with clients to pivot from an employee or corporate mindset to an entrepreneurial mindset. The first step is to make a CHOICE to become an entrepreneur, and we'll work with them on both fear and energy management.
What is the best piece of advice you've received?
Plan, Prepare, Persevere. The race is not won to the swift but to those that endure to the end.
What is one piece of advice you want to give to fellow Terps about launching a venture?
Get outside and build something, anything. Get feedback quickly and iterate. Let customers and the market become your greatest teacher.
What is one book you're reading or a podcast you're listening to right now?
The Four Steps to the Epiphany again. It's important to remind yourself that customer development is as important as product development.
What is your favorite alumni event or experience?
Some of my favorite alumni events have been the Kappa Alpha Psi's 40th anniversary on campus, homecoming, and tailgating in the parking lot of the Nyumburu Cultural Center.
As a student, what was one of your favorite memories or spots on campus?
My favorite memories would be the Spring Step show and picnicking on LaPlata Beach!
###
Publication of this article does not imply an endorsement by the Alumni Association. The Alumni Blog connects you with the latest at UMD. Check out articles on advancing your personal and professional goals, elevating your UMD pride, and celebrating Terp traditions, legacies and accomplishments. For even more content, follow the Alumni Association on LinkedIn, Facebook, Instagram and Twitter.