Home
About Us
News & Stories
10 for TEN: Angie Dobransky '87
10 for TEN: Angie Dobransky '87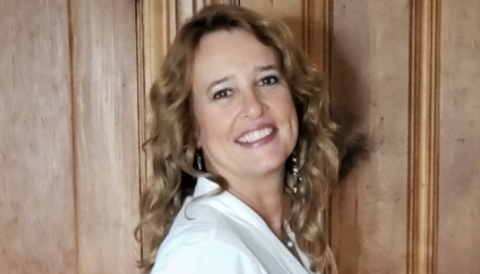 By Arielle Bernstein '23
Angie Dobransky '87, founder of RAD Strategic Partners, Inc and co-author of "Life Lessons in Success," coaches people on how to maximize their success. Continue reading to learn how she helps clients grow the business of their dreams.
What is your Fearless Idea?
Success is much more about the journey than the destination. In the race to "win" in life, we all achieve the same end result. Our success comes from our ability to grow and enjoy the path we set for ourselves.
Describe your venture's mission and why you launched it in 100 words or less.
Our mission is to empower everyone to find and pursue their vision. We use business as a tool to create the life and legacy to which they were destined.
How do you define success or determine the impact of your venture?
I measure my success when I can see my clients grow, thrive and succeed. Some changes are measurable such as revenue growth, amount of locations opened or the size of their teams, but not all things. I observe the unmeasurable things like happiness, satisfaction, fulfillment, goal achievement.
What is the biggest problem or challenge you have had to overcome with your venture?
Finding the people and businesses who most benefit from our offering. The best clients are those who want something more and are ready to make change. It isn't an easy marketing group to locate but we have figured it out!
What is the best piece of advice you've received?
From my 2nd grade teacher, "You are a smart girl. If you go to college it will allow you to have anything you want in life." She was right!
What is one piece of advice you want to give to fellow Terps about launching a venture?
Once you commit to your vision, also commit to taking the actions necessary to make it happen.
What is one book you're reading or a podcast you're listening to right now?
My favorite podcast is "You're Wrong About."
What do you do in your free time?
I am creative and adventurous so I make things, travel frequently, read voraciously and take endless classes in things that interest me.
What is your favorite alumni event or experience?
We did a virtual couple dance lesson during the virtual "Love" week that was just amazing and something we would not normally do.
As a student, what was one of your favorite memories or spots on campus?
I spent many lunch hours in the 'Vous.
###
The Alumni Blog connects you with the latest at UMD. Check out articles on advancing your personal and professional goals, elevating your UMD pride, and celebrating Terp traditions, legacies and accomplishments. For even more content, follow the Alumni Association on Facebook, Instagram, Twitter, LinkedIn and YouTube. Become a UMD Champion to receive monthly shareable pride points, news and more straight to your inbox.