Home
About Us
News & Stories
10 for TEN: Lori Steenhoek '05
10 for TEN: Lori Steenhoek '05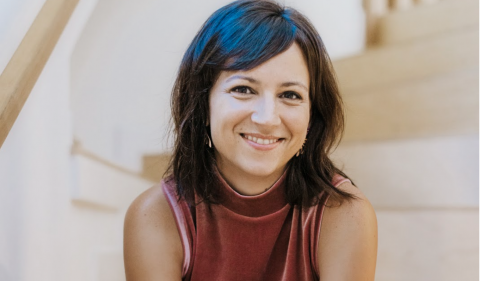 By Arielle Bernstein '23
Award-winning 3-D artist Lori Steenhoek '05 is the founder of Capital Pixel, specializing in real estate and architectural visualization design.
What is your Fearless Idea?
3-D renderings to help people envision their ideas and tell a story.
Describe your venture's mission and why you launched it in 100 words or less.
I launched my business to help people envision what their ideas could look like. I use 3-D renderings to create a reality that shows a client what their vision is.
How do you define success or determine the impact of your venture?
Success is when I can help people make decisions more easily through the use of imagery. Renderings can take a concept or idea and help make it one step closer to reality.
What is the biggest problem or challenge you have had to overcome with your venture?
People wonder whether they need my service at all ... but the truth is that a picture really is worth 1,000 words. I save people time and money, and help them get on board with a vision of the future before they begin a project in real time.
What is the best piece of advice you've received?
Be your authentic self, and write things down.
What is one piece of advice you want to give to fellow Terps about launching a venture?
Be true to yourself, and be your own best cheerleader.
What is one book you're reading or a podcast you're listening to right now?
"Reading Essentialism" by Greg McKeown
What do you do in your free time?
I love coming back to UMD to watch the Terps Women's basketball team.
As a student, what was one of your favorite memories or spots on campus?
My favorite memory was camping outside of Cole for basketball tickets!
###

The Alumni Blog connects you with the latest at UMD. Check out articles on advancing your personal and professional goals, elevating your UMD pride, and celebrating Terp traditions, legacies and accomplishments. For even more content, follow the Alumni Association on Facebook, Instagram, Twitter, LinkedIn and YouTube. Become a UMD Champion to receive monthly shareable pride points, news and more straight to your inbox.