Home
About Us
News & Stories
All About the Dough - Luke Watson's Vision
All About the Dough - Luke Watson's Vision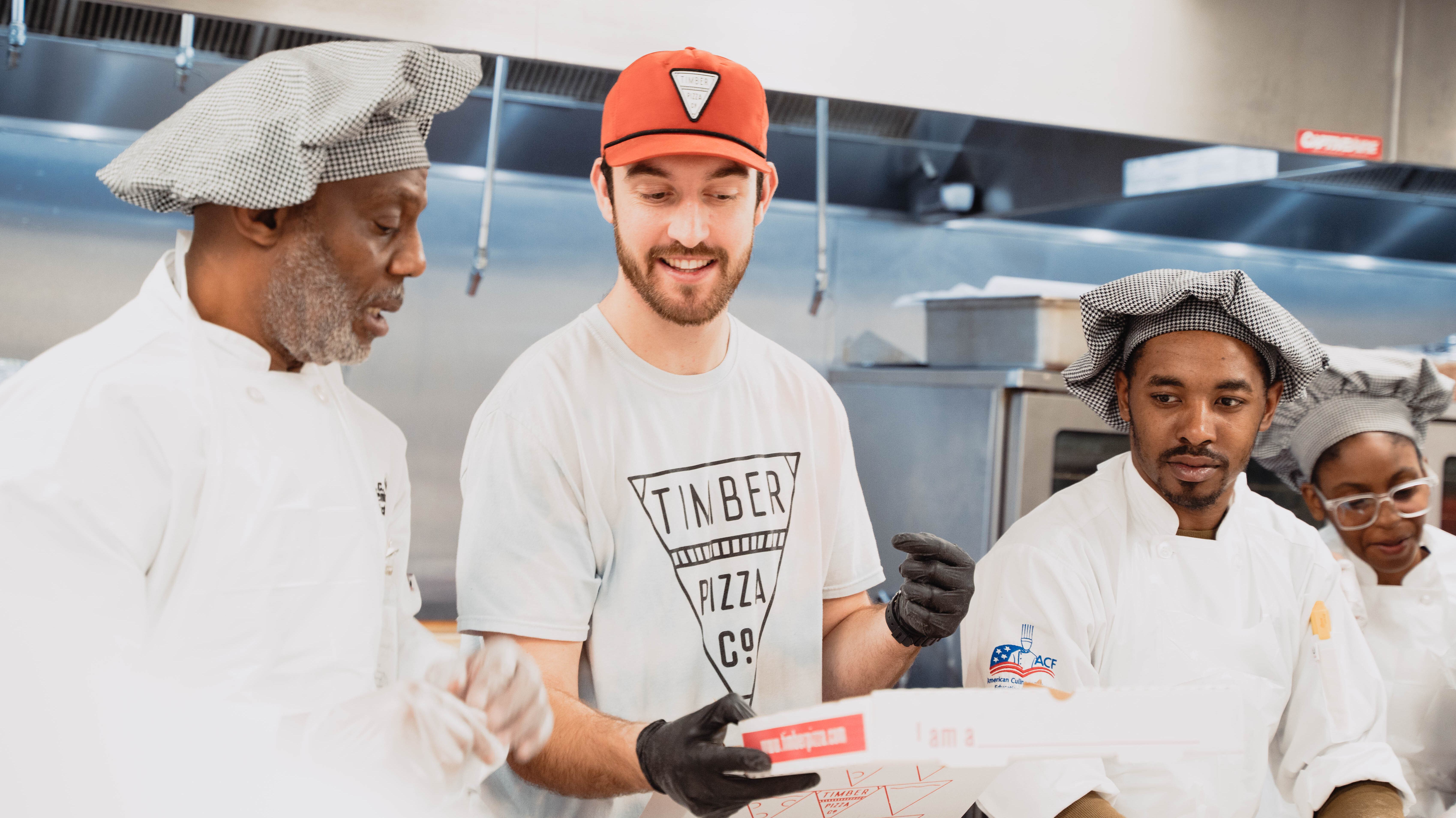 With more than 61,000 pizzerias spread like pepperoni across the American landscape, there's no shortage of competition for your palate. Luke Watson '18, CEO of Washington, D.C.-based Timber Pizza, thinks he knows what will have you coming back for more.

"Our crust is king," he says. "We're all about the dough. It's a step above the rest."

He calls Timber Pizza's crust "Neapolitan-ish." It's thin, with an airy crust, but it maintains a New York-style sturdiness. The hybrid crust can be found in the sit-down restaurant's most popular pie: the Bentley – Mozzarella and Provolone cheese blend, chorizo, soppressata, Peruvian sweet peppers and homemade spicy honey – named after an antiques vendor whose treasures adorn Timber Pizza's three restaurants.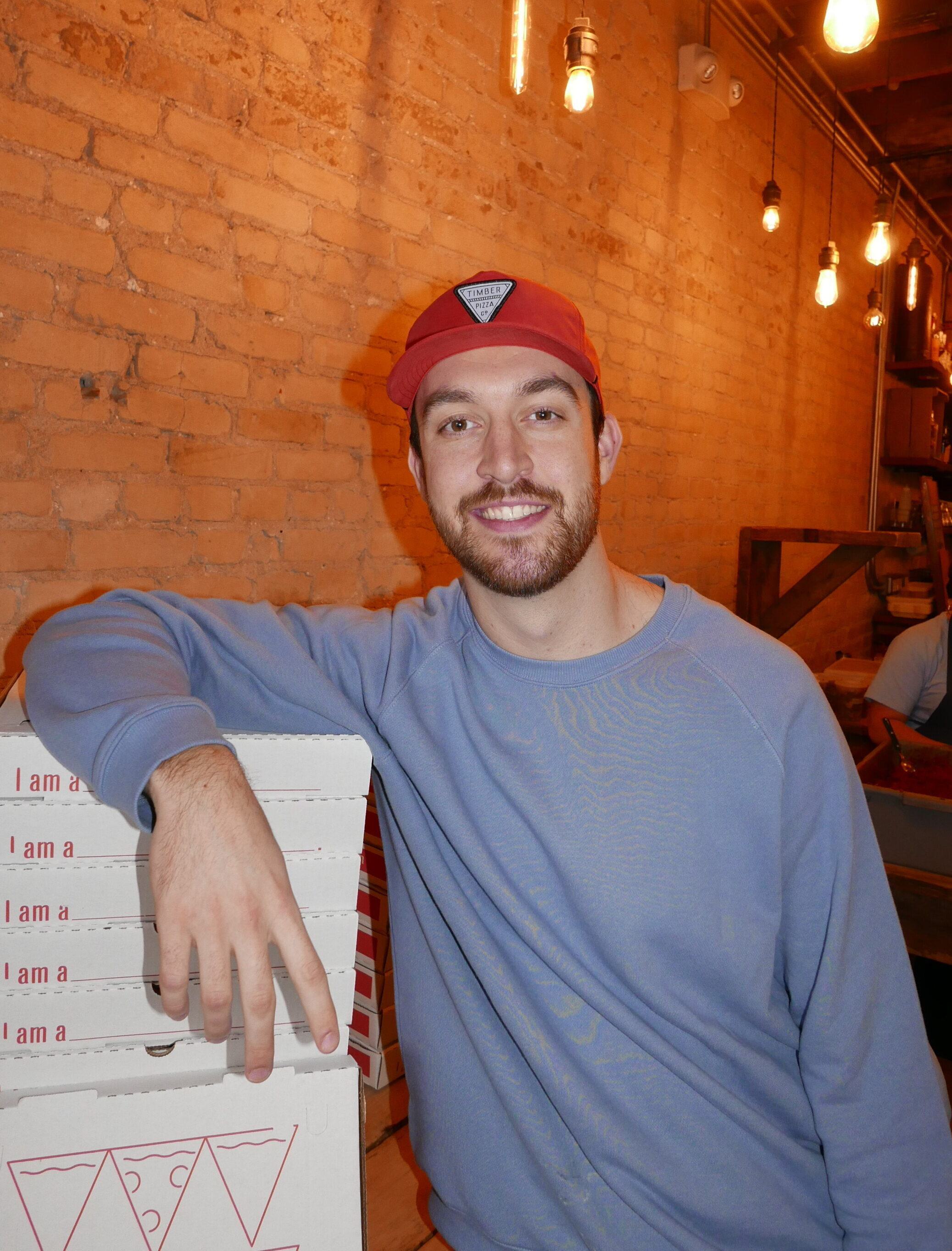 Luke Watson '18 took over as top executive of Timber's Pizza back in 2021. Watson had previously graduated from the University of Maryland with a Bachelor's Degree in Marketing back in 2018.

Watson took over as the company's top executive in 2021, fulfilling entrepreneurial ambitions he developed as a fifth-grader in Mission Viejo, Calif. Then, he and his dad launched a lacrosse training program for middle schoolers. While his father coached, Watson minded the finances. Watson would go on to earn a marketing degree at Maryland, and then after graduation he took a job as manager of mobile guest services for Marriott International in Bethesda.

These days he's working his pizza mystique. Watson was brought on to grow Timber Pizza, including potentially selling franchises for new locations near its existing restaurants. Since arriving at the company, Watson has overseen the addition of a third restaurant at Reagan National Airport. He's also expanded the number of mobile ovens from two to four, equipment used to cook pies at farmers markets, wineries and breweries.

"Timber Pizza was looking for extra hands, and I was looking to get into a business," he said. "I found them in a time of need, and they found me at a time of need. We decided to do this thing."

Watson's shifts start the same way: every day he eats half a pizza, just to make sure the restaurant continues operating to high standards. Reflecting on his professional journey, Watson appreciates the presence of the Terp alumni network. From alumni he already knew, to those he's met along the way - he says he learned of job openings from alumni.

"I really relied on my University of Maryland connections when I was getting my first job at Marriott," Watson recalled. "There are alumni who are willing to lend a helping hand. People have helped me along the way. Since the beginning, Maryland reinforced this entrepreneurial spirit that I had. I owe a lot to the university and its alumni for where I am right now."

Connecting with fellow alumni is, in the bigger picture, about "sharing and celebrating common experiences", he added.

"Even if you come from diverse backgrounds, which Maryland students and alumni do, you're able to become part of this melting pot that is the University of Maryland," Watson said. "And once you're part of a very diverse community, it's a lot easier to then be a part of other diverse communities and understand how they work."
###
Publication of this article does not imply an endorsement by the Alumni Association. The Alumni Blog connects you with the latest at UMD. Check out articles on advancing your personal and professional goals, elevating your UMD pride, and celebrating Terp traditions, legacies and accomplishments. For even more content, follow the Alumni Association on LinkedIn, Facebook, Instagram and Twitter.