Home
About Us
News & Stories
Alumni Excellence Awards: Legacy Award Winner Ralph Crosby '56
Alumni Excellence Awards: Legacy Award Winner Ralph Crosby '56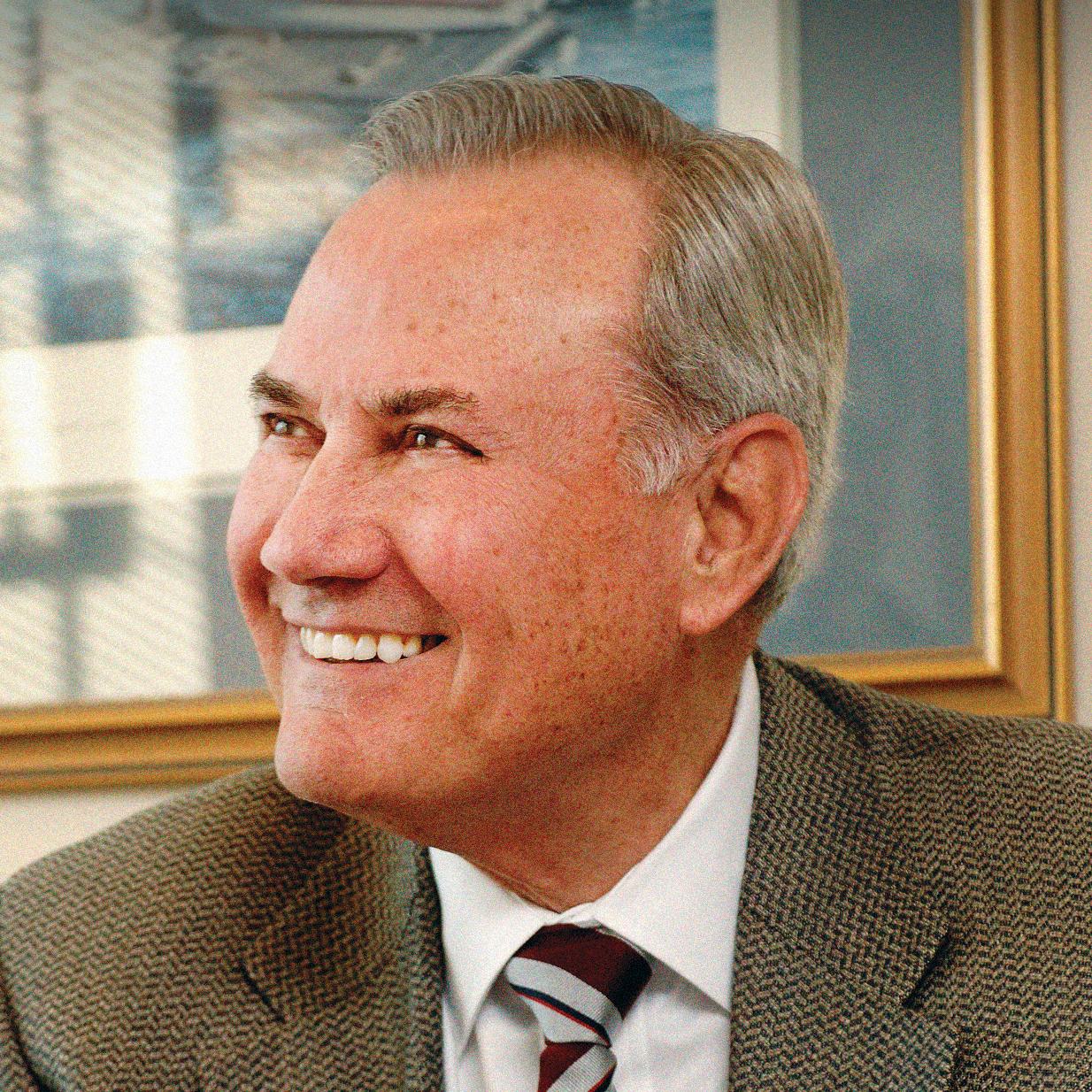 Ralph Crosby '56 lives by four simple words: inspiring actions that matter.

It's a mantra that's guided him since 1973, when he launched Crosby Marketing Communications, Inc. The firm, which employs 120 people in Annapolis, Md., and Washington, D.C., started when "marcomm" was in its infancy. The company has since evolved into one of the nation's most successful independent marketing communications firms.

Marcomm wasn't always widely known in PR parlance. Crosby helped to change that.

"Marketing communications is taking all of the essential elements of communication – advertising, public relations and digital marketing – and putting it to work on the client's behalf to solve whatever problems they have in the communications field," he says.

Crosby, who now works part time at his agency as founder and chairman, was behind several successful marcomm campaigns, including an anti-smoking effort, and a separate project supporting organ donation.

A journalism major at UMD, Crosby went on to write for the Baltimore News American, and then for Chilton Publications, for whom he covered the Eisenhower, Kennedy and Johnson presidential administrations. He concluded a 15-year journalism career in 1973 with the Kiplinger media group.

His transition into marketing communications was born of a yen "to feed my entrepreneurial spirit," Crosby says. "My time at Maryland awakened that spirit and my talents."

"We decided that we could not be everything to everybody," he says of the agency's beginnings. "We broke down our client base into three categories: healthcare, government, and nonprofits and causes. We determined that we would be an agency that inspired actions in our clients' customers and consumers."

These days Crosby's son, Raymond, is president and CEO at the agency, which next year will celebrate its 50th anniversary. It is one of the longest serving operations of its kind in the Mid-Atlantic. It's a different enterprise in some ways than half a century ago. There was no Internet, and digital advertising wasn't even on the radar.

"Today, digital touches every aspect of the agency's work," Crosby says.

Crosby is an active alumnus, serving on UMD's Board of Trustees, while also sitting on the College of Journalism's Board of Visitors. He's established five scholarships in the college.

In recognition of Crosby's efforts, the UMD Alumni Association recently named him a recipient of the Legacy Award.

Crosby is the author of "Person-to-Person Management," "It's the Customer, Stupid! Lessons Learned in a Lifetime of Marketing," and "Memoirs of a Main Street Boy," about growing up in Annapolis.
###
Publication of this article does not imply an endorsement by the Alumni Association. The Alumni Blog connects you with the latest at UMD. Check out articles on advancing your personal and professional goals, elevating your UMD pride, and celebrating Terp traditions, legacies and accomplishments. For even more content, follow the Alumni Association on Facebook, LinkedIn, Instagram and Twitter.