Home
About Us
News & Stories
Alumni Excellence Awards: Rising Terp Award Winner Olivia Owens '14
Alumni Excellence Awards: Rising Terp Award Winner Olivia Owens '14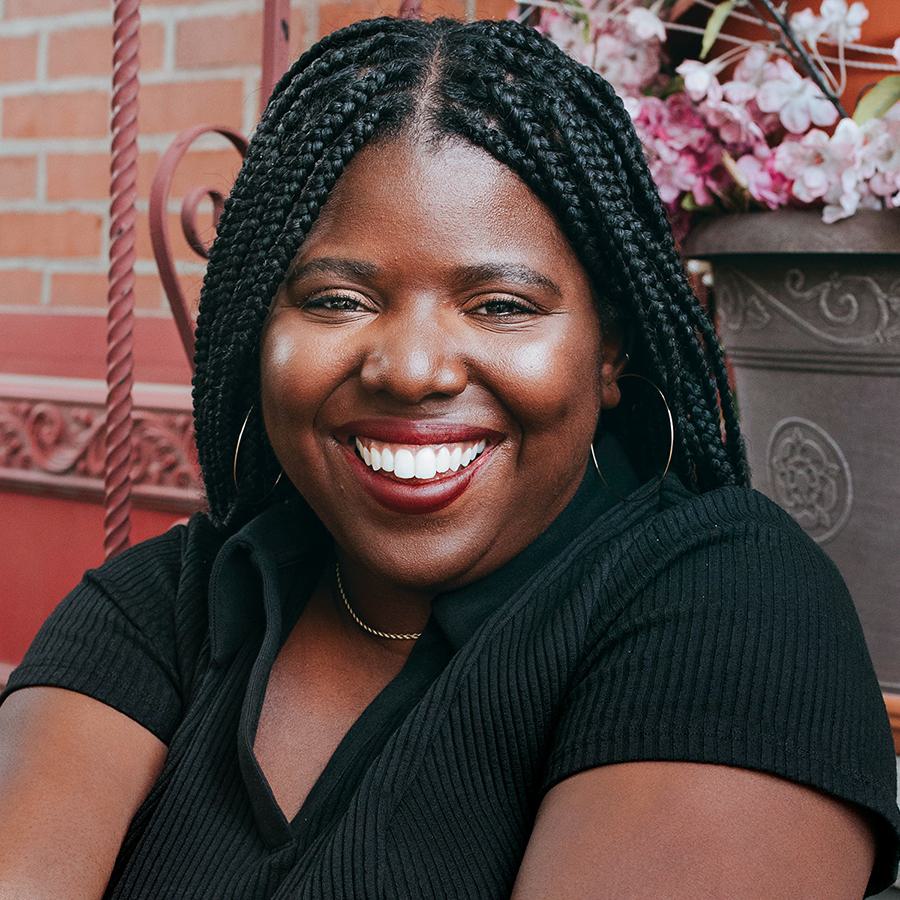 For the last five years, Olivia Owens did it all at IFundWomen, a funding platform for women-owned businesses and the people who want to support them with access to capital, coaching and connections. Owens worked in marketing, business development and partnership, leading to 2020 when she launched IFundWomen of Color to address disparities.
Women of color made up 70% of women on the platform but only represented about 30% of the funds being raised. After just one year of IFundWomen of Color, that shifted to 51% of the funds raised going to women of color.
"So often women of color feel like we don't have the types of networks needed to ask for the money we need," Owens said. "There's a level of vulnerability to ask for help. Often, it's our own mental obstacles we're creating and thinking people won't help us. We created a safe space to talk about those fears and create network-building opportunities."
Owens learned that crowdfunding becomes a safety net for women of color to take low risks.
"Women of color are never given the space or opportunity to fail," she said. "With crowdfunding, you may not hit your goal, but that's valuable information before you spend years of your life and hundreds of thousands of dollars."
At Maryland, Owens studied journalism and dreamed of working for a magazine in New York. Then the death of print happened, and her identity shifted, as it continues to do today.
Owens left IFundWomen in July 2022 for Teachable, an educational tech company offering online courses for entrepreneurs to sell. Owens finds irony she's being recognized with the Rising Terp Award at this moment in her life at age 30. For much of her life, she juggled unknown fears in her mind of being accountable for her life decisions.
"Once you make a decision, you have to deal with the aftermath," she said. "I'm trying to no longer be afraid of the ripple effects by just putting one foot in front of the other. Just keep moving."
Like many people, the pandemic caused Owens to rethink her identity.
"Pre-pandemic, I was traveling constantly, going from conference to conference, and if I was home, I was actually out," she said. "During the pandemic, I actually had to sit down. What were the things I was avoiding by indulging in all of these activities? Who am I? Who do I want to be? What's the childhood trauma I'm dealing with? For the longest time, my career has been my identity. I'm trying to pull back and figure out who I am outside my career and what kind of impact do I want to make on the world aligned with my values."
She's excited about the possibilities of working at her own pace in the creator economy after shifting out of female entrepreneurship.
"All entrepreneurs are creators, but not all creators are entrepreneurs," Owens said. "When you have to scale your work, that's when you can lose yourself and start to compromise on things you once were passionate about to build this thing. Creators are able to keep it true to what they initially set out to do. Creators can burn out too, but you don't necessarily need to do it full-time. I'm enjoying finding out if this is the path I'll take."

###
Publication of this article does not imply an endorsement by the Alumni Association. The Alumni Blog connects you with the latest at UMD. Check out articles on advancing your personal and professional goals, elevating your UMD pride, and celebrating Terp traditions, legacies and accomplishments. For even more content, follow the Alumni Association on Facebook, LinkedIn, Instagram and Twitter.