Home
About Us
News & Stories
Alumni Excellence Awards: Terp Research Award Winner Dr. Matthew Stamm
Alumni Excellence Awards: Terp Research Award Winner Dr. Matthew Stamm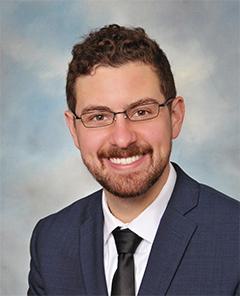 Have you heard of "fake news" or struggled to discern if a photo was real or had been digitally altered? This is just one area where Dr. Matthew Stamm's lifework has been crucial, by separating fact from fiction in ways that drill down to forensic traces of digital alterations.
Stamm, the head of the Multimedia and Information Security Lab at Drexel University and an associate professor of electrical and computer engineering, conducts research in information forensics, which is designed to investigate 21st century media programs. In a world where trust in media content waxes and wanes, governments struggle to discern what digital intelligence is trustworthy, and people question the truth of what they are seeing or reading, Stamm and his team work to unearth "deepfakes" through sophisticated neural networks.
Stamm, a Terp Excellence award winner in the category of research, received his undergraduate, masters and doctoral degrees from the University of Maryland at College Park in electrical engineering. He helped pioneer the use of deep learning to ascertain digital traces. In his work at Drexel, Stamm and his colleagues are developing "deep neural networks to examine millions of tiny parts of images to discover these traces and figure out what is real."
Dr. Stamm is developing special forms of these neural networks "that are able to get embeddings - a generic representation of any forensic trace that could be in the image. [We] break the image into tiny parts and use neural networks to discern traces. [Then we use] different neural networks and graph theory to figure out what parts of these images are different from [other parts] of the image."
Information forensics as a field got started just before Stamm began his graduate studies and will be touching people's lives in a more direct fashion in the next few years, Stamm predicts. One recent practical application of his research came to Stamm by way of a request from some news reporters asking Stamm to verify if a video of U.S. House Speaker Nancy Pelosi circulating a few years ago that showed her slurring her speech was real.
By analyzing the video, Stamm was able to discern that the video had been slowed down to show her slurring her speech, making it seem that she "had a cognitive problem or [was] intoxicated," he says.
As a graduate student, Stamm was interested in electrophysics and happened to take an "Intro to Digital Signal Processing" course in his first year with Professor K.J. Ray Liu. Liu invited Stamm to sit in his lab. "I have no idea why [he did that because] everyone else in the lab was a top student of their program," Stamm recalls.
Liu would assign loose problems to the students to see what solutions they could find. "By great luck, I stumbled upon how to detect one particular editing operation that hadn't been detected before, and from there I became Ray's Ph.D. student. He was the advisor I needed," Stamm says.
What attracted him to media forensics is that it is like solving a puzzle. And, one of the most important things Liu taught him was to anticipate what the problems and questions would be in their field years from now. "[Liu] knew what was going to be important - what to do research on. He's anticipated that multiple different times in multiple different fields. He taught me not just to solve a technical problem, but why it's going to be important technically and socially."
###
Publication of this article does not imply an endorsement by the Alumni Association. The Alumni Blog connects you with the latest at UMD. Check out articles on advancing your personal and professional goals, elevating your UMD pride, and celebrating Terp traditions, legacies and accomplishments. For even more content, follow the Alumni Association on Facebook, LinkedIn, Instagram and Twitter.