Home
About Us
News & Stories
Celebrating Latinx Terps: Maria Louzon Ball '12
Celebrating Latinx Terps: Maria Louzon Ball '12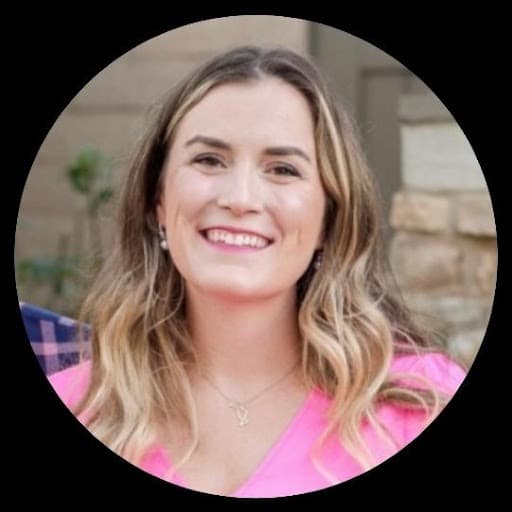 Join the UMD Alumni Association in celebrating Hispanic Heritage Month (September 15-October 15). Hear from fellow Terp leaders who share about their culture, experiences and connection to UMD.
This week we are pleased to introduce you to Maria Louzon Ball '12, an account executive at Salesforce.
What is your family's heritage/background?
Spanish, Italian and German.
What does Hispanic Heritage Month mean to you?
Hispanic Heritage Month is a chance for people, specifically in the US, to honor those who are Latinx and Hispanic by joining in celebration of culture, contributions and history. It's an opportunity to learn and lean into the traditions that are so important to our culture!
What is your favorite tradition that honors your family's heritage?
Honoring those who have gone before us on Día de los Muertos. It's a time to reflect on the impact my loved ones have had on my life and remember them, even though they are no longer with us.
How did you stay connected to your roots while attending UMD?
I was a national coordinator for United Students for Fair Trade, and wound up traveling to the Dominican Republic to visit a fair trade T-shirt factory along with a fair trade cocoa farm, coffee and banana farm. I traveled to quite a few campuses throughout the US during my time at Maryland helping other students start Fair Trade student groups on their campuses. I was also a part of the Sustainable Food Working Group at Maryland, which was created out of me reaching out to Dining Services to learn more about what fair trade products they were serving in dining halls. I'm so thankful to Colleen Wright-Riva, the director of Dining Services, and Allison Lilly Tjaden, interim associate director of Dining Services, for their support and partnership throughout the development of all of the sustainability programs Maryland has implemented since my time there!
How did your experience at Maryland shape who you are today?
It gave me the confidence to have courageous conversations and know that I deserve a seat at every table.
What advice do you have for a current student who identifies as Hispanic or Latinx?
Don't be afraid to ask for what you want! You deserve a seat at every table.
What is your favorite alumni event or experience?
All of the Regional Crab Feasts I've been a part of. I live in Southern California now, and it's been so much fun helping to plan the Seattle ones when I lived there, along with all of the San Diego ones now.
Visit the Latinx Alumni Network site and follow us on Facebook to learn more about events, programs and spotlights of Latinx Terps.
###
Publication of this article does not imply an endorsement of any interview subject's views by the Alumni Association. The Alumni Blog connects you with the latest at UMD. Check out articles on advancing your personal and professional goals, elevating your UMD pride, and celebrating Terp traditions, legacies and accomplishments. For even more content, follow the Alumni Association on Facebook, Instagram, Twitter, LinkedIn and YouTube.