Home
About Us
News & Stories
Friday Five: Short Film, Big Impact
Friday Five: Short Film, Big Impact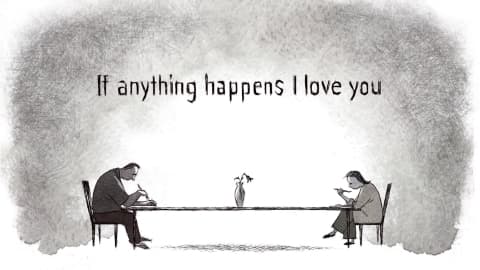 Terps After Maryland:

"Nathan Moody '00, M.S. '04, who works at Los Alamos National Laboratory, was a co-winner of the Institute of Electrical and Electronics Engineers' Nuclear and Plasma Sciences Society 2021 Particle Accelerator Science and Technology Award, for his deep and broad contributions to accelerator science and technology." From Terp Magazine's Class Notes
Welcome to the Friday Five, a roundup of the best your Alumni Association and other UMD communities have to offer. From the latest events to fun facts, here's essentials in five categories for you to check out this weekend.
1.

What's Happening




- EnTERPreneur Conference - June 2-4
This annual conference offers events and resources to help your business thrive. Learn how to bounce your business back after the COVID-19 recession, rebranding strategies to reinvent your business, supporting social impact and more. REGISTER
- Class of 2021 Commencement - May 21 | 11 a.m. EDT
The University of Maryland's campuswide Spring 2021 Commencement is almost here. In order to accommodate all graduates while practicing safe physical distancing, the ceremonies will be held at 11 a.m. and 4 p.m. at Capital One Field at Maryland Stadium.
DETAILS

- Short Film, Big Impact
"As movie royalty accepted each Oscar at the 93rd Academy Awards on Sunday evening, winners freed of the usual get-off-the-stage music in the new-look ceremony thanked their many supporters: their families, fellow nominees, production companies, agents and managers—and two Terps." Annie Dankelson, Maryland Today; Read More
- Making College Meaningful, with Sarah Pohland '20
"This 2020 alumna used her time at UMD to branch out. As an engineering student and gymnast, she made meaningful relationships with people of many different backgrounds during her four years in College Park." Spencer Friedman '22, Alumni Blog; Read More
- Alethia Nancoo '90, M.Ed. '92: Exactly Where She Should Be, Then and Now
"On the same day Americans elected their first female vice president, Alethia Nancoo '90, M.Ed. '92, shattered a glass ceiling of her own." Kimberly Marselas '00, Alumni Blog; Read More

- Weekend Fun - Pride Point Trivia
At his investiture ceremony, President Pines announced a plan to make Maryland's campus net-zero carbon neutral by which date? Take a guess, then scroll to the bottom of this post for the answer.
1. 2035
2. 2023
3. 2025
4. 2030
- #TerpTrips - Photo Op
Cébaco Island in Panama has very little tourism and commercial development, meaning it has remained untouched and naturally beautiful. Dense rainforest dot turquoise seas on this gorgeous island, a perfect spot for plenty of photos! You can visit Cébaco Island as part of our Passage Through Panama Canal and Costa Rica trip, January 30 - February 7, 2022. TRIP DETAILS
Interested in another trip? Check out all of your Alumni Association's options here.
- Terp Dining - The Hall CP
Looking for a place to come together and celebrate your Terp grad? Make a reservation for graduation weekend at The Hall CP, conveniently located right behind The Hotel at The University of Maryland. Head to thehallcp.com to reserve your table now!
4.

Let's Get Social
5.

Friendly Reminders
- Your Membership Impacts University Rankings
Did you know that Alumni Association memberships directly impact the University of Maryland's rankings? Because of our alumni support, Maryland has been recognized as No. 19 among national public universities in
U.S. News & World Report Best Colleges
.
Your membership makes it happen. Become a member by June 30 and your contribution will count towards the 2020-2021 rankings. Receive our gorgeous watercolor print of McKeldin Mall as our gift to you.
JOIN TODAY
This week's featured job posting from the
Terrapins Connect Job Board
:
IBM, a multinational company with high experience in innovation, is looking for a Technical Support Representative.
That's it for this week, Terps. Make sure to check back with us every Friday, and update your information in the alumni directory to always receive the latest from your Alumni Association. Have a lovely weekend!
Trivia Answer: C. 2025
###
The Alumni Blog connects you with the latest at UMD. Check out articles on advancing your personal and professional goals, elevating your UMD pride, and celebrating Terp traditions, legacies and accomplishments. For even more content, follow the Alumni Association on Facebook, Instagram, Twitter, LinkedIn and YouTube. Become a UMD Champion to receive monthly shareable pride points, news and more straight to your inbox.