Home
About Us
News & Stories
Friday Five: The Ultimate Travel Quiz for Your Next Adventure
Friday Five: The Ultimate Travel Quiz for Your Next Adventure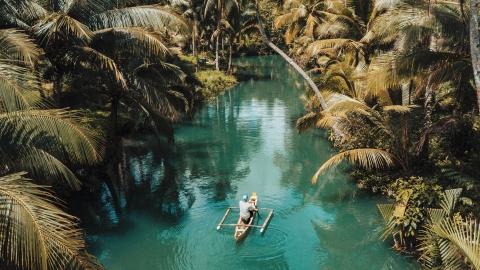 Terps After Maryland:

"Brett M. Dashevsky '20 and his brother, Jared, co-founded Healthcare Huddle, a news and media platform to make health care issues more understandable and accessible to everyone. He is also an associate in project management with Capital One." From Terp Magazine's Class Notes
Welcome to the Friday Five, a roundup of the best your Alumni Association and other UMD communities have to offer. From the latest events to fun facts, here's essentials in five categories for you to check out this weekend.
1.

What's Happening




- President Pines Fireside Chat - June 2 | 4 p.m. EDT
Join the EnTERPreneur Conference's marquee event, a fireside chat with Founder of Beyond Meat Ethan Brown M.P.M. '97, hosted by President Pines. Brown will discuss his relationship with Maryland, social entrepreneurship, and his journey building one of the most successful alternative meat companies in the world. RSVP
See all conference events here.
- Alumnae Entrepreneur Roundtable - June 4 | 2 p.m. EDT
The University of Maryland's Chief Innovation Officer, Julie Lenzer, will be joined by a panel of women-identifying Terps to discuss their experiences, the key challenges women entrepreneurs face and their advice for shattering glass ceilings within female entrepreneurship. Sign up for this and other can't-miss conference events here.
- #TerpTrips - Travel Matching Quiz
Wondering where your next adventure lies? Take our Alumni Association #TerpTrips quiz to find out. We have trips for all kinds of travel preferences, including special getaways for recent grads (graduation present, anyone?). Build your vacation, and we'll match you with one or more of eleven upcoming trips in 2021 and 2022. TAKE QUIZ.

- A Look Back at Commencements Al Fresco
"The easing of pandemic-related restrictions has allowed the University of Maryland to schedule in-person commencement ceremonies today at Maryland Stadium. But the occasion is also special in that it's the first such outside celebration in 66 years at UMD." Anne S.K. Turkos, Maryland Today (Adapted from Terrapin Tales);
Read More
- After Retirement, an NFL Player Nurtures Community
"After retiring from professional football in 2007, he faced a personal dilemma: what to do now that he had to radically reorient his focus away from the sport and toward something else?." Sala Levin '10 '22, Alumni Blog; Read More
- Diversifying Your Skillset, with Senam Okpattah '20
"This class of 2020 alumna loves dedicating her time to serving others, no matter what field or space she works in." Spencer Friedman '22, Alumni Blog;
Read More

- Terp Deals - CrossCountry Mortgage
Move up into a new home! Work with CrossCountry Mortgage and save up to $2,198 on lender fees. Get rates now by visiting CCMAffinity.com/Go-Terps.
- Celebrate Your Grad
Today the Class of 2021 celebrated their graduation from the University of Maryland. Looking for fun activities to honor your grad's achievements? Check out the Diamondback's list of post-final (but perfect for post-grad as well) sweet spots for a great day trip. CHECK IT OUT
- Weekend Fun - For the Book Worms
Looking for a great weekend read? Check out N.K. Jemisin's (M.Ed. '97) Broken Earth Trilogy, a three-time Hugo award-winning series. Synopsis: "This is the way the world ends for the last time. . . A season of endings has begun. It starts with the great red rift across the heart of the world's sole continent, spewing ash that blots out the sun. It starts with death, with a murdered son and a missing daughter. It starts with betrayal, and long dormant wounds rising up to fester. This is the Stillness, a land long familiar with catastrophe, where the power of the earth is wielded as a weapon. And where there is no mercy." Check out the trilogy on Amazon.
4.

Let's Get Social
Tortuga Island
, part of the Alumni Association's Passage Through the Panama Canal and Costa Rica trip, is stunning in the summer.
Check out one of our latest
Terp Tip
, nuggets of wisdom from fellow alumni.
5.

Friendly Reminders
- Your Membership Impacts University Rankings
Did you know that Alumni Association memberships directly impact the University of Maryland's rankings? Because of our alumni support, Maryland has been recognized as No. 19 among national public universities in
U.S. News & World Report Best Colleges
.
Your membership makes it happen. Become a member by June 30 and your contribution will count towards the 2020-2021 rankings. Receive our gorgeous watercolor print of McKeldin Mall as our gift to you.
JOIN TODAY
This week's featured job posting from the
Terrapins Connect Job Board
:
Emerson, a global technology and engineering leader in groundbreaking business solutions, is looking for a Regional Operations Manager.
That's it for this week, Terps. Make sure to check back with us every Friday, and update your information in the alumni directory to always receive the latest from your Alumni Association. Have a lovely weekend!
###
The Alumni Blog connects you with the latest at UMD. Check out articles on advancing your personal and professional goals, elevating your UMD pride, and celebrating Terp traditions, legacies and accomplishments. For even more content, follow the Alumni Association on Facebook, Instagram, Twitter, LinkedIn and YouTube. Become a UMD Champion to receive monthly shareable pride points, news and more straight to your inbox.