Home
About Us
News & Stories
Get to Know Lakisha Ann Woods '97 — Executive Vice President/Chief Executive Officer of the American Institute of Architects
Get to Know Lakisha Ann Woods '97 — Executive Vice President/Chief Executive Officer of the American Institute of Architects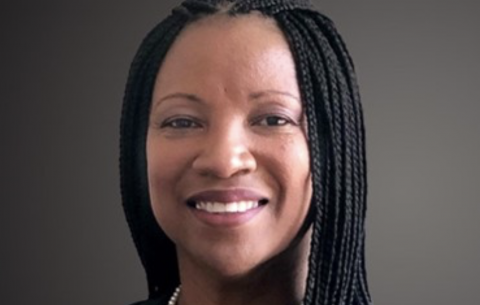 By Tracey White '18
Lakisha Ann Woods '97, CAE, is the executive vice president and chief executive officer of the American Institute of Architects (AIA), a dynamic network of more than 94,000 architects and design professionals throughout 200 chapters committed to enhancing the built environment.
Woods previously served as president and CEO of the National Institute of Building Sciences (NIBS) from 2018–22. She led efforts to expand the organization's programs and markets while growing and strengthening its membership base.
Prior to joining NIBS, she was the senior vice president and chief marketing officer of the National Association of Home Builders (NAHB), where she oversaw a 27-member team responsible for all marketing and revenue-generating programs – including sponsorship sales and partnerships with major national companies.
Woods currently serves on the American Society of Association Executives (ASAE) Board of Directors as chair of the foundation and chair elect of the ASAE Board and on the Master Painters Institute (MPI) Advisory Board. She also previously served as vice chair of the U.S. Green Building Council Board of Directors and on the Advisory Board of Crosswalk and is a global speaker. She holds a Bachelor of Science degree from the University of Maryland in College Park and lives with her husband and daughter in Howard County, Maryland.
Read on to learn about this accomplished Terp, author and member of UMBA.
Was there a faculty or staff member at UMD that had a significant influence or impact on you?
I don't remember the faculty having a significant influence. It was more so the students and the people that had an impact. It was the interactions, the supportive relationships and the community formed with my peers that made the UMD experience everything I hoped for.
Were you active in any activities or organizations on campus?
I was involved in Delta Sigma Pi America's Foremost Business Fraternity. What made me interested in joining was 40 out of 52 of my brothers were different nationalities. I loved the diversity and the different perspectives my brothers provided. Early on, I learned how to be comfortable with being in environments filled with people from different backgrounds who share different experiences and points of view.
What is your fondest memory of UMD?
Sleeping outside of the stadium with friends in the cold waiting to get basketball tickets so we could see players like Joe Smith and Keith Booth '03 play. At the time, the basketball games were so hot, especially during March Madness.
What is a lesson that you learned while at UMD?
Early on, I learned the importance of relationships. I watched a lot of my friends get locked in with jobs at the Big 6 consulting firms, now known as the Big 4, all due to the relationships they formed while in undergrad. The relationship building that was taught was to always make a great first impression, really get to know people and to talk about your shared experiences. You never know who you're going to meet, who you're going to need and who will be your next employer.
What advice do you have for Black Terps?
My advice is to diversify your friend circle and to diversify your professional circle. Your professional growth is all about the people you know. Building a diverse friendship circle and professional circle will help you to leverage your opportunities when you get out into the real world.
How did you climb the ranks in your industry?
My diverse profile of relationships have played a significant role. I have always tried to learn from someone that was in a more advanced role than myself and I always worked to expand my relationships. Also, I participated in support groups for professional colleagues such as the Black CEO network. The Black CEO network provided a safe place for us to share our ideas, success stories on how we got where we are, and gave us the opportunity to network amongst each other.
What compelled you to write your book?
Witnessing moments where women, including myself, should have been advanced in their careers but were not given the opportunity. In my book, "Never Get Their Coffee: Empowering Fearless Leadership," I want to share those experiences with others so people can learn from them and remove any biases they might have. It's all about how we can teach our children to resist bias so they can have a more equal and inclusive future.
What is one thing you hope people take away from your book?
That training starts at a young age. If everyone can do their part in teaching children to remove biases, then it will help break the glass ceiling disparities of gender equity that still exist in the workforce today.
###
The Alumni Blog connects you with the latest at UMD. Check out articles on advancing your personal and professional goals, elevating your UMD pride, and celebrating Terp traditions, legacies and accomplishments. For even more content, follow the Alumni Association on Facebook, Instagram, Twitter, LinkedIn and YouTube. Become a UMD Champion to receive monthly shareable pride points, news and more straight to your inbox.