Home
About Us
News & Stories
Giving the Gift of Wisdom
Giving the Gift of Wisdom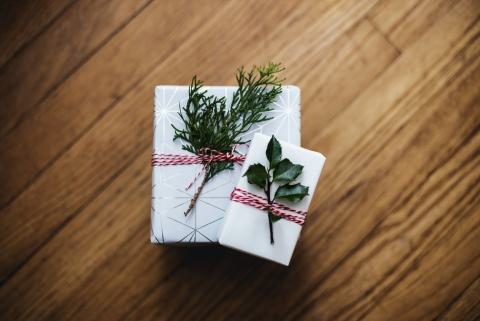 Over the past year, the University of Maryland Alumni Association has had the pleasure of featuring more than 100 passionate, innovative and fearless Terps on this blog, sharing their many talents and experiences with alums around the world.
In the spirit of the holidays, we asked some of them to give an invaluable gift to University of Maryland students and recent graduates: the gift of wisdom.
"Talent is just one piece of the puzzle — the drive to succeed is another."
– Azizuddin "Ziz" Abdur-Ra'oof '87, author, performance coach and public speaker
"Don't be afraid of being told 'no.' Throughout my career, every single 'no' eventually led to a career-advancing 'yes!'"
– Ashley Henyan '02, communications director, American Red Cross of The National Capital and Greater Chesapeake Region
"Connection offers hope through traumatic times."
– Anthony Sartori '18, founder and director, Evolving Minds
"When starting a new business, particularly a software product, scoping is the hardest part. As tempting as it is, don't attempt to be everything for everyone, be great at one specific thing, be opinionated about that specific thing because you are the expert and push your opinion."
– Steve Touw '99, co-founder and chief technology officer, Immuta
"You will make mistakes. You will fall down many times. But you have to get back up, brush yourself off and keep moving forward. Walk it off. And remember, no one cares about your career more than you do. Always bet on yourself."
– Cate Luzio '97, founder and CEO, Luminary
"Be yourself, trust your gut and build a strong group of mentors. Never forget you're not alone on this journey to discover and realize your passions."
– Nikhil Balakumar '14, senior advisor, Rohe Homes
"The more you can do to show that you offer a diverse skillset, the better off you'll be at landing your first job."
– Bofta Yimam '04, award-winning journalist and entrepreneur
"My favorite actor, Matthew McConaughey, once said, 'The best advice comes from people who don't give advice.' Note to self: become or embody the person you most admire and respect by walking out your truth, and then share the fruit of your joy with others."
– Zainnaib Jalloh '01, marketing and communications professional
###
The Alumni Blog connects you with the latest at UMD. Check out articles on advancing your personal and professional goals, elevating your UMD pride, and celebrating Terp traditions, legacies and accomplishments. For even more content, follow the Alumni Association on
Facebook
,
Instagram
,
Twitter
,
LinkedIn
and
YouTube
. Become a
UMD Champion
to receive monthly shareable pride points, news and more straight to your inbox.